Looking for 2018 non-sport and entertainment trading card release dates, checklists and set information?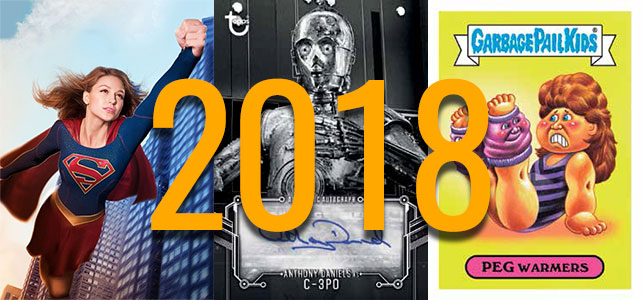 Whether it's Star Wars, comic trading cards, Garbage Pail Kids or the many other corners in the world of non-sports, you've come to the right place.
Below is a full 2018 non-sport card release calendar and related resources like checklists, price guide access, videos and more.
2018 Non-Sport and Entertainment Trading Cards Releases
The following is a list of 2018 trading card products where you can find links to checklists, price guides, set information and more. These are listed alphabetically by subject matter.
---
---
---
---
---
---
---
---
---
---
---
---
---
---
---
---
---
---
---
---
---
---
---
---
---
---
---
---
---
---
---
---
---
---
---
---
---
---
---
---
---
---
---
---
---
---
---
---
---
---
---
---
---