2022 Baseball Cards Release Dates, Checklists and Set Information
When you click on links to various merchants on this site, like eBay, and make a purchase, this can result in this site earning a commission.
Below is a 2022 baseball cards release calendar with lots of related set information. It shows how things will take shape in the months ahead. Upcoming releases are at the top, arranged by when they come out. Released products are found in the second section that can be found by clicking on a tab. These are sorted alphabetically.
In addition to acting as a basic tool for seeing when sets come out, this page also offers easy access to 2022 baseball cards checklists, price guides and other useful collecting information. Think of it as a hub for almost everything you might need in the year ahead.
Bookmark this page and check back regular as this calendar will be updated regularly with new sets, price guide access and additional information. It's an easy jumping point for all you need in one convenient place for just about anything to do with 2022 baseball cards.
2022 Baseball Cards: What to Look For
Things are pretty much as they have been for the better part of a decade. Topps continues to hold the MLB-exclusive. That means they're the only company that can make 2022 baseball cards with MLB logos and trademarks.
Topps and Panini both have MLBPA deals to make 2022 baseball cards allowing them to use major league players in their products.
In addition to these other companies like Leaf and Onyx typically make prospect-themed sets, often in conjunction with the draft.
Upcoming Releases
Upcoming 2022 Baseball Cards Release Dates and Product Information
Release dates are subject to change, and they often do. Sets are added only after they are formally announced. If it's not here, we are not sure if or when a particular release is coming out.
2022 Topps Chrome Platinum Baseball
Release Date: June 7, 2023
Buy on eBay: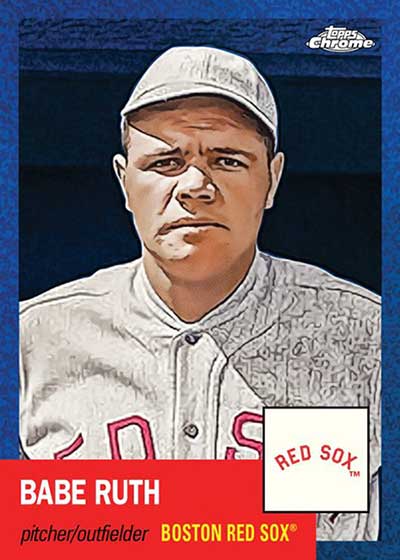 ---
2022 Leaf Vivid Baseball
Release Date: TBA
---
Already Released
Already Released 2022 Baseball Cards
Below is a list of 2022 baseball cards sets that are available now. They're arranged alphabetically.
---
---
---
---
---
---
---
---
---
---
---
---
---
---
---
---
---
---
---
---
---
---
---
---
---
---
---
---
---
---
---
---
---
---
---
---
---
---
---
---
---
---
---
---
---
---
---
---
---
---
---
---
---
---
---
---
---
---
---
---
---
---
---
---
---
---
---
---
---
---
---
---
---
---
---
---
---
---
---
---
---
---
---
---
---
---
---
---
---
---
---
---
---
---
---
---
---
---
---
---
---
---
---
---
---