BGS Cards at Goldin Auctions
It's no secret that Ken Goldin and the Goldin Auctions team have been breaking the internet lately. From massive deals made in both the business world and the hobby, it's hard not to notice what Goldin is doing. Simply put, you have our attention, Sir. So, with that being said, we wanted to take a look at a few BGS Cards at Goldin Auctions ending tonight in their Monthly Auction.
Lot #2 BGS Pristine 10 Ronald Acuna
There has been a debate for the last couple of years over who is the better player to collect, Juan Soto or Ronald Acuna. It doesn't matter to me either way. However, Acuna happens to be the star of this auction. Lot #2's current bid is $151K. That number leaves little debate about just how popular the young Braves star is in the hobby.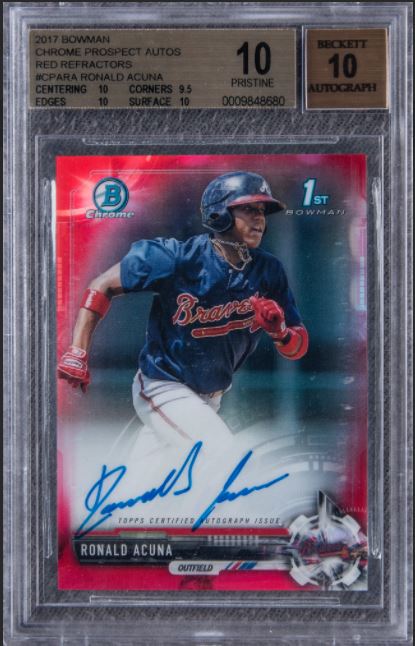 Lot #91 BGS Mint 9 Mike Tyson
I get that you may not be aware of just how crazy the boxing and wrestling card markets have been growing. In fact, if it weren't for David Peck, I might not know at all. Three months ago he appeared on Beckett Live Presents and sang the good fortunes of collecting Tyson. Seeing Lot #91 speaks volumes to what Mr. Peck was talking about. This card is hot, rare, and tough to find in this condition. Its current bid is $17K, which feels a bit low to me. I'm definitely keeping an eye on this one.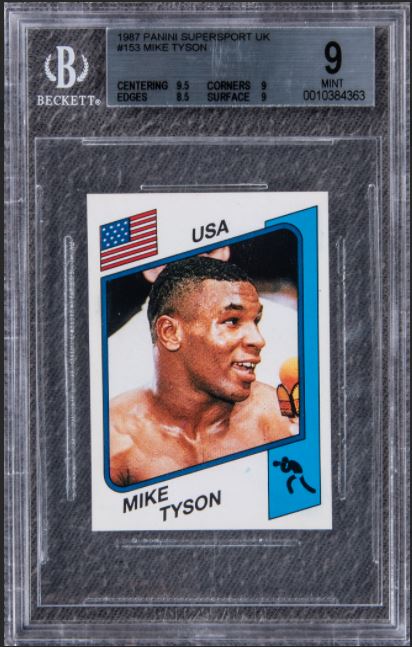 Lot #868 BGS Gem Mint 9.5 Jim Brown
Look, I get it. You don't have $151K to spend on a card, and $17K is probably a bit of a jump too, but what about $125? That is the current bid on Lot #868 and it seems like a steal to me. At that price, this is one of those cards you buy and stash away. Jim Brown is a legend, both on and off the football field, and I think it stands to reason that this card will see a value bump in the future.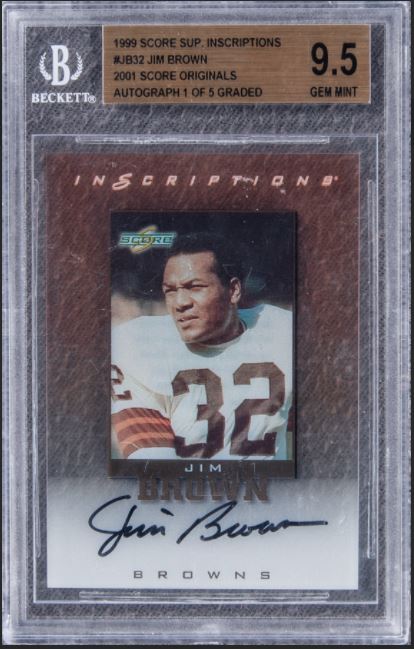 There are plenty of other BGS Cards at Goldin Auctions ending tonight. If you need a Kobe Bryant 1/1, they have one. Or, a Pristine 10 Lebron James RPA, they have one of those too. From six figures to $50 there is a little bit of something for everyone.