2020-21 Basketball Cards Release Dates, Checklists and Set Information
By the time it's over, the lineup of 2020-21 basketball cards will bring a lot of variety. From entry-level products to high-end releases and everywhere in between, there will be plenty to choose from. Whether you're looking for 2020-21 basketball cards checklists, release dates, product information, price guide access and more, here's a handy hub where you'll find it all.
With the delayed start to the season due to the pandemic, it means that the NBA card season kicked off later than normal as well. However, a handful of collegiate products came out earlier. These are primarily focused on the incoming draft class.
2020-21 Basketball Cards: What's In Store
Panini continues to hold exclusive deals for both the NBA and much of the NCAA. This is also their second year for their WNBA license.
As far as rookies go, there aren't the clearcut franchise names — at least heading into the draft — like Zion Williamson and Ja Morant in 2019-20. Some of the names to watch include Anthony Edwards, LaMelo Ball, James Wiseman and Obi Toppin.
Below is a full 2020-21 basketball card release calendar and related set information. Upcoming releases are at the top, arranged by release date.
Once sets are released, they'll be found by clicking on a tab at the top (sorted alphabetically).
Upcoming Products
Upcoming 2020-21 Basketball Card Release Dates and Product Information
New sets will be added as details are announced. Release dates are subject to change (and often do).
---
2020-21 Panini Flawless Basketball
Release Date: January 26, 2021
Buy on eBay: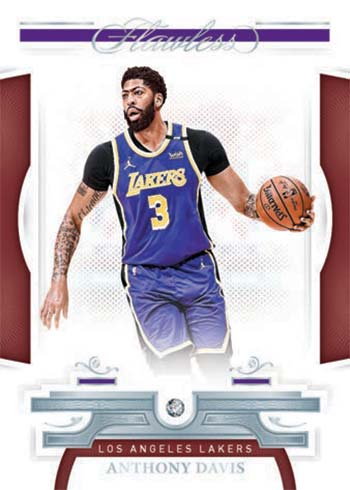 ---
Already Released
2020-21 Basketball Cards Archive
The following is a list of sets that are out now. They are arranged alphabetically.
---
---
---
---
---
---
---
---
---
---
---
---
---
---
---
---
---
---
---
---
---
---
---
---
---
---
---
---
---
---
---
---
---
---