2020-21 Panini Impeccable Basketball Checklist, Team Set Lists and Details
Autographs and elegance are the themes in 2020-21 Panini Impeccable Basketball, one of the earlier super-premium products of the year. More than half of the cards in every nine-card hobby box are autographs, all on-card.
Looking beyond the traditional hits is the inclusion of cards that are either made of metal or contain precious metals like gold and silver.

2020-21 Panini Impeccable Basketball Checklist Overview
Current players, stars from the past and rookies are all part of the autograph checklist.
For first-year players, Elegance Rookie Jersey Autographs are among the highlights. In addition to the hard signatures, parallels include a variety of premium swatches.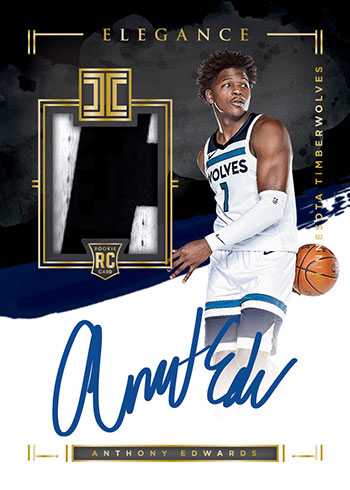 Impeccable has a variety of autograph inserts that dig into numbers in a variety of ways. These include stats, jersey numbers and draft picks. On these, not only are numbers incorporated into the design and display but for print runs as well.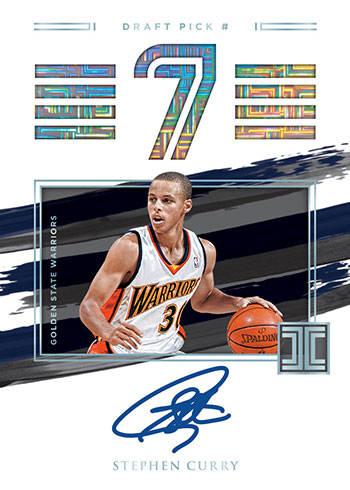 Hall of Fame induction years are also part of the mix.
Every box of 2020-21 Impeccable has one metal card. The majority of these are Stainless Stars, which are actual metal cards. Parallels come in a variety of levels with as few as one copy.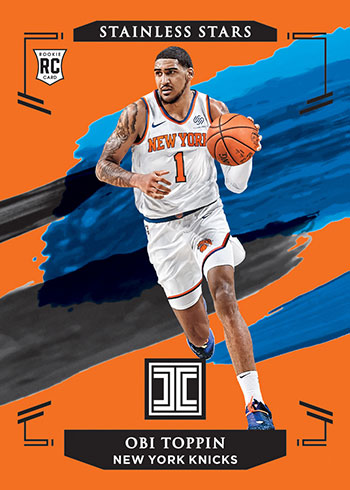 Other cards are not be made of metal but they have bars of gold and silver in them.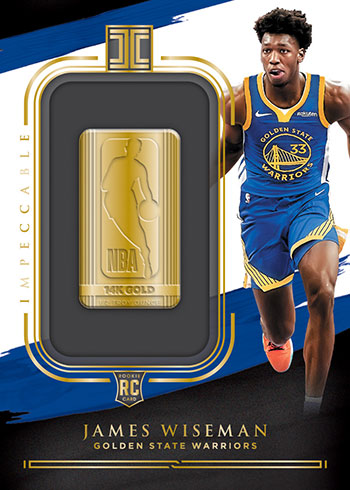 2020-21 Panini Impeccable Basketball cards at a glance:
Release date: June 16, 2021
Cards per pack: Hobby – 9
Packs per box: Hobby – 1
Boxes per case: Hobby – 3
Set size: 140 cards
Shop for 2020-21 Impeccable Basketball boxes on eBay:
What to expect in a hobby box:
Autographs – 5
Gold, Silver or Stainless Stars Inserts – 1
Base Cards or Parallels – 3 Total
2020-21 Panini Impeccable Basketball Checklist
You can also download a customizable spreadsheet copy of the checklist:
Blockchain digital redemptions are included in the spreadsheet file. Please note that print runs for cards without serial numbers have not been announced.
Recent Impeccable Basketball releases: