2020-21 Donruss Basketball Checklist, Team Set Lists and Details
Some products have a narrow focus. Others branch out in several directions, creating something more eclectic. That's where 2020-21 Donruss Basketball cards stand. The flagship-style release combines a robust base set, several distinct inserts and some hits for good measure.
On the hobby side, it's a jumbo format with 30 cards per pack (ten packs per box). There's an autograph and memorabilia card in each box plus a massive 60 combined inserts and parallels.

2020-21 Donruss Basketball Checklist Overview
The base set is where veterans and rookies collide. For the checklist's 50 first-year players, that means the traditional Rated Rookie marker.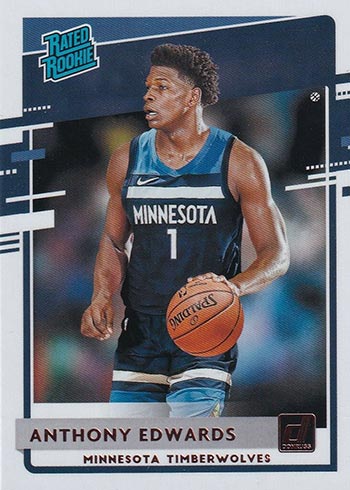 Parallels come in several levels and patterns. Hobby is where Laser versions are available.
Special Choice boxes have exclusive parallels that have a background similar to Panini's Mojo pattern. Of the ten cards in each of these boxes, five are Choice Rated Rookies. Three additional parallels can also be found.
Over the past few years, Donruss has carved out a niche with several standout insert sets.
Crunch Time is back with another cereal box-inspired group of cards.
Net Marvels, which resemble comic covers, are also back. Both are exclusive to hobby packs.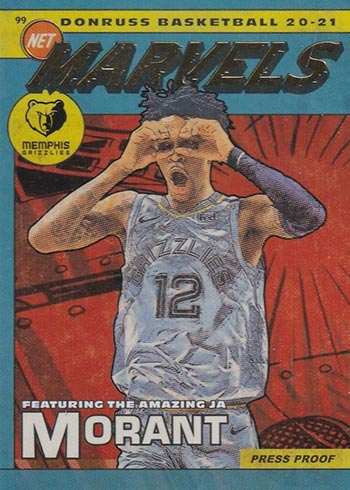 Other hobby-only chase sets include Craftsmen, Retro Series, The Rookies and Zero Gravity.
Rated Rookies Signatures are among the headliners on the autograph front. Carrying a design that's similar to the base Rookie Cards, these also have several levels of parallels across hobby and Choice configurations.
Choice Signatures, Hall Dominator Signatures and Dominator Signatures are Choice-exclusives.
2020-21 Donruss Basketball cards at a glance:
Release date: March 3, 2021
Cards per pack: Hobby – 30, Choice – 10
Packs per box: Hobby – 10, Choice – 1
Boxes per case: Hobby – 10, Choice – 20
Set size: 250 cards
Shop for 2020-21 Donruss Basketball boxes on eBay:
What to expect in a hobby box:
Autographs – 1
Memorabilia Cards – 1
Inserts and Parallels – 60 Total
What to expect in a Choice box:
Autographs – 2
Parallels – 3
Rated Rookies Choice – 5
2020-21 Donruss Basketball Checklist
Please note that print runs for cards without serial numbers have not been announced.
You can also download a customizable spreadsheet copy of the checklist:
Recent Donruss Basketball Sets: