2017-18 Donruss Basketball Checklist Offers Modern Cards with a Distinctly Retro Feel
When you click on links to various merchants on this site, like eBay, and make a purchase, this can result in this site earning a commission.
A modern product with a decidedly retro feel, 2017-18 Donruss Basketball is also an affordable product that puts some power into packs. There are tons of inserts inside each hobby box, along with autographs and memorabilia at decent odds that make for a fun break for both established and novice collectors.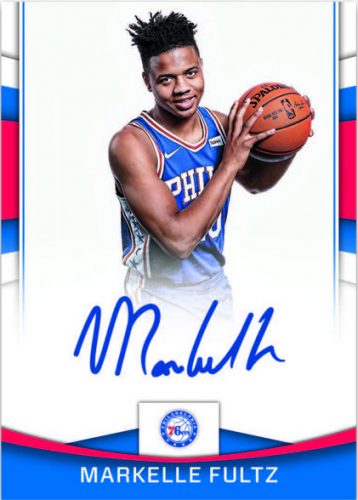 Base Set and Parallels
The 2017-18 Donruss Basketball base set has 200 total cards. Of those, 50 are Rated Rookies, complete with the iconic logo.
Each card has an extensive rainbow of parallels as well ranging from Press Proofs to a variety of Holo Laser colors.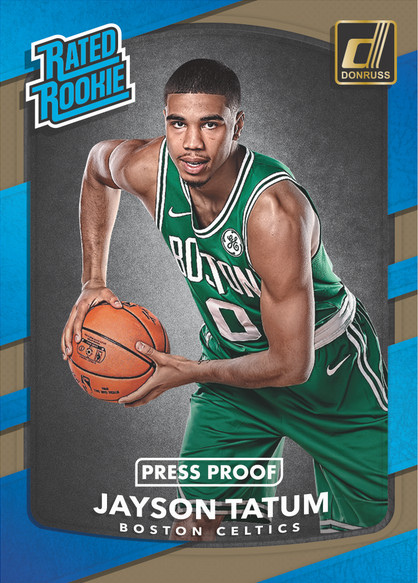 Inserts
With each pack containing either a parallel or insert card, there is definitely some variety in 2017-18 Donruss Basketball. Many of the insert sets will be exclusive to certain configurations that include hobby and retail boxes, blasters, and jumbo packs.
Among the inserts are All Clear for Takeoff, Court Kings, Hall Kings, The Champ Is Here, and the cleverly-named Swishful Thinking. Inserts come with parallels as well.
Autographs and Memorabilia
Hobby boxes of 2017-18 Donruss Basketball have both an autograph card and a memorabilia card inside (on average).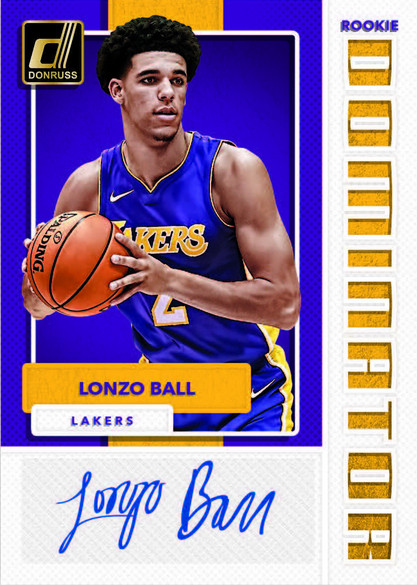 On the autograph side, look for Dominators and Rookie Dominators. There are 30 different freshman signers to track down. Some big names are on the Dominators checklist as well. These include legends like Julius Erving and Shaquille O'Neal along with Panini spokesmen Kobe Bryant and Kyrie Irving.
Elite Signatures is made up of 40 great players, each numbered to 40 or less. The parallel versions of these cards come in Gold (/10) and Black (one-of-one).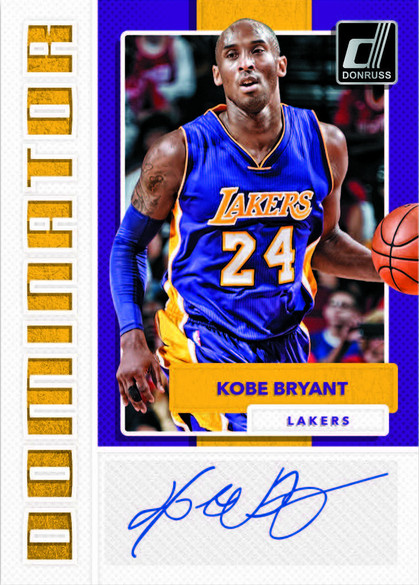 One of the coolest collections coming in 2017-18 Donruss Basketball are the Next Day Autographs. Signed live at the 2017 NBA Rookie Photo Shoot, the cards were printed mere hours after their photos were taken.
For those that want a little bit of material and ink together on a card, look no further than Rookie Materials Signatures and that checklist is bound to have many of the top picks from the 2017 NBA Draft. The basic version is limited to 75 copies while the Prime edition is numbered out of 10.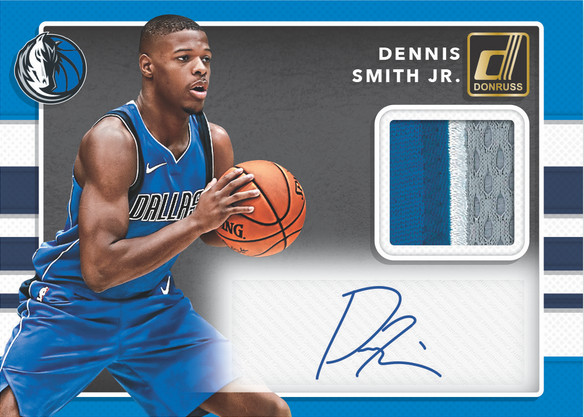 2017-18 Donruss Basketball at a glance:
Packs per box: 24
Cards per pack: 10
Boxes per case: 20
Set size: 200 cards
Release date: November 15, 2017
What to expect in a hobby box:
• Autographs – 1
• Memorabilia Cards – 1
• Inserts or Parallels – 24 Total
2017-18 Donruss Basketball Checklist
Base
Autographs
Memorabilia
Inserts
Team Sets
Stephen Laroche can be found on Twitter @Stephen_Laroche.