2020-21 hockey cards release dates and easy access to checklists, price guide info and other handy resources are all here on this one page. Think of it as a landing spot for all you collecting needs for the year.
Below, you'll find a full 2020-21 hockey cards release calendar and related set information. Upcoming releases are at the top, arranged by release date. Shortly after sets are released, they'll be found by clicking on a tab at the top (sorted alphabetically).
Bookmark this page and check back regular as this calendar will be updated regularly with new sets, price guide access and additional information. Basically, it's a hub for all you need in one convenient place for those collecting or even just curious about anything to do with 2020-21 hockey cards.
2020-21 Hockey Cards Overview
Upper Deck continues to hold the exclusive for NHL and NHLPA hockey cards. Topps does have a deal, but it's limited to stickers and digital cards through its SKATE app. And while not licensed by the league, Leaf continues with its hits-heavy lineup of products that cover multiple generations.
With the pandemic delaying the start of the 2020-21 NHL season, it's still not entirely clear how things will play out as it comes to cards. Upper Deck is still moving forward with its product line. They've also worked with the NHLPA to ensure that there are rookies in products, making an exception for some players and allowing them to appear before their first regular season game. What hasn't been announced yet is what will happen with 2020 draft picks like the highly touted Alexis Lafreniere, who went first overall to the New York Rangers.
Upcoming Releases
Upcoming 2020-21 Hockey Card Release Dates and Product Information
Release dates are subject to change (and often do).
2020-21 Upper Deck The Cup Hockey
Release Date: November 16, 2022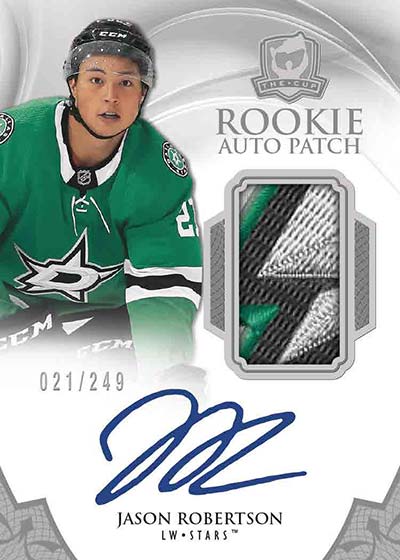 ---
Please note that the previously announced 2020-21 Upper Deck Ice has been cancelled and will not be released.
Already Released
2020-21 Hockey Cards Archive
Here's a list of the 2020-21 hockey card sets that are already out. They're arranged alphabetically.
---
---
---
---
---
---
---
---
---
---
---
---
---
---
---
---
---
---
---
---
---
---
---
---
---
---
---
---
---
---