2020-21 O-Pee-Chee Hockey Goes Big Once Again, Adds Bounty
2020-21 O-Pee-Chee Hockey is calling on set collectors once again. It's bringing back the retro vibes and large checklist it's known for. But there are some changes as well, most notably with the addition of an Upper Deck Bounty component that's exclusive to hobby.
2020-21 O-Pee-Chee Hockey Base Set Basics
The main set sticks with being 600 cards large. The first 500 delve into the game's veterans, offering a deeper look at rosters than most sets.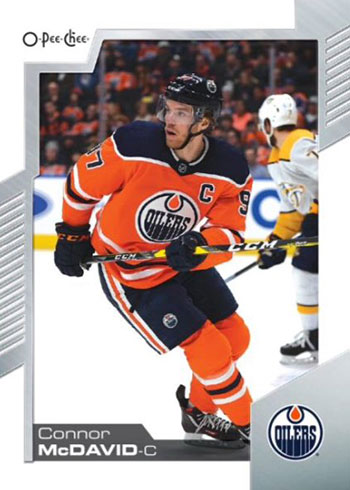 The final 100 high numbers are short prints, combining to land every other hobby pack. So while tougher, they're not going to be all that rare. Several subsets make up the SPs including Marquee Rookies (30 cards), Marquee Legends (20 cards), Team Checklists (31 cards), Season Highlights (ten cards), and Team Leaders (nine cards).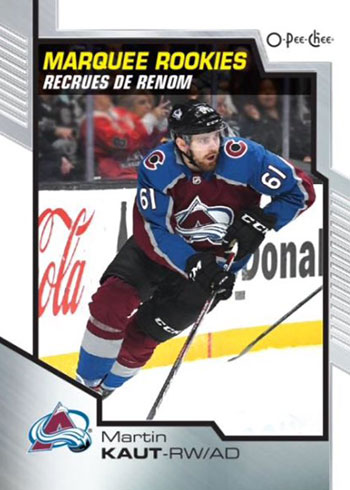 Regular parallels include Blue Border (1:3 hobby packs) and Red Border (1:18), which in the past have been used in the set's wrapper redemption.
Every hobby pack also has a Retro Variation, which foregoes the regular parallel route and uses both a totally different design. Hobby-exclusive Retro Black Border cards are numbered to 100 and average one per box.
Hot Boxes and Super Hot Boxes are randomly inserted in hobby cases. For Hot Boxes, one base card in each pack is a Retro Black Border. In Super Hot Boxes, all base cards are replaced by the numbered Black variations.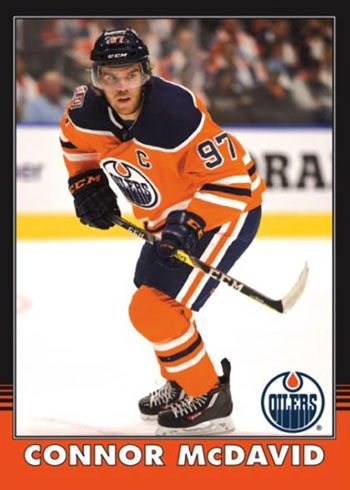 Additional Inserts
It's important to note that autographs and memorabilia cards are not a focus in 2020-21 OPC Hockey. That doesn't mean that there aren't other inserts, though.
O-Pee-Chee Playing Cards return with a new deck of players. These are another hobby-exclusive, falling approximately 1:6 packs. Expect to have a harder time finding any Aces as they're 1:120.
A tough OPC Glossy Rookie Phenoms redemption is good for a set of nine cards of top 2020-21 standouts. These redemptions are 1:2,160 hobby packs.
Among the other inserts are new O-Pee-Chee Premier Tallboys, which are four per hobby box. The full set has 50 cards, however not all are available in equal numbers. Commons are 1:5 packs. Short prints land 1:44 while SSPs are 1:87.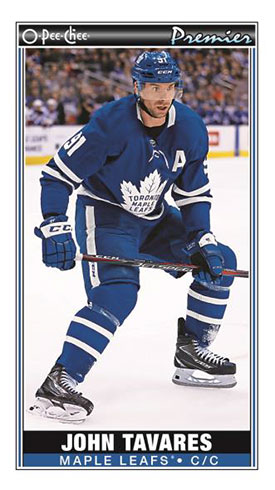 There's also a new round of OPC Patches. A total of 100 different manufactured patch cards are available, but only in hobby packs. Themes include a variety of trophies, the OPC logo, HOF logo and a couple of mascots (including a very tough Gritty that's 1:18,750 packs).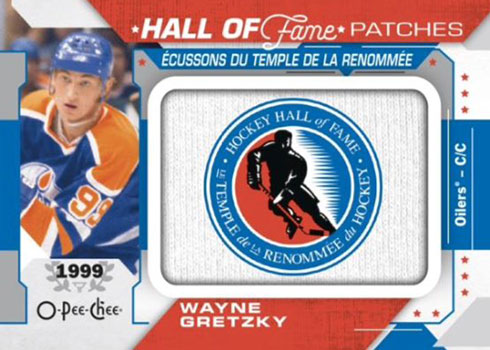 #1 Draft Pick Bounty
There's a puzzling addition to 2020-21 O-Pee-Chee Hockey in the form of the #1 Draft Pick Puzzle Bounty. There are nine different pieces to look for, all of which are only in hobby packs (1:96).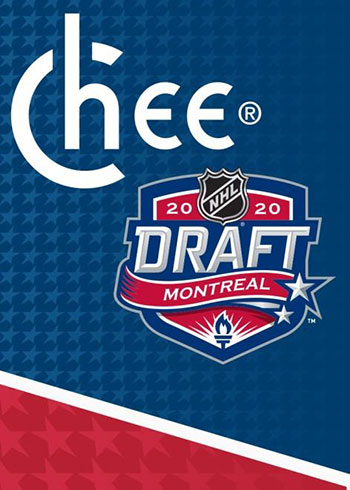 Those that complete the puzzle have a chance to redeem them and unlock exclusive bounty achievement cards of the top pick in the 2020 NHL Draft.
2020-21 O-Pee-Chee Hockey cards at a glance:
Cards per pack: Hobby – 10
Packs per box: Hobby – 18
Boxes per case: Hobby – 16
Set size: 600 cards
Release date: September 2, 2020
What to expect in a hobby box:
O-Pee-Chee Premier Tallboys – 4
OPC Playing Cards – 3
Blue Border Parallels – 6
Red Border Parallels – 1
Retro – 10
Retro Black Border – 2
Additional Chase Cards or Inserts – 1
Base Short Prints – 9