For a second year in a row, Topps is doing hockey stickers. The 2020-21 Topps NHL Sticker Collection is another big one with 670 stickers and a 78-page album to house them all.
Each team gets a two-page spread, providing plenty of space for key players. There's also a Season Highlights sticker to round each basic team set out. All these make up almost two-thirds of the master checklist.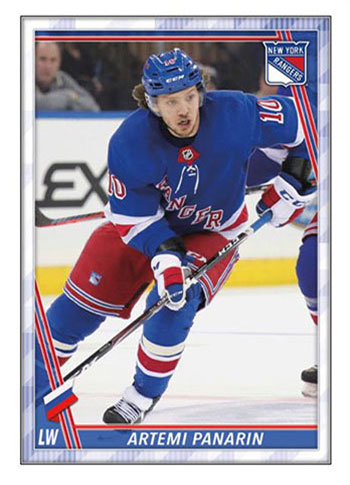 From there, there are just over 100 subset stickers that come in a variety of themes including All-Stars, an All-Star puzzle, Third Threads that focus on alternate jerseys, a mascots puzzle, and Topps Hockey Classics. There are also separate NHL Topps of the Decade themes for Players, Stanley Cup Playoffs and Stanley Cup Finals.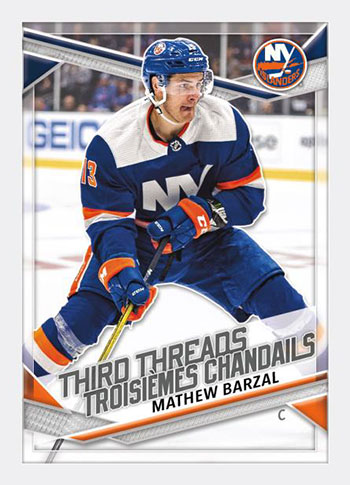 Pillar Foil stickers are one per pack. Theming is similar to the regular subsets. These include team logos, a Stanley Cup puzzle and 2019-20 NHL Rookie Debuts. NHL Hart Line looks back at some of the MVPs from the last decade. Players and Mascots are available three total per team as well with the foil backdrop.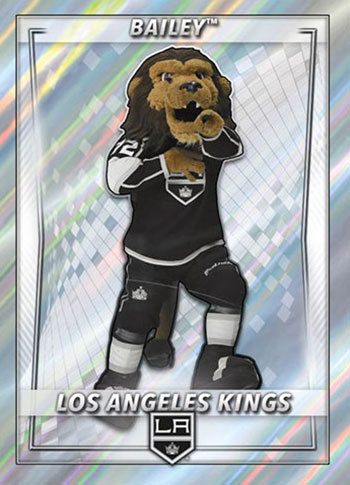 The album comes with ten stickers. Four of these are album-exclusive Photo Variants.
Topps returned with to the world of hockey stickers in 2019-20 with a 630-sticker set.
2020-21 Topps NHL Sticker Collection at a glance:
Stickers per pack: 5
Packs per box: 50
Boxes per case: 16
Set size: 670 stickers
Release date: October 7, 2020
The full 2020-21 Topps NHL Sticker Collection checklist and team set lists will be added as soon as they're available, likely shortly before the set's release.