2020-21 Upper Deck MVP Hockey Cards Herald in a New Season
It might be a summer release, but 2020-21 Upper Deck MVP Hockey is a sign of a new season. The entry-level product doesn't have a lot of frills or high-end elements, but it is an accessible recap of the season that was as well as a barometer for what might lie ahead.

2020-21 Upper Deck MVP Hockey Base Set Basics
The main set has a total of 250 cards. But not all are available in equal numbers. The shell set — the first 200 — are the most common. The final 50 are short prints, combining to land one every other hobby pack. So while an added challenge, the moderate odds and lower price point should make building a full set not too much of a challenge.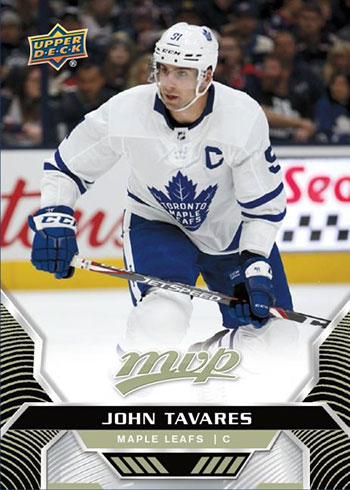 SPs come in a couple of forms. Veterans are part of the main High Series Stars. Late-debuting players from the 2019-20 season are the subjects of the Rookie SPs.
Parallels come in a few formats familiar to the brand: Silver Script (1:4 packs), Super Script (/25), hobby-exclusive Black Super Script (/5) and Printing Plates (1/1). Puzzle Backs (1:4) are also available but for only the first 200 cards.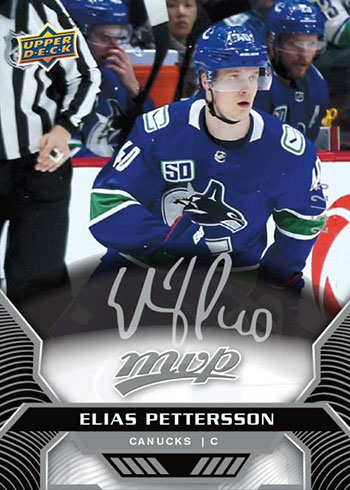 And while autographs don't play a major roe in the product, select High Series cards do have signed versions (1:267 hobby packs).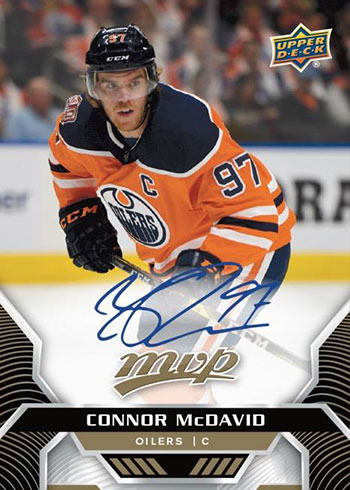 Because 2020-21 Upper Deck MVP Hockey comes out before the season starts, 2020 draft picks aren't in packs — at least directly. Keeping with the last several years, though, there are some special redemption cards. For starters, there's a 2020 NHL #1 Draft Pick SP Redemption that is 1:1,250 packs. A Gold version is 1:12,500. Rookie Redemptions (1:400) are good for a handful of 2020-21 rookies, all coming from the same division.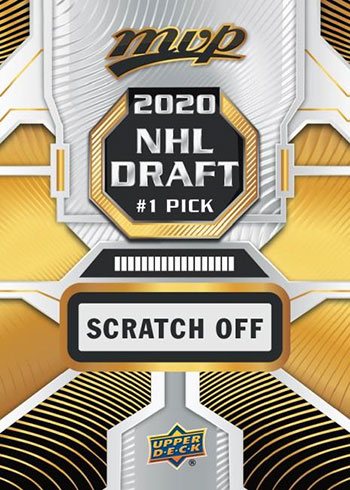 Inserts
20th Anniversary Tribute cards bring back the 2000-01 Upper Deck MVP Hockey design, albeit updated with current players. These come in three levels: Third Star (1:5), Second Star (/100) and First Star (/25).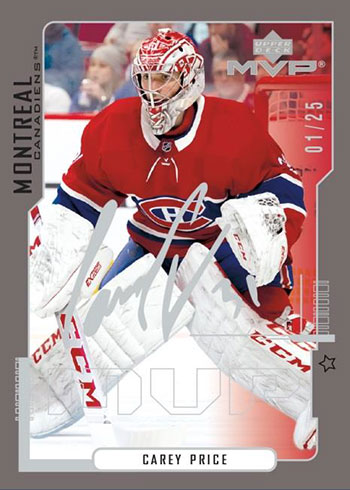 All 100 cards also transfer over to the Color and Contours set. The regular Gold versions are numbered to 250. Additional parallels come in Green (/20) and Purple (/3).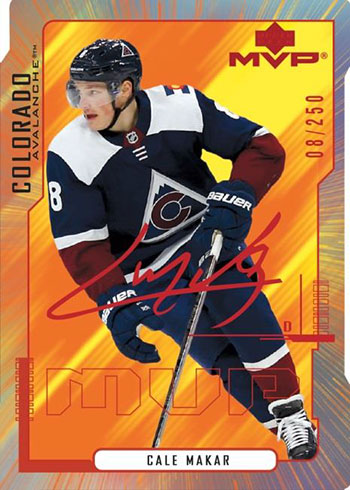 A couple of insert sets make their debut in 2020-21 MVP Hockey, High Speed (20 cards, 1:25) and Mirror, Mirror (ten cards, 1:13). Mirror, Mirror also has ten variations that land 1:50 hobby packs.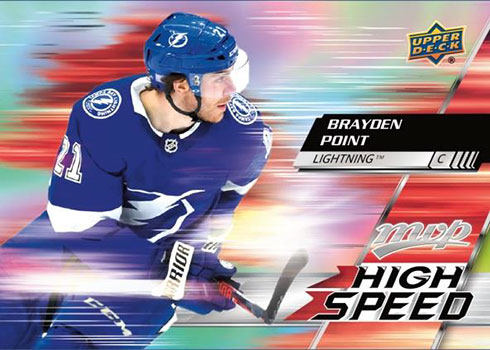 Net Crashers (1:17) can also be found.
2020-21 Upper Deck MVP Hockey cards at a glance:
Cards per pack: Hobby – 8
Packs per box: Hobby – 20
Boxes per case: Hobby – 20
Set size: 250 cards
Release date: August 5, 2020
What to expect in a hobby box:
20th Anniversary Third Star – 4
Additional Inserts – 5
Puzzle Back – 5
Silver Script – 5
Base Short Prints – 10
The full 2020-21 Upper Deck MVP Hockey checklist and team set lists will be posted as soon as they're available, likely shortly before the set comes out.