Your Turn: What one baseball card is the worst ever?
—
By Chris Olds | Baseball Editor
You may have seen the Your Turn page in nearly every issue of Beckett Baseball where we showcase stuff that is all about you. You can see your comments on hobby topics and get chances to win cool stuff in contests all on one page.
Here's the next Your Turn question for the November issue:
What one single (real) card is, in your mind, the worst ever made — and why? (BASEBALL ONLY)
Please include your name and location with your comment below — we will only run items with that information. A selection of your answers will appear in the next issue along with our next batch of contests and giveaways found only in the magazine.
—
My three leading candidates  — though there would be others if given more time — are:
2002 Bowman Jim Kavourias — This gem (above) looks like his head was Photoshopped onto the body and the same image also is used onto the back. It's more disturbing in-person than seen here, and it's bugged me for nine-years-plus … my first — and only — thought was … they couldn't just leave him out? (He was a fifth-round draft pick in 2000 and was out of baseball by 2005.)
—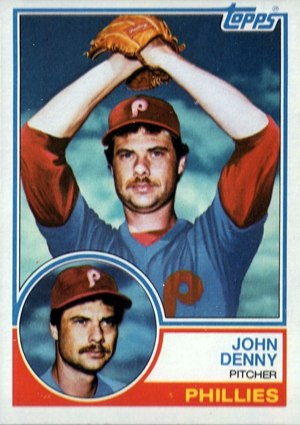 1983 Topps John Denny — One of the most-epically airbrushed (pre-Photoshop altering) cards of the 1980s, though there are countless examples of that back in the day and beyond. The clouds just add more to the greatness of this card, though.
—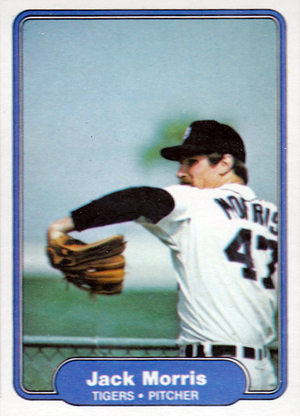 1982 Fleer Jack Morris — Not one of the best crops in baseball card history … in fact, it's among the worst.
—
If I had to pick just one? I'd go with the 2002 Bowman card — just barely over the Morris … but I want to hear YOUR picks for the worst single card ever made in a comment below.
Chris Olds is the editor of Beckett Baseball magazine. Have a comment, question or idea? Send an email to him at colds@beckett.com. Follow him on Twitter by clicking here.