2018-19 Donruss Basketball Checklist, Team Set Lists and Details
If you're looking for a retro vibe, particularly with the bright colors that come from the Miami Vice palette,  2018-19 Donruss Basketball has them. However, this time around, the approach is a little different compared to recent releases for the revived brand. Rather than looking directly into Donruss' past, a lot of the elements are new. They still invoke nostalgia, but the cards don't necessarily approach it quite as directly.
Some brand cornerstones are still present, just not as many.
Another tweak is the new jumbo format for 2018-19 Donruss Basketball hobby boxes. Ten packs make up each box with each pack holding 30 cards.
2018-19 Donruss Basketball Base Set
2018-19 Donruss Basketball has a 200-card base set. While veterans make up the majority of it, it's Donruss. That means Rated Rookies, one of the brand's traditions that aren't going away. Fifty first-year standouts get the Rated Rookie treatment.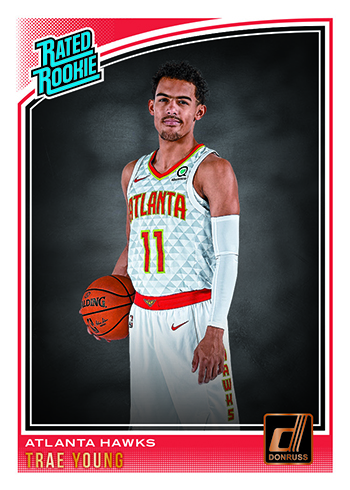 2018-19 Donruss Basketball Parallel Breakdown
Hobby boxes come with six types of Press Proof parallels, all numbered to 349 or less. Various retail have their own exclusives.
Hobby Press Proofs:

Silver (/349)
Purple (/199)
Red Laser (/99)
Blue Laser (/49)
Gold Laser (/10)
Black Laser (1/1)
Retail:
Holo Green Laser (/99)
Holo Yellow Laser (/25)
Retail Hanger Boxes:
Blaster:
Holo Orange Laser
Holo Purple Laser (/15)
Fat Packs:
Holo Green and Yellow Laser
Holo Red and Blue Laser (/15)
Gravity Feed Packs:
Holo Pink Laser (/79)
Holo Purple and Green Laser (/10)
Dollar Tree Gravity Feed Packs:
Inserts
A lot of different chase cards can be found in 2018-19 Donruss Basketball. It's by design with 60 total inserts and parallels in each ten-pack hobby box. Many of these go with bright colors and designs that are both bold and evoke that '80s vibe. For some, it'll be new nostalgia. For others, it might be more a matter of a trend coming full circle and being trendy again.
Court Kings as well as the similarly themed Hall Kings and Rookie Kings return. These are a spin on the trademark Diamond Kings of Donruss Baseball. The three "Kings" can be found throughout hobby and retail packs. All have a handful of Press Proof parallels. Like the base set, some colors are hobby-only, others are retail exclusives.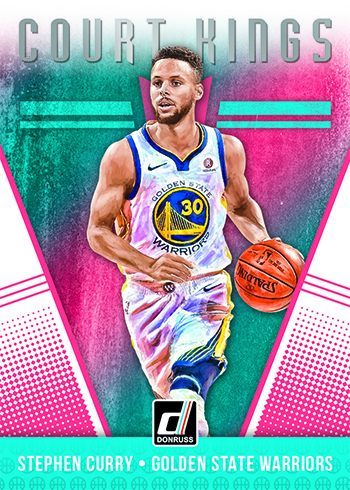 Hobby inserts include All Heart, All-Stars, All Clear for Takeoff, The Rookies, Swishful Thinking and Retro Series.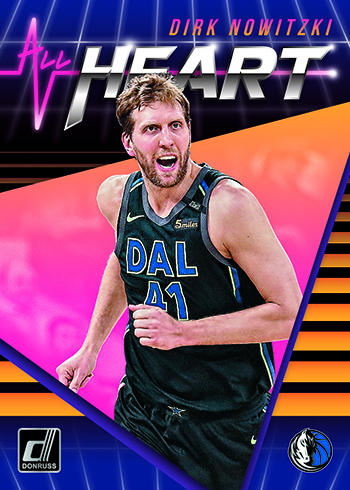 Taking the checklist deeper are some retail inserts: Express Lane, Fantasy Stars, Franchise Features, League Leaders, Lock it Up, and Winner Stays.
Charles Barkley gets his own insert set. But these aren't easy to pull, landing less than one per case. There's also another in retail that's also a major short print. The hobby Charles Barkley SP has Green and Black parallels while retail has a Gold version.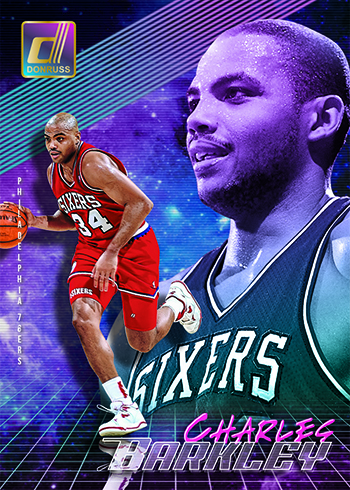 Autographs and Memorabilia Cards
Each 2018-19 Donruss Basketball hobby box has a pair of autographs.
Among the are the first cards of the season with on-card signatures from the 2018 draft class dressed in their NBA threads. These are featured in Next Day Signatures.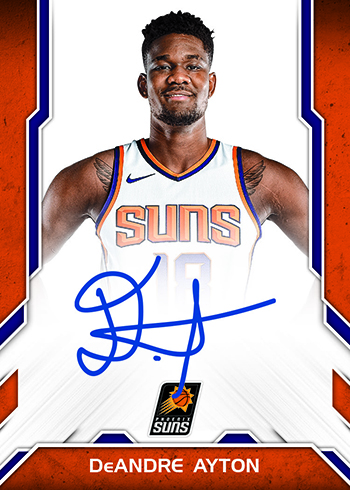 Rookie Materials Signatures feature not only ink from the young players but a swatch as well.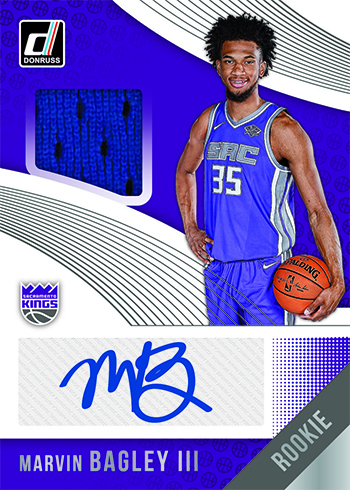 Going beyond rookies are Timeless Treasures autograph memorabilia cards and Significant Signatures. There are also Dominators Signatures and the similarly themed Rookie Dominators Signatures and Hall Dominators Signatures.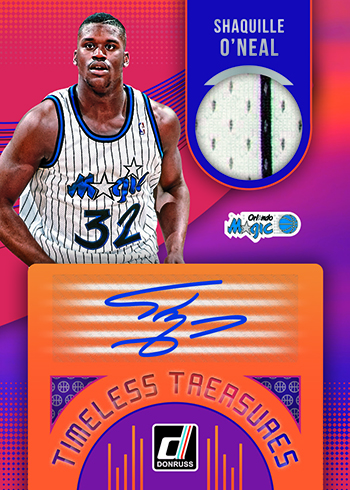 Hits can be found on the retail side of 2018-19 Donruss Basketball as well. In fact, blasters promise either an autograph or memorabilia card. Donruss Signature Series and Donruss Jersey Series are both retail-exclusives. Blasters also have Rookie Jerseys along with Prime parallels.
2018-19 Donruss Basketball at a glance:
Cards per pack: 30
Packs per box: 10
Boxes per case: 10
Set size: 200 cards
Release date: November 7, 2018
What to expect in a hobby box:
• Autographs – 2
• Inserts or Parallels – 60 Total
2018-19 Donruss Basketball Checklist
Base
Autographs
Memorabilia
Inserts
Team Sets