Early Young Guns Watch: Beckett Pricing Insider
This edition of the Beckett Pricing Insider is sponsored by Grizzly Sports Cards.

With the release of 2018-19 Upper Deck Series 1 coming later this week we thought it would great to take a look at the current rookie point leaders in the NHL to give you a heads up on who you need to be looking for as you rip into those boxes of hockey goodness. Taking a look at the checklist you can see that the coveted card number 201 went to Buffalo Sabres stud Rasmus Dahlin, but you have to dig a little further down on the list to find the top rookie points leaders.
Vancouver's Elias Pettersson is currently leading the rookie points category with 15 (9 goals 6 assists). Much like last season with Brock Boeser, it looks like the Canucks have another rookie standout out on their hands.  With the brothers Sedin gone there is plenty of room to grow for the young talent they have on their roster. If you take a look at his presales (which apparently are a thing) ahead of the Series 1 release you can see his Young Guns rookie going to be a hot commodity.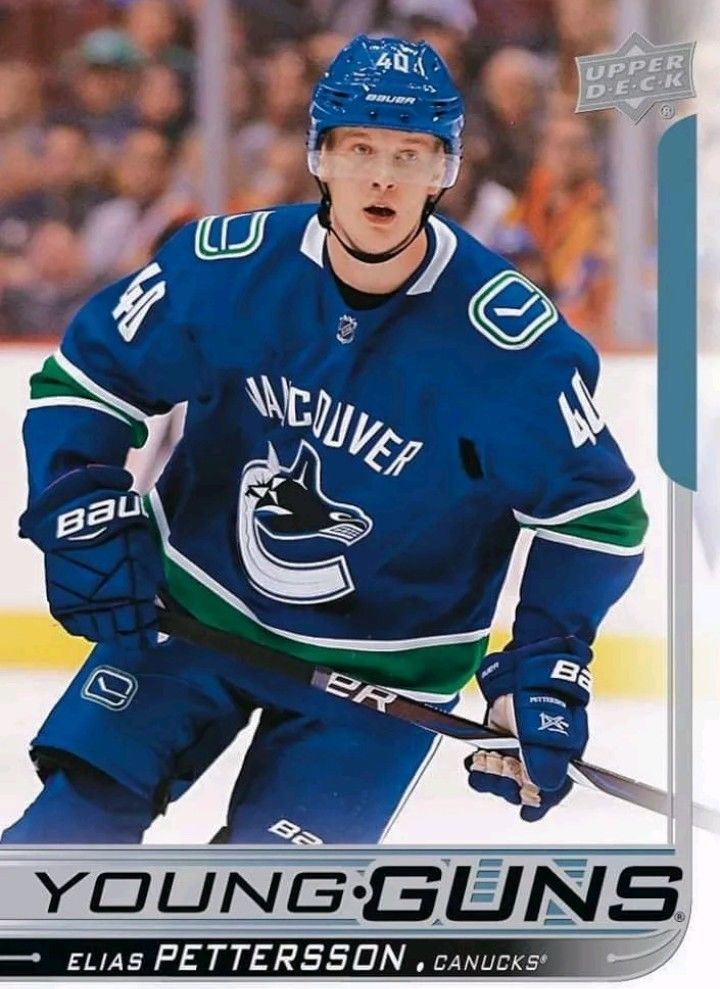 Next on the list is New York Rangers standout Brett Howden. Brett should be no stranger to collectors as he has appeared in sets leading up to this season, but the surprising thing is that his cards aren't exactly breaking the bank on the secondary market. For a guy who is standing alone in second place in rookie scoring with 9 points (3 goals 6 assists) you would think there may be a little more hype around him, but as for right now he is affordable and his Young Guns rookie looks to be attainable as well.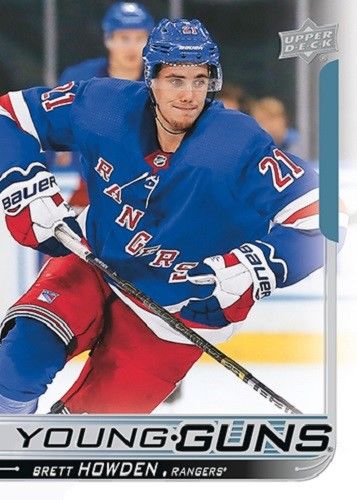 Currently, there is a trio of defensemen tied for third in rookie points, but it's Dennis Cholowski we are going to focus on here. He has a little bit of everything a young defenseman needs to be a success in the NHL. He's athletic, a pretty good guy on the setup, and he doesn't have a bad shot either. Add those things up and then pair it with him playing in Detroit and you will start to see the big picture as to why this young man could be a sleeper in this year's Young Guns.