2020-21 Panini Flux Basketball Checklist, Team Set Lists and Details
2020-21 Panini Flux Basketball shifts the line away from Chronicles and into a standalone release for the first time. Bringing bold design on chromium stock, the checklist is one that brings lots of inserts.
At the hobby box level, there's one autograph and five inserts in packs. There's also an encased box topper card that's either another signature, insert or parallel.
2020-21 Panini Flux Basketball Checklist Overview
Flux's base set is 250 total cards. Looking a little closer, it breaks down to 200 veterans and 50 rookies.
Parallels are a mix of colors and celestially themed patterns. Hobby-exclusives include:
Red
Blue
Supernova
Sunrise
Moonlight
Solar Eclipse
Lunar Eclipse
Gold
Green
Black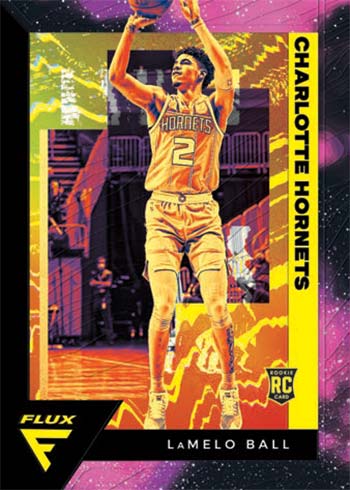 This is just the start. Once all of the various configurations for the product are taken into account, the 2020-21 Panini Flux Basketball checklist has nearly 40 different parallels for its base set.
Atmosphere inserts, which are one per box, come in five different tiers at the hobby level: Troposphere, Stratosphere, Mesosphere, Thermosphere, and Exosphere. The checklist for these is a mix of rookies and stars.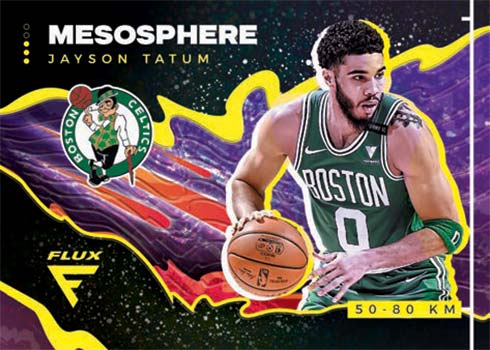 Flow Motion and Fluid are among Flux's other inserts.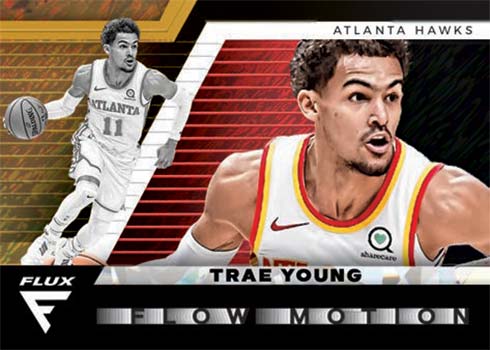 Both have a mix of parallels, too.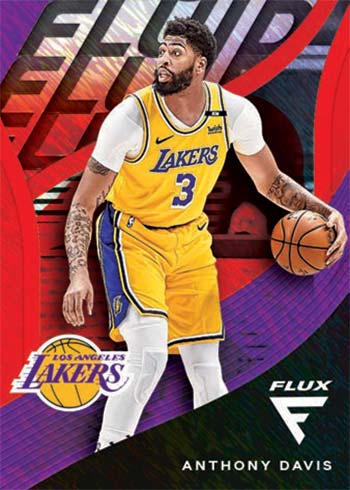 For the box toppers, Equinox Autographs and Equinox Rookie Autographs are among the possibilities. These both have Gold and Black parallels.
There's also another name that got its start in Panini Chronicles, Titan. The lineup for these is big with 20 veterans, 10 Legends and 70 rookies.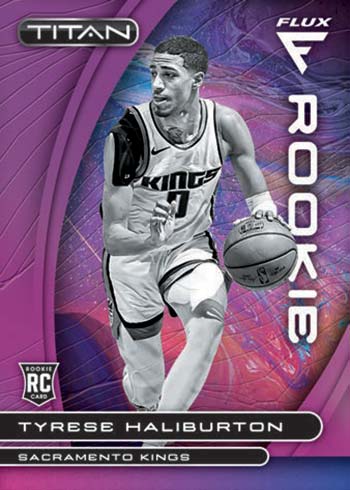 2020-21 Panini Flux Basketball cards at a glance:
Cards per pack: Hobby – 5
Packs per box: Hobby – 10
Boxes per case: Hobby – 12
Set size: 250 cards
Release date: December 15, 2021
Shop for 2020-21 Panini Flux Basketball boxes on eBay:
What to expect in a hobby box:
Autographs – 1
Encased Autographs, Inserts or Parallels – 1 Total
Atmosphere – 1
Additional Inserts – 4
Silver Prizms – 3
2020-21 Panini Flux Basketball Checklist
You can also download a customizable spreadsheet copy of the checklist:
Please note that print runs for cards without serial numbers have not been announced.