The 2019-20 Donruss Basketball cards checklist is far-reaching. From its base set and parallels to inserts, autographs and relics, there's plenty to chase. While it will be widely available with both hobby and retail configurations, the hobby version goes big with 30-card packs.
Ten-pack hobby boxes come with both an autograph and a memorabilia card plus a lot of inserts and parallels.

2019-20 Donruss Basketball Base Set Basics
At 250 cards, this likely won't be the biggest set of the year. But for basketball, it's not exactly small. Two hundred of those cards are vets, representing some of the bigger names from across the league.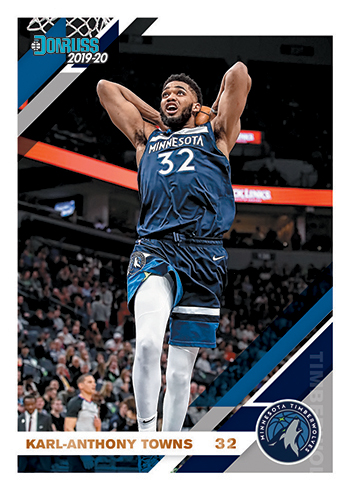 The Rated Rookies subset rounds out the checklist with 50 first-year players.
Collectors will find a sizeable lineup of parallels for all the base cards. Red Laser, Blue Laser, Gold Laser and Black Laser are all hobby exclusives. Holo Green Laser and Holo Yellow Laser are among those in retail.
Autographs, Memorabilia Cards and Inserts
Rookies make up a lot of the signature content in 2019-20 Donruss. Next Day Autographs return with on-card ink from more than 40 first-year players.
Rated Rookies Signatures also have a large lineup. Press Proof Gold Laser (/10) and Press Proof Black Laser (1/1) versions are only in hobby packs. Holo Yellow Laser are among the retail parallels.
Signature Series cards go beyond rookies.
On the memorabilia front, Jersey Kings and Rookie Jersey Kings are both hobby-only. Jersey Series is another place to find swatches.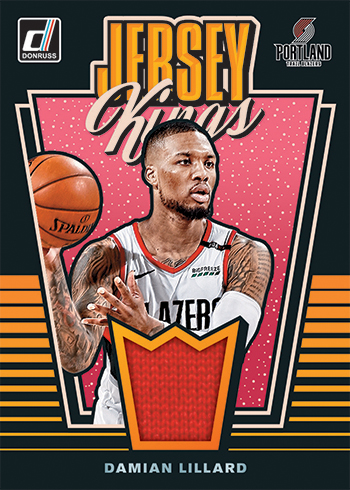 The checklist has several additional inserts. Crunch Time is based on cereal boxes. It joins 1998-99 SkyBox Premium That's Jam and 1998-99 E-X Century Dunk 'N Go Nuts on the list of food-inspired inserts.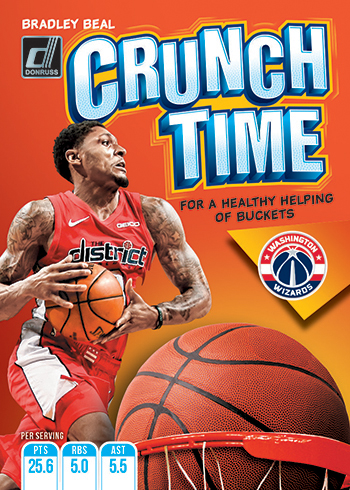 It's one of several hobby-exclusive inserts. Others include Craftsmen, Defying Gravity, Net Marvels, Retro Series and The Rookies.
Among the inserts available in retail packs are Changing Stripes, Complete Players, Fantasy Stars, Franchise Features, Great X-Pectations and League Leaders.
2019-20 Donruss Basketball cards at a glance:
Cards per pack: Hobby – 30, Retail – 8
Packs per box: Hobby – 10, Retail – 24
Boxes per case: Hobby – 10
Set size: 250 cards
Release date: December 13, 2019
Shop for 2019-20 Donruss Basketball Boxes on eBay:
What to expect in a hobby box:
Autographs – 1
Memorabilia Cards – 1
Inserts and Parallels – 60
2019-20 Donruss Basketball Checklist
Base
Autographs
Memorabilia
Inserts
Team Sets