2020-21 Panini Court Kings Basketball Checklist, Team Set Lists and Details
2020-21 Panini Court Kings Basketball looks at the sport as art. It's not so much the game itself but rather the foundation of the cards. They take on several artist techniques and inspiration throughout the checklist.
Court Kings hobby boxes have ten cards, two of which are hits.

2020-21 Panini Court Kings Basketball Checklist Overview
The main part of the base set belongs to veterans. These fall four per box along with one parallel.
Rookies, which are one per box, come with four different styles and levels of rarity. As with past years, these aren't parallels but entirely different cards. Each player comes on four different designs and card numbers. Rookies I are the most common with each level getting progressively harder to find with Rookies IV being the rarest.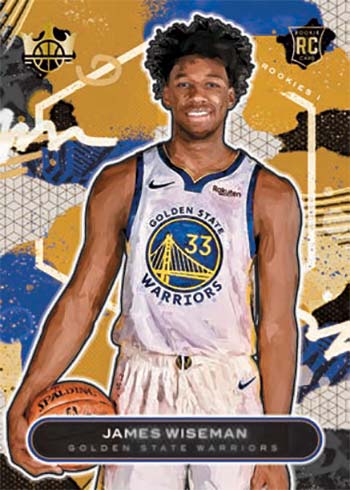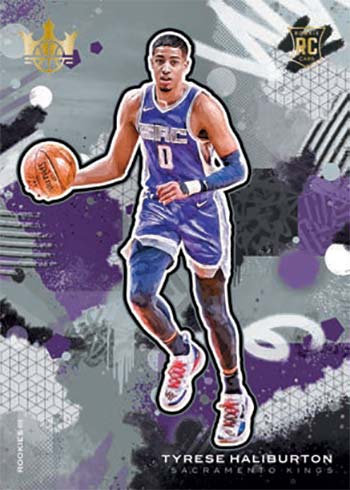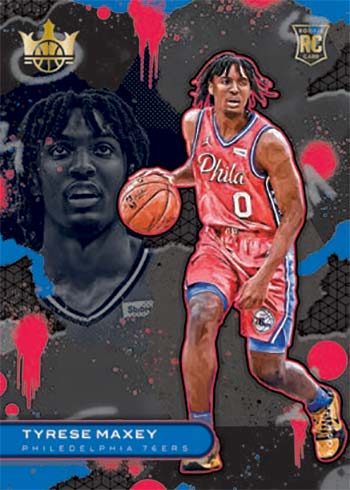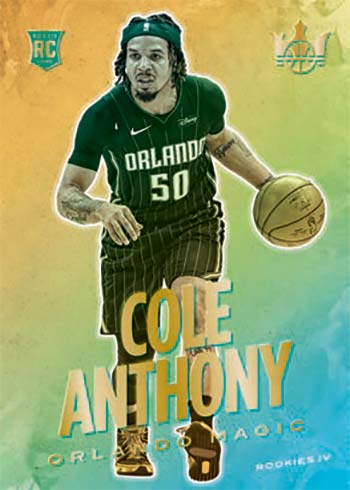 Autographs and Other Inserts
Fresh Paint and Heir Apparent have autographs from the season's rookie class including LaMelo Ball, Anthony Edwards and James Wiseman.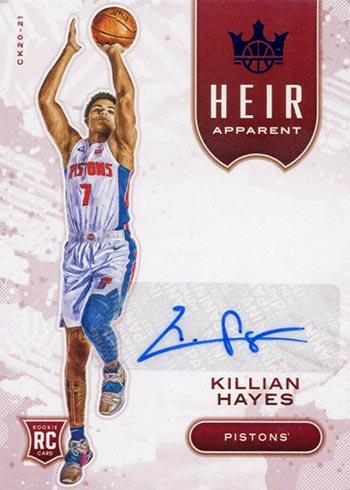 Legacy Portrait Signatures is one of the places to find veterans and retired stars.
Inserts combine to land two per hobby box. Among them is the 30-card Works in Progress, a new rookie-focused theme.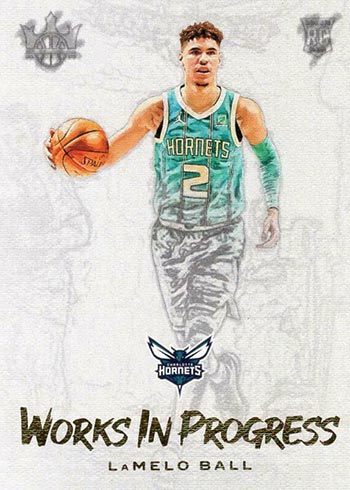 Aurora, Le Cinque Piu Belle and Rookie Exclusive are among the tougher inserts to find.
Maestros and the sneaker-centric First Steps also return.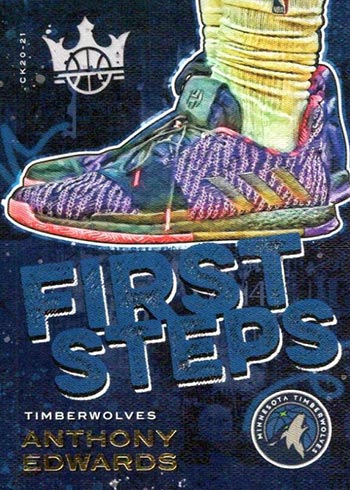 2020-21 Panini Court Kings Basketball cards at a glance:
Release date (subject to change): May 26, 2021
Cards per pack: Hobby – 10
Packs per box: Hobby – 1
Boxes per case: Hobby – 16
Set size: 199 cards
Shop for 2020-21 Panini Court Kings Basketball boxes on eBay:
What to expect in a hobby box:
Autographs – 1
Memorabilia Cards – 1
Inserts – 2
Parallels – 1
Rookies – 1
Additional Base Cards – 4
2020-21 Panini Court Kings Basketball Checklist
You can also download a customizable spreadsheet version of the checklist:
Please note that print runs have not been released for cards without serial numbers.
Recent Court Kings Basketball sets: