2020-21 Panini Flawless Basketball Checklist, Team Set Lists and Details
2020-21 Panini Flawless Basketball represents some of the sport's biggest cards of the year. Prestige is found on every part of the checklist with hard signatures, game-used memorabilia, low print runs for individual cards and gems.
Hobby boxes include 10 total cards. Of those, nine are hits. And of those, at least eight are autographs.
2020-21 Panini Flawless Basketball Checklist Overview
Although the majority of the cards in Flawless are autographs, not all of them are. The base set is one such place. But that's not to say that they don't find other ways to live up to the line's luxury pedigree. They find their own unique way to stand out.
Base cards all come with a diamond embedded in them. Numbered to 20, they're also extremely rare. When it comes to RCs, they make for one of the toughest chases. Additional parallels are also available with smaller print runs.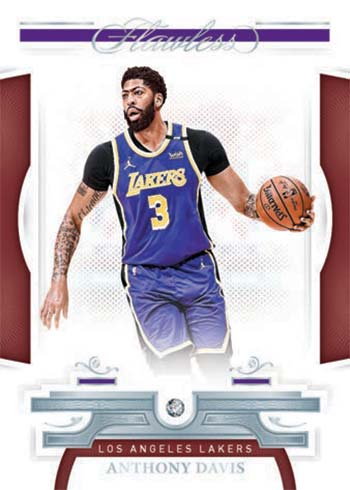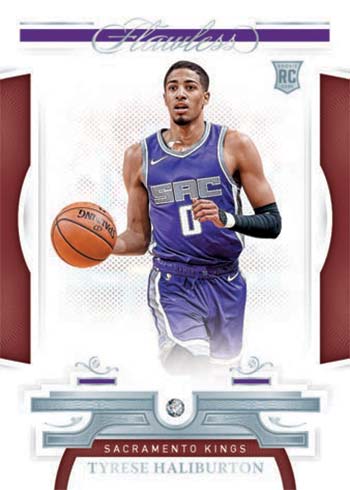 Autographs and Memorabilia Cards
One of the big things that sets Flawless apart from most other 2020-21 basketball card products — besides the price — is the fact that all of the memorabilia comes from game-used gear. This includes rookies who usually have player-worn swatches taken from things like photo shoots.
A handful of autographed memorabilia themes are on the 2020-21 Panini Flawless Basketball checklist, mixing veterans, rookies and retired stars. These include Flawless Patch Autographs, Signature Prime Materials and the return of Star Swatch Signatures.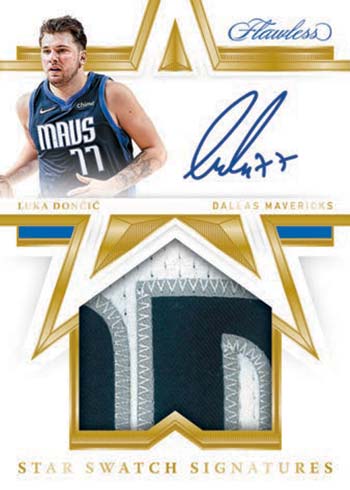 Getting into some more unique pieces are Logoman Autographs, Laundry Tag Autographs and Championship Tags Autographs.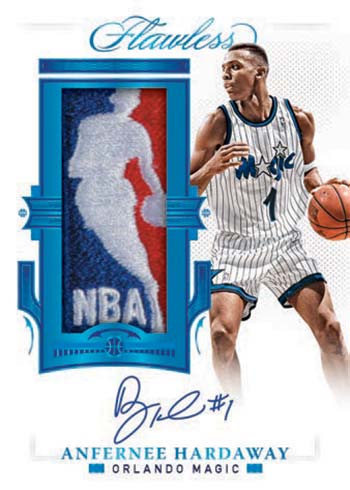 Draft Gem Signatures and Flawless Finishes might not have memorabilia but they are another place on the checklist with on-card autographs.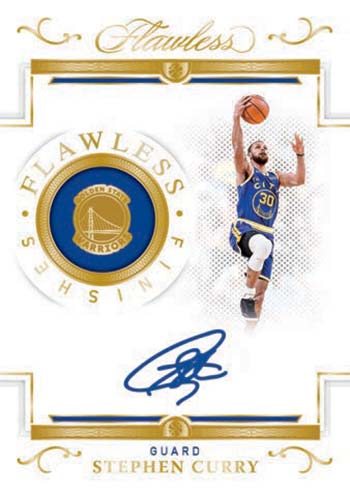 Among the strictly memorabilia cards are Triple Logoman cards, something new to Flawless.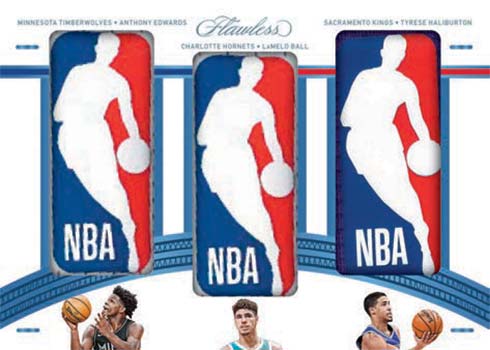 2020-21 Panini Flawless Basketball cards at a glance:
Cards per pack: Hobby – 10
Packs per box: Hobby – 1
Boxes per case: Hobby – 2
Set size: 200 cards
Release date: January 26, 2022
What to expect in a hobby box:
Autographs – 8
Additional Autographs or Memorabilia Cards – 1
Diamond Cards – 1
Shop for 2020-21 Panini Flawless Basketball boxes on eBay:
2020-21 Panini Flawless Basketball Checklist
You can also download a customizable spreadsheet copy of the checklist:
Please note that print runs for cards without serial numbers have not been announced.
Recent Panini Flawless Basketball releases: