2021 Panini Flawless Collegiate Basketball Checklist and Details
2021 Panini Flawless Collegiate Basketball is another luxury-level release along the lines of National Treasures Collegiate. Available initially exclusively through Panini's website, the checklist puts an NCAA spin on Flawless' usual mix of autographs, memorabilia, and gem cards. Hobby boxes have ten total cards, at least six of which have signatures.
Rookie Patch Autographs are a major focal point. Available in a couple of different designs, all have on-card ink, low print runs and premium swatches.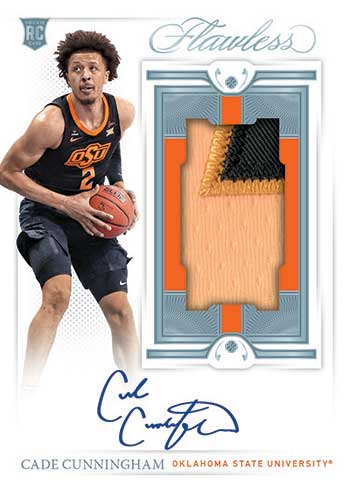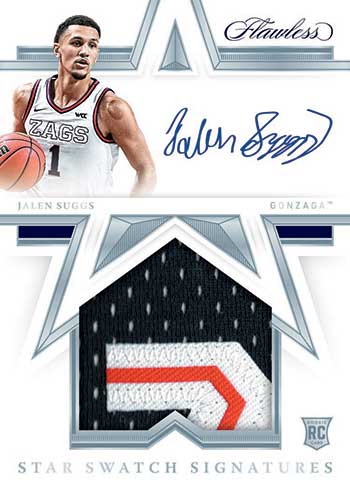 Not all autographs have memorabilia attached to them. There are also standard signature cards.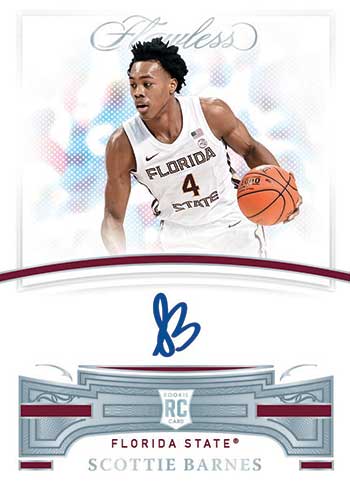 Although 2021 Flawless Collegiate focuses primarily on the season's rookie crop, there are autographs from some big-name veterans and legends like Kevin Durant, Ja Morant and Reggie Miller. Similar to the rest of the product, photos show players from their college years.
There's also the base set that has card with gems embedded in them.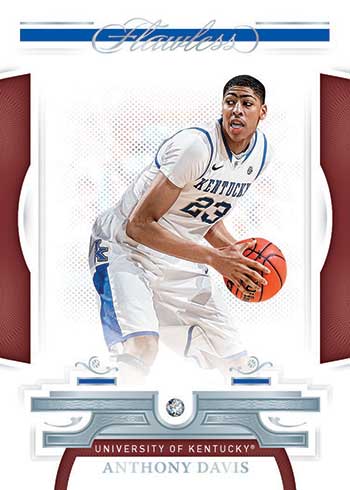 Team Logo Gems also return, embellishing school logos with more diamonds.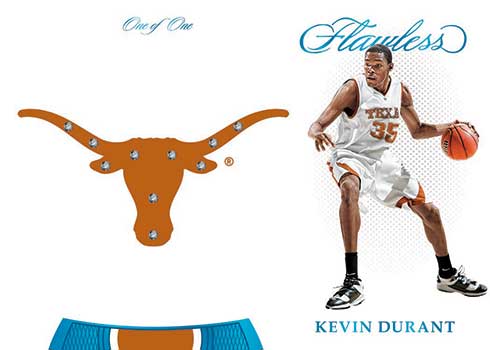 Boxes will be available on the Panini website on December 28. They'll be sold using the company's dutch auction format with prices starting at $3,000 and dropping every five minutes until they're sold out.
2021 Panini Flawless Collegiate Basketball cards at a glance:
Cards per pack: 10
Packs per box: 1
Boxes per case: 2
Set size: 137 cards
Release date (subject to change): December 28, 2021
What to expect in a hobby box:
Autographs – 6
Memorabilia Cards – 2
Gem Cards or Gem Autographs – 2 Total
2021 Panini Flawless Collegiate Basketball Checklist
You can also download a customizable spreadsheet copy of the checklist including full team info:
Please note that print runs for cards without serial numbers have not been announced.
Recent Panini Flawless Collegiate Basketball releases: