2020 Panini Flawless Collegiate Basketball Checklist and Details
2020 Panini Flawless Collegiate Basketball follows in the footsteps on Immaculate and National Treasures in increasingly high-end NCAA spin on recently drafted rookies and some past school standouts. It also happens to be another online exclusive releasing through Panini's website.
Everything in every ten-card box is luxury level. Even the box that it comes in doubles as a small metal briefcase. The contents break down to include six autographs, two memorabilia cards and a pair of gem cards.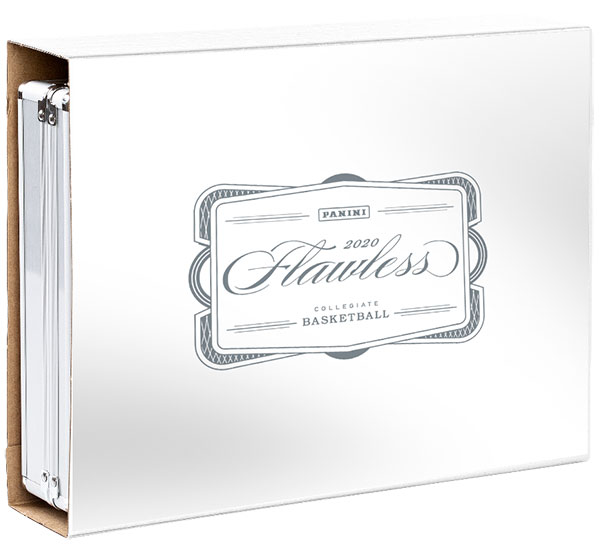 2019-20 Panini Flawless Collegiate Basketball Checklist Overview
All autographs in the product have two distinct features: 1) they're on-card and 2) no individual card has more than 25 copies.
One of the key signature components remains the Rookie Patch Autographs. Among the parallels are cards with recognizable pieces from brand, team and conference logos. For those who made it far enough, there's also Final Four patches.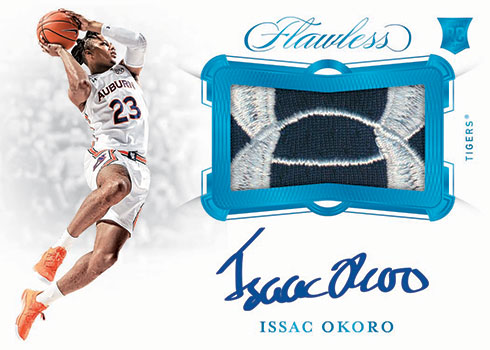 Rookie Gems Signatures switch out swatches for diamonds.
There's also Team Logo Autographs, which integrate the school's mark into the design.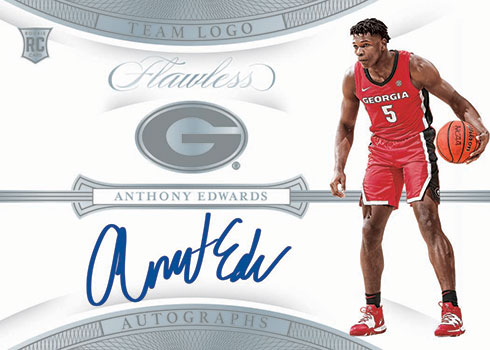 It's not just rookies that are part of the signature lineup. Legacy Autographs features veterans and greats like Charles Barkley and Ja Morant. There's also Star Swatch Signatures, which adds memorabilia to the equation.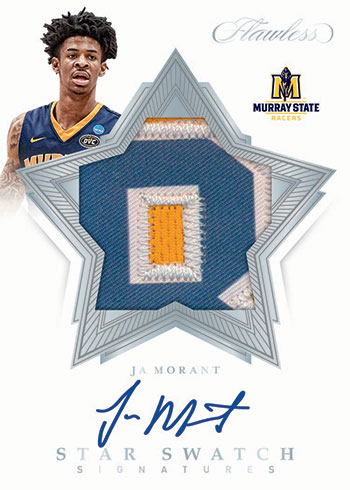 As usual for Flawless, regular base cards are highlighted by the diamonds and gems that are embedded in them. They have just 15 copies each along with Gold (/10) and Platinum (1/1) parallels.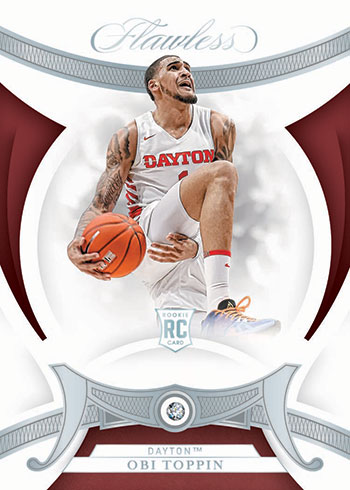 The Flawless Collegiate checklist has more gems as part of some extremely rare inserts that outline things like logos and flags.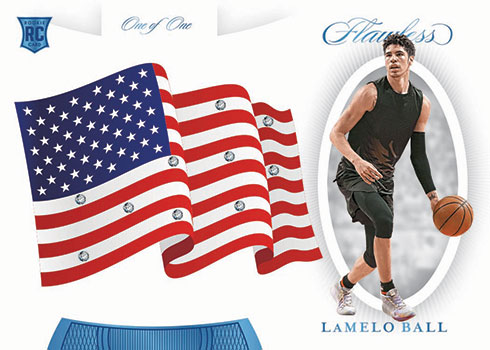 2020 Panini Flawless Collegiate Basketball cards at a glance:
Cards per pack: 10
Packs per box: 1
Set size: 134 cards
Release date: December 23, 2020
Shop for 2020 Panini Flawless Collegiate Basketball boxes on eBay:
What to expect in a hobby box:
Autographs – 6
Memorabilia Cards – 2
Gem Cards – 2
2020 Panini Flawless Collegiate Basketball Checklist
You can also download a spreadsheet copy of the checklist:
Please note that team information is included on the spreadsheet.
Base
Autographs
Memorabilia
Inserts