2020-21 Clearly Donruss Basketball Checklist, Team Set Lists and Details
2020-21 Clearly Donruss Basketball marks the second year for the spinoff. Like its debut, the checklist puts an acetate spin on the year's main Donruss Basketball set.
That means a distinctly different feel and a see-through appearance. It also opens up the opportunities for new parallel takes.
And while there are autographs on the checklist, they're not the primary focus. In fact, they're not among the hobby box guarantees. Each four-pack box has three parallels and one insert.

2020-21 Clearly Donruss Basketball Checklist Overview
The base set finds its roots in the earlier 2020-21 Donruss and chromium Donruss Optic sets. The layout's the same and there's plenty of overlap in the players. The big difference is in the presentation. Acetate is a plastic-like stock. Cards are hard, clear and have a more high-end approach.
Being a Donruss set, it shouldn't come as a surprise that the Rated Rookies subset makes the jump.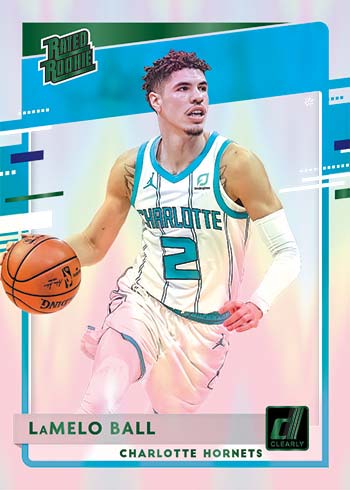 Among the parallels are Gold, Purple, Blue, Red, Green, Holo Silver, Holo Gold and Holo Platinum.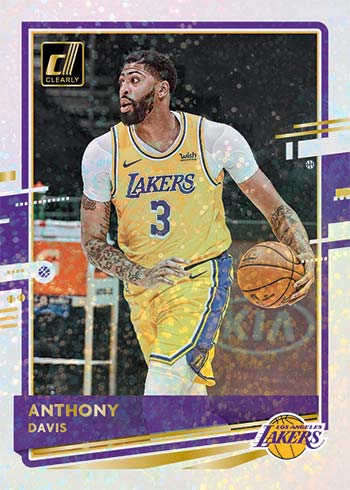 There's also Holo Mosaic versions that, according to Panini, are extremely tough pulls. These have a background pattern that's similar to the namesake parallels in Mosaic Basketball.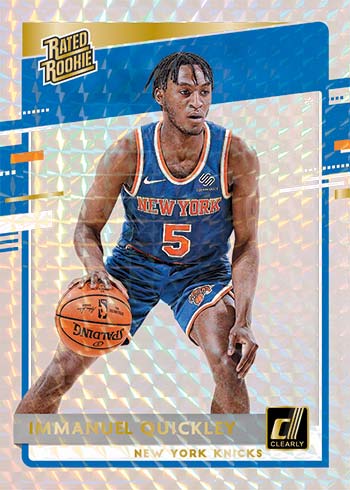 Inserts and Autographs
Most of the 2020-21 Clearly Donruss inserts port over from Donruss and Donruss Optic. These include Dominant, My House, The Rookies, Star Gazing and Zero Gravity.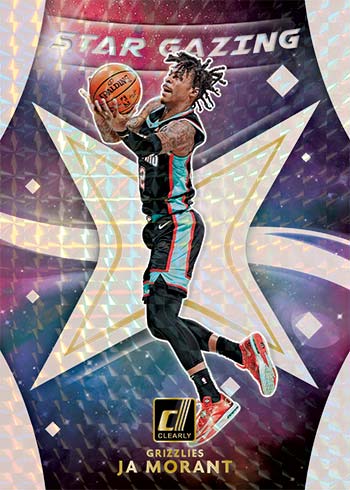 New this year are Clearly Retro Rated Rookie cards. These take Rated Rookies from the past and give them the acetate treatment.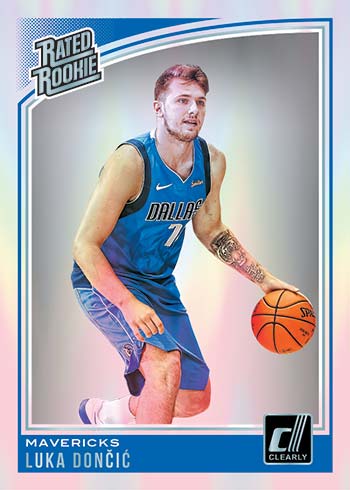 Inserts have a similar mix of parallels as the base set.
As for signatures, they come in the form of Clearly Rated Rookie Autographs. Anthony Edwards, LaMelo Ball and James Wiseman are among those signing for the set.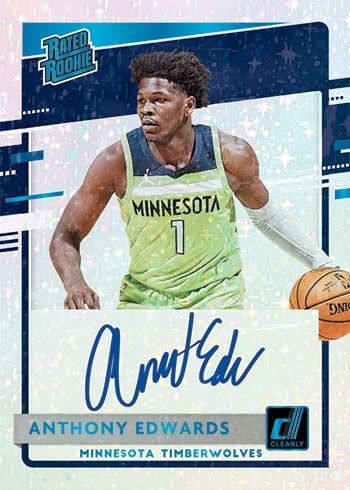 2020-21 Clearly Donruss Basketball cards at a glance:
Cards per pack: Hobby – 5
Packs per box: Hobby – 4
Boxes per case: Hobby – 12
Set size: 100 cards
Release date: July 21, 2021
Shop for 2020-21 Clearly Donruss Basketball boxes on eBay:
What to expect in a hobby box:
2020-21 Clearly Donruss Basketball Checklist
You can also download a customizable spreadsheet copy of the checklist:
Please note that print runs for cards without serial numbers have not been announced.