2020-21 Panini Mosaic Basketball Checklist, Team Set Lists and Details
2020-21 Panini Mosaic Basketball looks to pick up where last year's release left off as far as momentum goes. Bringing an array of color, lots of inserts — much of it cast on the brand's namesake background pattern — it's another bright release in Panini's chromium portfolio.
Hobby boxes have a little bit of some things and lots of others. Autographs are limited to one per box. However, parallels and inserts each average out to two per pack.

2020-21 Panini Mosaic Basketball Checklist Overview
The Mosaic base set is a mix of rookies, veterans and legends. The feel is similar to other opti-chrome sets like Prizm and Select. But there's a geometric spin on the design that plays into the Mosaic parallels. These, which have the patterned background embedded into the card stock, combine to land 15 per hobby box. Among the colors are hobby-only White Mosaic (/25), Gold Mosaic (/10) and Black Mosaic (1/1).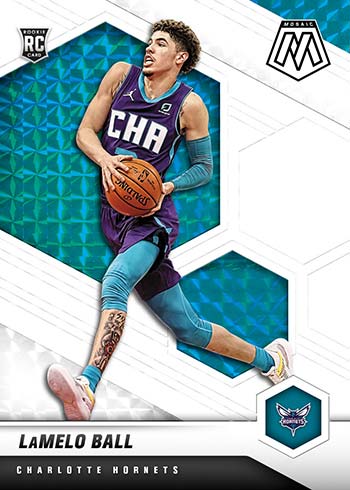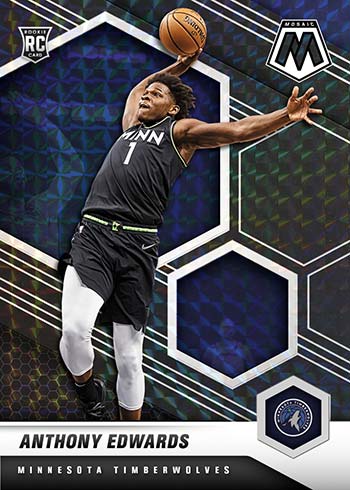 Silver parallels don't have the same Mosaic take, but they do bring the familiar rainbow reflection found on Prizms in other lines. These are five per hobby box bringing the total number of parallels to 20.
Collectors can expect additional colors and parallel combinations in other pack configurations.
Autographs and Inserts
Signature themes are kept simple in 2020-21 Mosaic Basketball. In hobby, there are Autographs and Rookie Autographs. Parallels for these include Gold (/10) and Black (1/1).
In recent years, Panini has pushed some bold and colorful insert designs. It has quickly become a cornerstone for the brand.
Hobby boxes have five exclusive insert sets including Overdrive, Straight Fire, Center Stage and Swagger.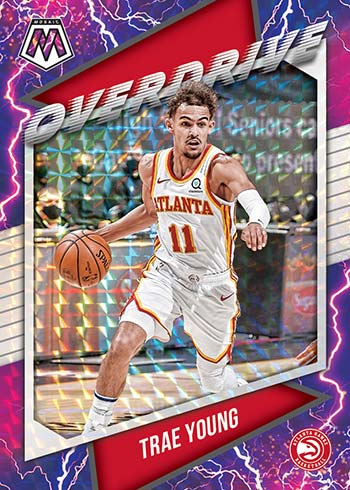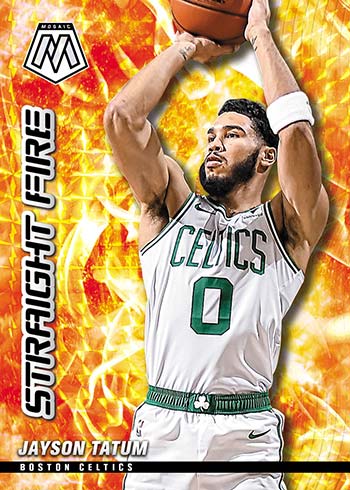 There's also Stained Glass, which gets a fresh design.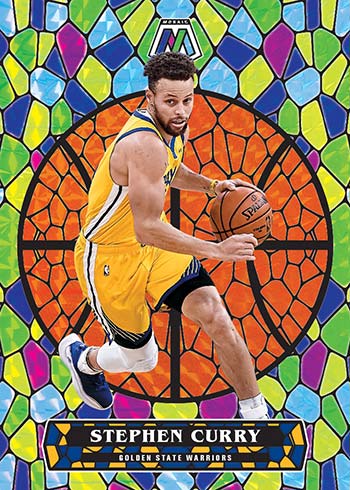 2020-21 Panini Mosaic Basketball cards at a glance:
Cards per pack: Hobby – 15
Packs per box: Hobby – 10
Boxes per case: Hobby – 12
Set size: 300 cards
Release date: December 3, 2021
Shop for 2020-21 Panini Mosaic Basketball boxes on eBay:
What to expect in a hobby box:
Autographs – 1
Inserts – 20
Mosaic Parallels – 15
Silver Prizms – 5
2020-21 Panini Mosaic Basketball Checklist
You can also download a customizable spreadsheet copy of the checklist:
Please note that print runs for cards without serial numbers have not been announced.
Recent 2020-21 Mosaic Basketball releases: