2020-21 Donruss Optic Basketball Checklist, Team Set Lists and Details
When you click on links to various merchants on this site, like eBay, and make a purchase, this can result in this site earning a commission.
2020-21 Donruss Optic Basketball does its usual optic-chrome makeover of the main Donruss set. And while that means plenty of familiar colors and parallels, a new one gives the product some added funk.
Hobby boxes house one autograph. Inserts and parallels combine to average approximately one per pack, which works out to 20 per box.
2020-21 Donruss Optic Basketball Checklist Overview
A total of 200 cards make up the base set — 150 veterans and 50 Rated Rookies.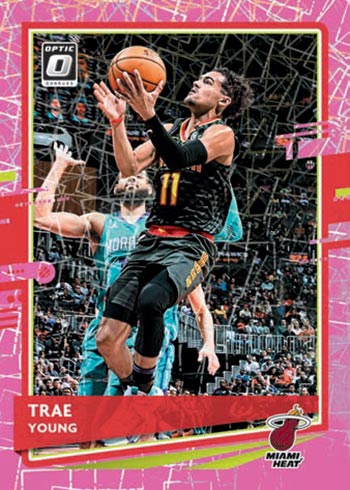 A rainbow of parallels awaits for every base card. Those available in hobby packs include:
Holo
Orange
Lime Green
Red
Pink Velocity
Blue
Black Velocity
Photon
Gold – /10
Green – /5
Gold Vinyl – 1/1
Photon is new for 2020-21. The bold pattern is one of several hobby-only parallels. According to Panini, these are extremely rare short print, although insertion rates haven't been announced.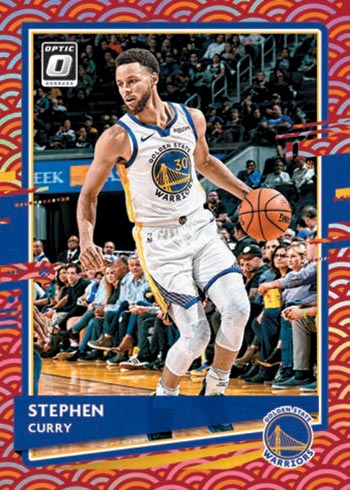 Collectors will also find a variety of other parallels that are available in different configurations like retail. Once all are taken into account, veterans have 40 different parallels while Rated Rookies have 42.
2020-21 Donruss Optic Basketball Autographs and Inserts
Rated Rookie Signatures anchor the autograph content in the product. Signatures come on-card.
Among the hobby-only parallels for these are Holo, Blue (/49), Gold (/10), Green (/5), and Gold Vinyl (1/1).
Parallels aren't the only thing that has exclusive lineups for hobby and retail. 2020-21 Donruss Optic Basketball insert sets are also separated. All-Stars, Elite Dominators, Lights Out, Rainmakers, Star Gazing and The Rookies are all hobby exclusives.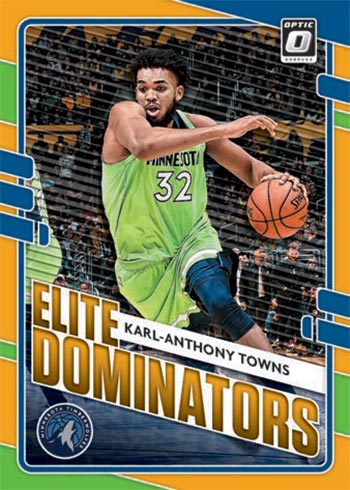 Besides their base versions, there are also Holo, Red, Blue, Gold, Green and Gold Vinyl (1/1) parallels for these chase sets.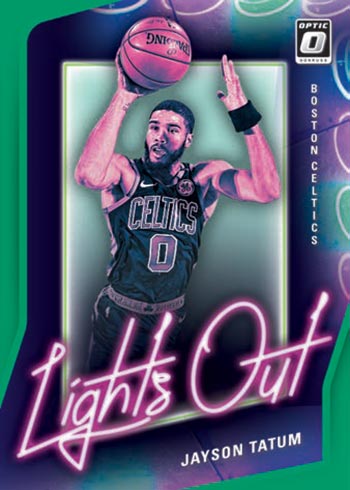 2020-21 Donruss Optic Basketball cards at a glance:
Cards per pack: Hobby – 4
Packs per box: Hobby – 20
Boxes per case: Hobby – 12
Set size: 200 cards
Release date: September 17, 2021
Shop for 2020-21 Donruss Optic Basketball boxes on eBay:
What to expect in a hobby box:
Autographs – 1
Inserts or Parallels – 20 Total
2020-21 Donruss Optic Basketball Checklist
You can also download a customizable spreadsheet copy of the checklist:
Please note that print runs for cards without serial numbers have not been announced.
Recent Donruss Optic Basketball sets: