2022 Topps Chrome Baseball Variations Guide
If you're wondering whether there are 2022 Topps Chrome Baseball variations, yes there are. As has been the case for a few years now, they're actually variations of base Refractors.
This year, there are two levels of rarity. Standard Image Variations and Super Short Print Image Variations, which are significantly tougher.
As usual, variations get their name for the different photos they have on the front.
It's important to note that while the 2022 Topps Chrome Baseball checklist has five High Number Short Prints (#221-225), these cards are not variations.
How Rare Are 2022 Topps Chrome Baseball Variations?
2022 Topps Chrome Baseball variations are not easy pulls. Basic Image Variations are 1:640 hobby, 1:186 hobby jumbo and 1:813 blaster packs. Convert that over to boxes and you're looking at every 27 hobby boxes, 15 or 16 jumbo boxes, and approximately 100 blaster boxes.
Here are the pack odds for parallels:
Green Speckle Refractors (/99) – 1:5,493 hobby, 1:1,599 jumbo, 1:6,979 blaster
Gold Speckle Refractors (/50) – 1:10,849 hobby, 1:3,171 jumbo, 1:13,803 blaster
Orange Speckle Refractors (/25) – 1:21,698 hobby, 1:6,341 jumbo, 1:27,606 blaster
Red Speckle Refractors (/5) – 1:109,574 hobby, 1:32,053 jumbo, 1:139,562 blaster
Superfractors (1/1) – 1:547,866 hobby, 1:144,238 jumbo, 1:788,901 blaster
The five Super Short Print Variations live up to their name as well:
Hobby – 1:21,698 packs
Hobby Jumbo – 1:6,341 packs
Blaster – 1:27,606 packs
Although it's unlikely that the Super Short Prints have serial numbers, the odds do match up exactly with the standard Image Variations Orange Speckle Refractors. This likely means that there are 100 copies of each SSP Variation.
The math: 20 Image Variations each have 25 Orange Speckle Refractors. That means 500 total Orange Speckle Refractors to go around (20 x 25 = 500). With the same odds, that would suggest 500 total Super Short Print Variations across the production run. With five cards on the checklist, that would work out to 100 copies each (500 / 5 = 100).
Confirming with the Codes on the Back
Yes, the code at the end of the fine print will help you confirm a 2022 Topps Chrome Baseball variation. Simply look to the fine print that we're really supposed to ignore and go write to the last three digits of the CMP code. This is what to look for:
Base Cards and Refractors – 967
SP Image Variations – 017
SSP Images Variations – 023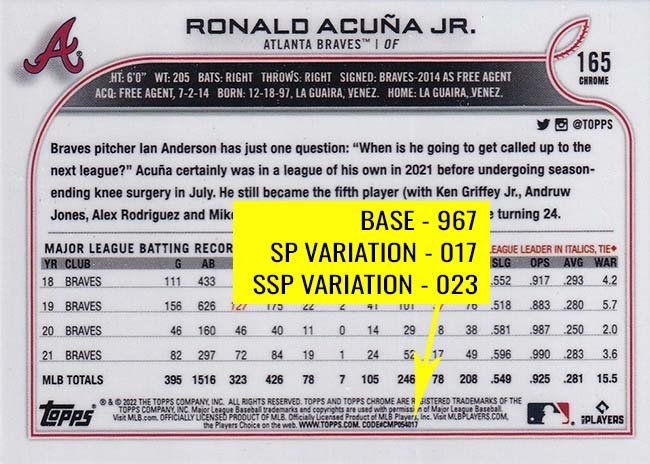 There is a second way to spot a variation. Standard Refractors in the set are labeled as such on the back with a little note next to the @Topps social media icons. Variations, which are Refractors, do not have this note.
These Are Different from the Chrome Factory Set Variations
Special 2022 Topps Baseball factory sets at Target also have Chrome-themed variations. The five players available in those sets also have variations in Topps Chrome. The cards are different. Still, if you're looking online you're bound to come across them as they're not all that rare.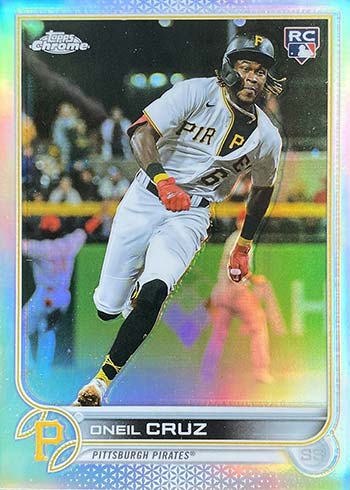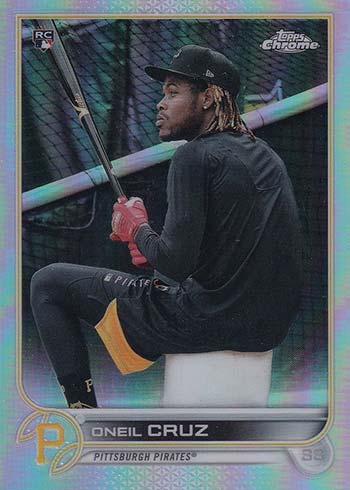 The easiest way to remember the factory set from the main Topps Chrome variations (besides memorizing the images) is to check the card number. Factory set Chrome versions match the flagship numbering. The 2022 Topps Chrome Baseball checklist is different.
2022 Topps Chrome Baseball Variations Checklist
Here's a quick look at all of the 2022 Topps Chrome Baseball Variations. SP and SSP versions are noted. If you're looking for a specific card, click on the links to see what's currently available on eBay.
1 Shohei Ohtani – SP | SSP
6 Jose Altuve – SP
14 Freddie Freeman – SP
24 Ken Griffey Jr. – SSP
35 Wander Franco – SP | SSP
42 Jackie Robinson – SSP
66 Max Scherzer – SP
74 Nolan Arenado – SP
81 Vladimir Guerrero Jr. – SP
96 Miguel Cabrera – SP
99 Aaron Judge – SP
113 Jarren Duran – SP
128 Oneil Cruz – SP | SSP
129 Juan Soto – SP
133 Brandon Marsh – SP
150 Fernando Tatis Jr. – SP
165 Ronald Acuña Jr. – SP
166 Francisco Lindor – SP
177 Joey Votto – SP
200 Mike Trout – SP
201 Shane Baz – SP
220 Bryce Harper – SP
2022 Topps Chrome Baseball Variations Gallery
Missing images will be added as soon as possible.
1 Shohei Ohtani, Los Angeles Angels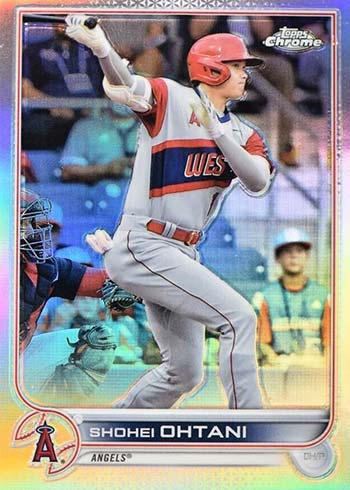 6 Jose Altuve, Houston Astros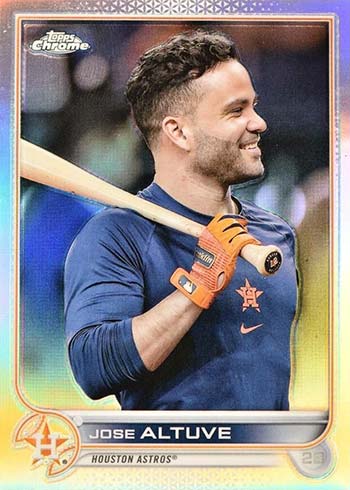 14 Freddie Freeman, Atlanta Braves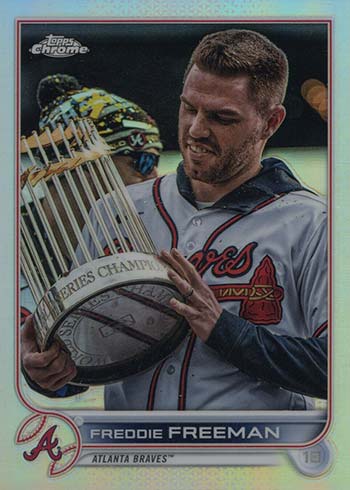 24 Ken Griffey Jr., Seattle Mariners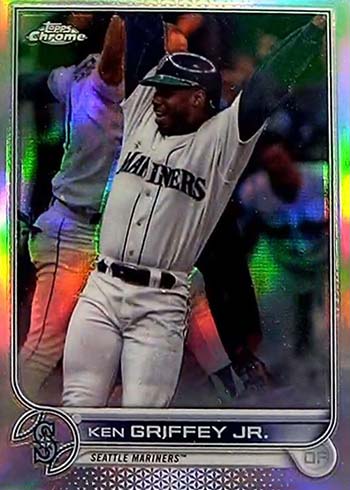 35 Wander Franco, Tampa Bay Rays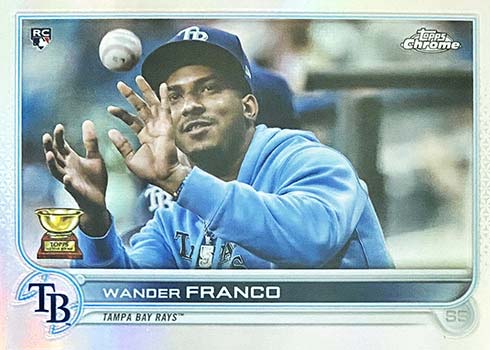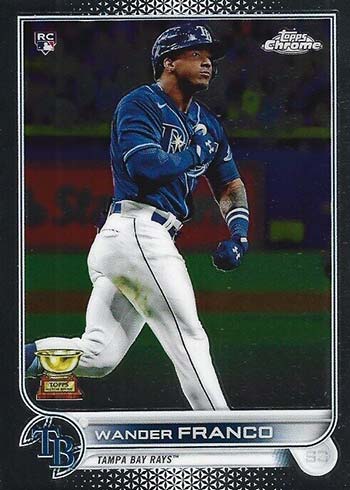 42 Jackie Robinson, Brooklyn Dodgers
66 Max Scherzer, New York Mets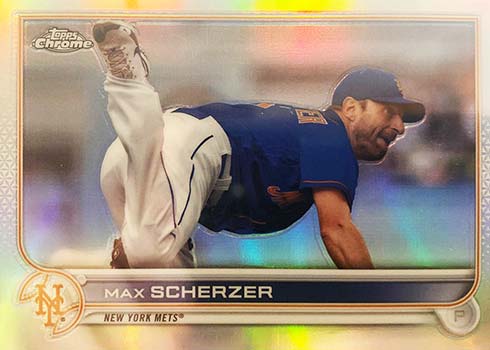 74 Nolan Arenado, St. Louis Cardinals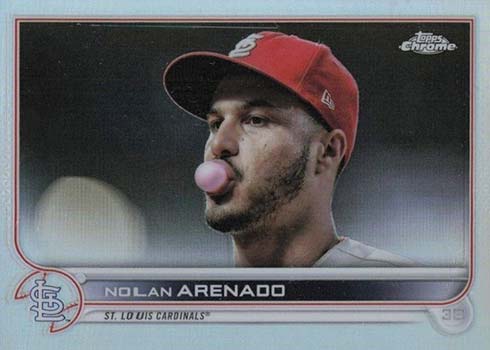 81 Vladimir Guerrero Jr., Toronto Blue Jays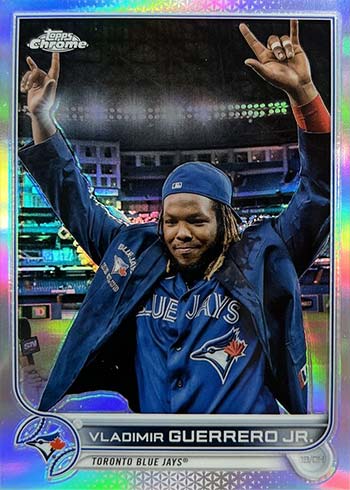 96 Miguel Cabrera, Detroit Tigers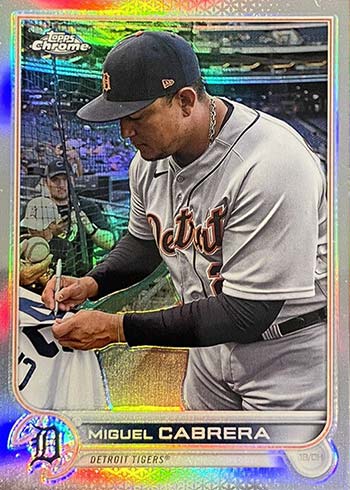 99 Aaron Judge, New York Yankees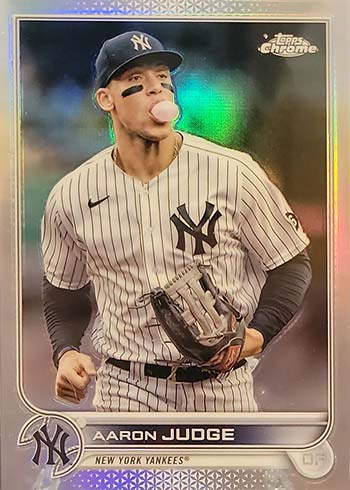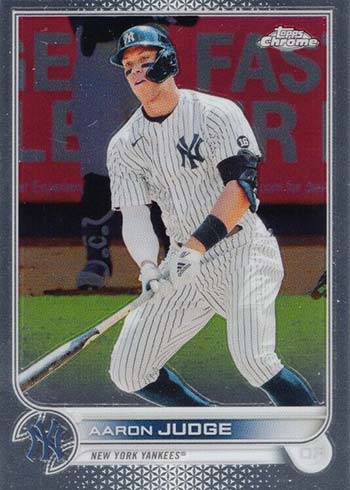 113 Jarren Duran, Boston Red Sox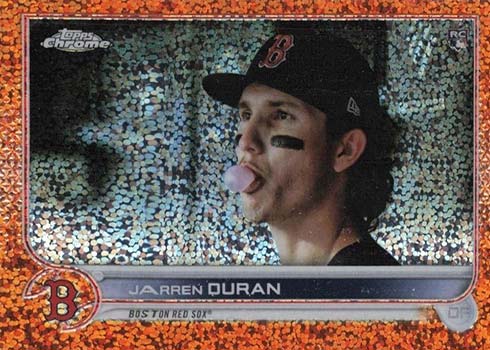 128 Oneil Cruz, Pittsburgh Pirates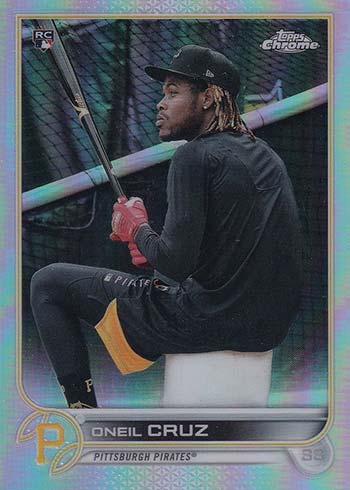 129 Juan Soto, Washington Nationals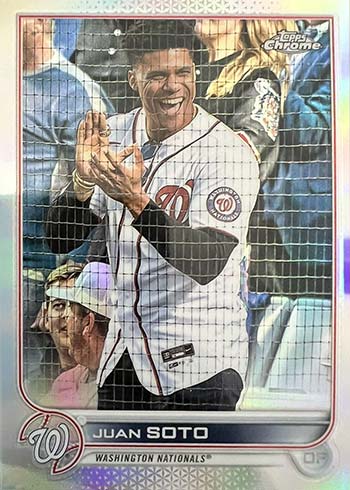 133 Brandon Marsh, Los Angeles Angels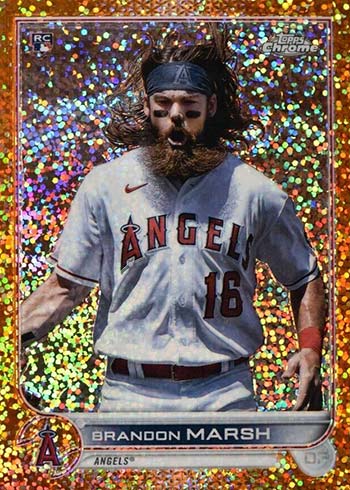 150 Fernando Tatis Jr., San Diego Padres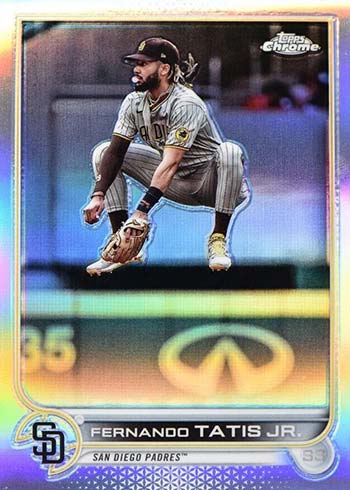 165 Ronald Acuña Jr., Atlanta Braves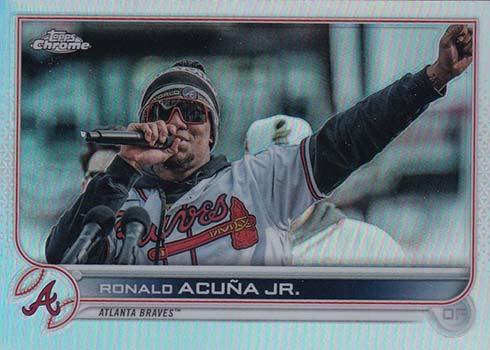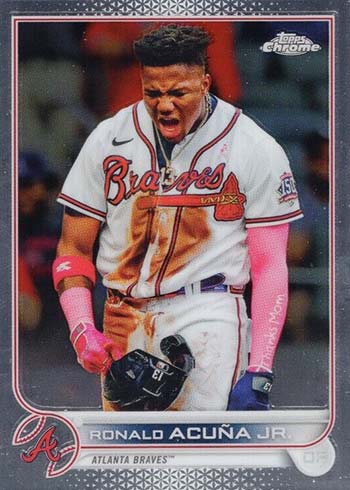 166 Francisco Lindor, New York Mets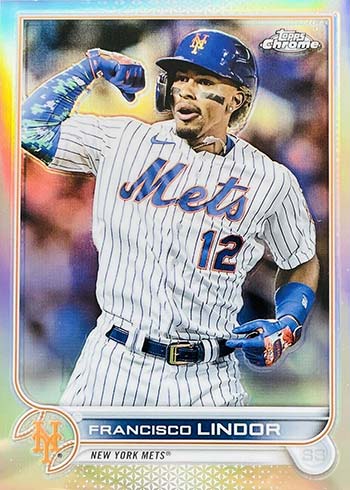 177 Joey Votto, Cincinnati Reds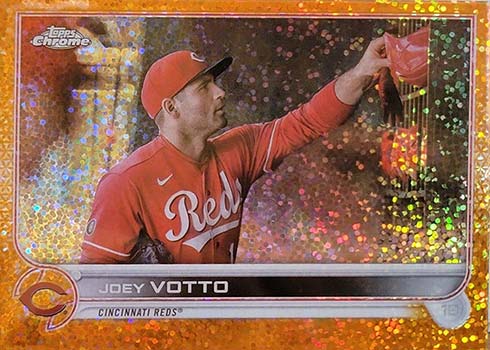 200 Mike Trout, Los Angeles Angels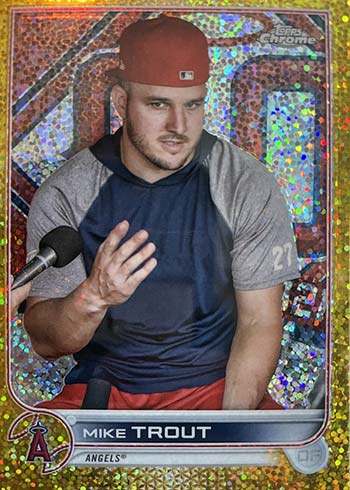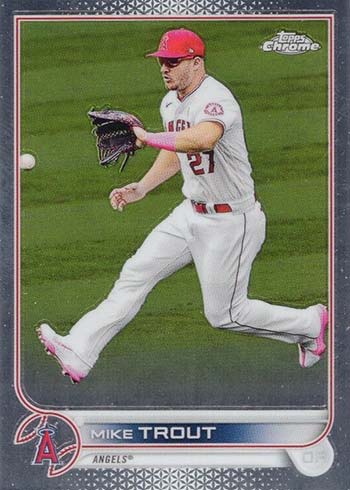 201 Shane Baz, Tampa Bay Rays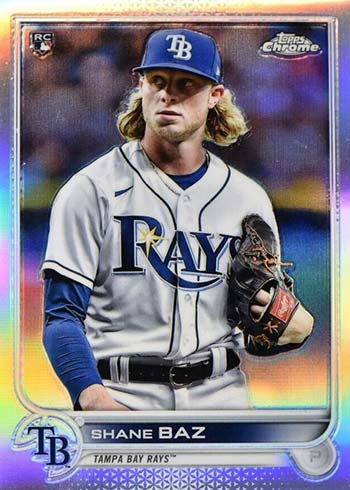 220 Bryce Harper, Philadelphia Phillies