2022 Topps Chrome Logofractor Baseball Variations Guide
The 2022 Topps Chrome Logofractor Baseball Variations have a couple of things going on. Half of the SSPs are standard photo swaps. The other half feature rookies who are not in the main base set. So while part of the variations, they could also be considered by some to be short prints as there's no alternative.
All ten players in the set are rookies. For the five standard variations, all also have SSP versions in the main 2022 Topps Chrome Baseball release. However, the photos here are different. It's not like the Logofractor base set where it's the same image only with the MLB logo running through the background. The variations here are entirely different.
2022 Topps Chrome Logofractor Baseball Variations land 1:38 packs. With two per mega box, it's approximately 1:19 boxes to get one.
Cards also have one-of-one Rose Gold parallels, which are 1:8,107 packs of 2022 Topps Chrome Logofractor Edition Baseball.
Using the Codes on the Back
If you want to confirm variations, you can look to the fine print on the back. More specifically, look to the last three digits of the code at the end. Here's what you need to know to tell a standard base card from a variation:
Base – 815
Variation – 835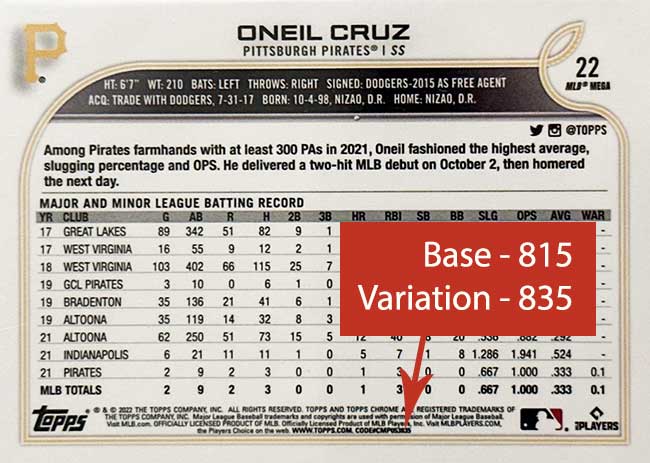 2022 Topps Chrome Logofractor Baseball Variations Checklist
Here's a list of all of the 2022 Topps Chrome Logofractor Variations and rookie short prints. If you're looking for a particular card, click on the link to see what's currently available on eBay.
4 Jarren Duran
8 Shane Baz
22 Oneil Cruz
25 Brandon Marsh
80 Wander Franco
111 Julio Rodriguez
112 Bobby Witt Jr.
113 Hunter Greene
114 CJ Abrams
115 Spencer Torkelson
2022 Topps Chrome Logofractor Baseball Variations Gallery
4 Jarren Duran, Boston Red Sox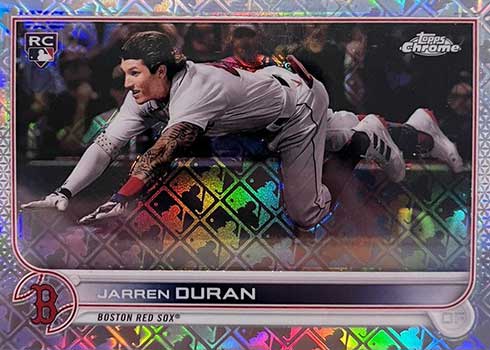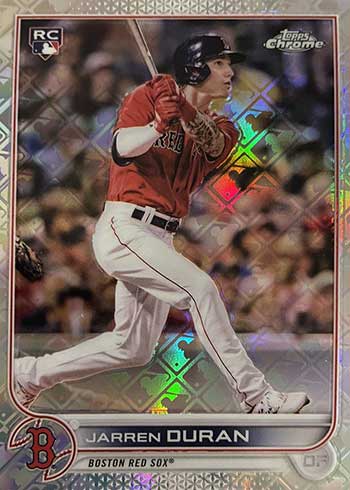 8 Shane Baz, Tampa Bay Rays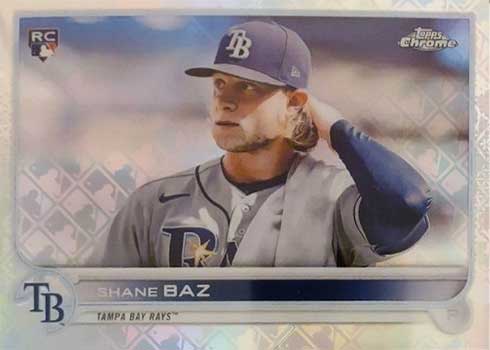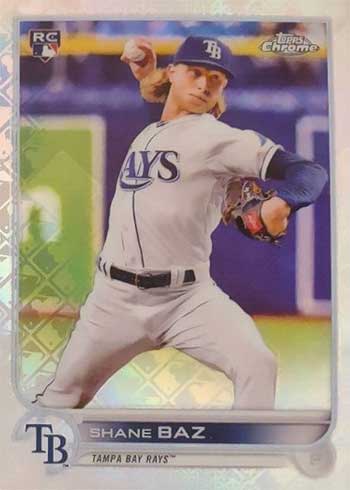 22 Oneil Cruz, Pittsburgh Pirates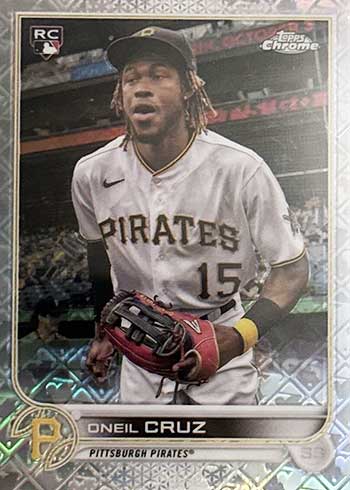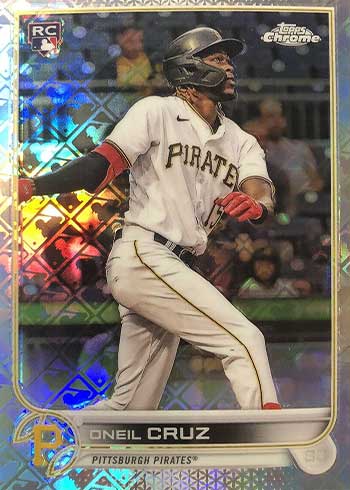 25 Brandon Marsh, Los Angeles Angels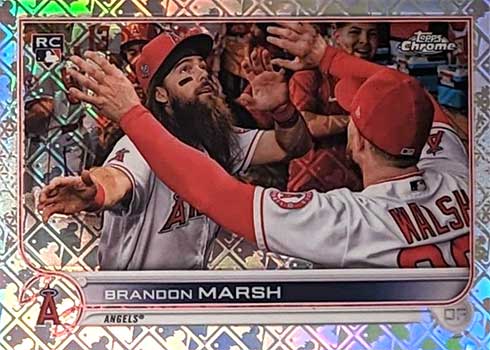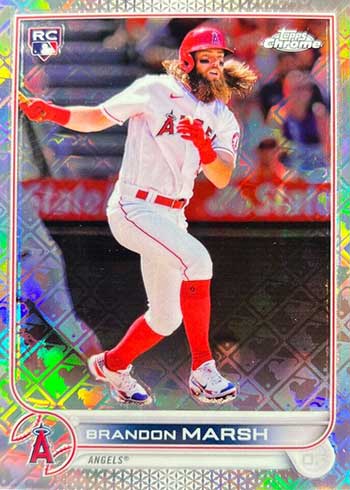 80 Wander Franco, Tampa Bay Rays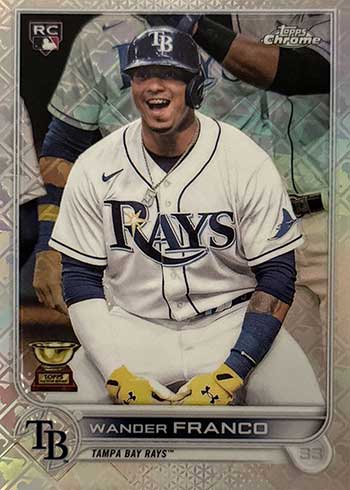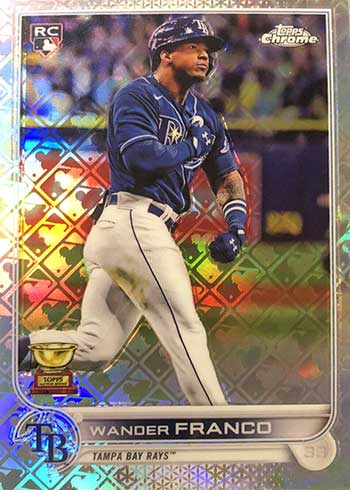 Although part of the same variations lineup, the remaining cards do not have base counterparts as the main base set ends at #110.
111 Julio Rodriguez, Seattle Mariners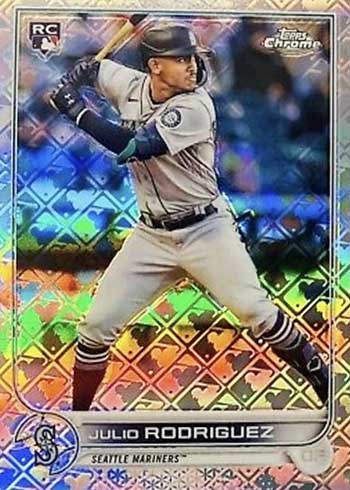 112 Bobby Witt Jr., Kansas City Royals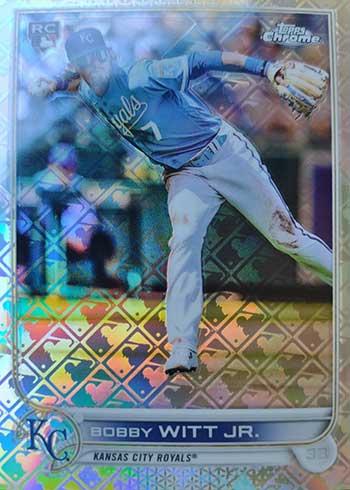 113 Hunter Greene, Cincinnati Reds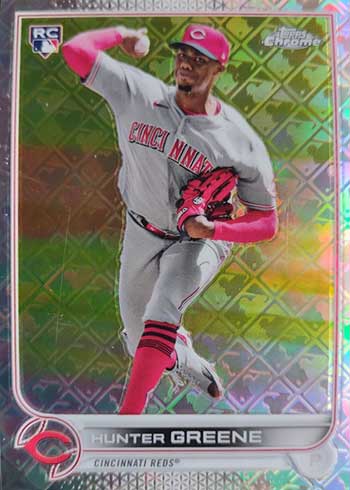 114 CJ Abrams, San Diego Padres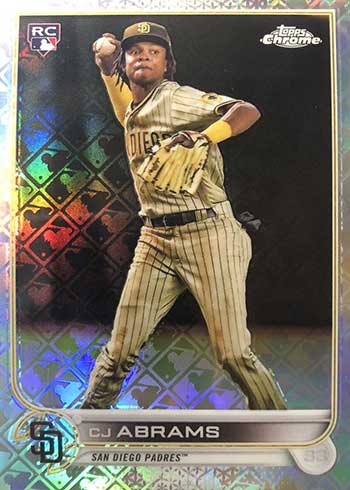 115 Spencer Torkelson, Detroit Tigers