2022 Panini Chronicles Baseball Checklist, Team Set Lists and Details
When you click on links to various merchants on this site, like eBay, and make a purchase, this can result in this site earning a commission.
Each year Panini offers up a solid mix of baseball releases. However, it's not nearly as many as basketball and football where they hold exclusive rights. Enter 2022 Panini Chronicles Baseball, a release that has small- and medium-sized doses from over a dozen brands in Panini's portfolio.
As usual, that means different types of designs, different card builds and a variety of materials. Despite the varied approach, hits are a traditional assortment with three autographs and one memorabilia card expected in every hobby box.
What's On the 2022 Panini Chronicles Baseball Checklist
Both standard and high-end brands are included on the master 2022 Chronicles Baseball checklist. Lines collectors will find include:
America's Pastime
Boys of Summer
Certified
Classics
Clear Vision
Clearly Donruss
Contenders
Contenders Optic
Crusade
Elite
Essentials
Limited
Luminance
Magnitude
Marquee
Obsidian
Origins
Phoenix
Pinnacle
Recon
Revolution
Rookies & Stars
Spectra
Studio
Threads
Titan
Vertex
XR
Zenith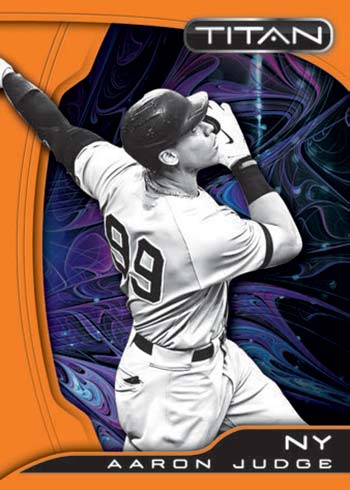 Along with the brands comes different styles of cards. Chromium, acetate and holoboard are all here along with more traditional double-sided glossy stock.
Rookies and up-and-comers figure prominently in the autographs. Spectra brings Prospect Jersey Autographs using premium chrome stock.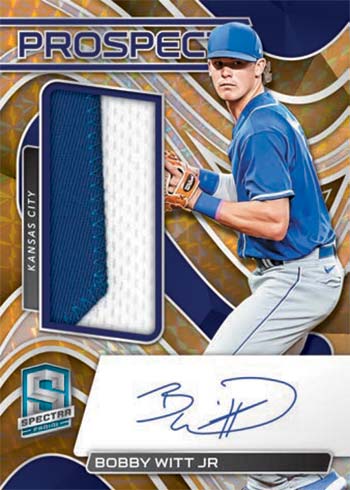 Origins Rookie Jumbo Material Autographs are a staple for the brand, particularly in football. They make the jump over to baseball in Chronicles.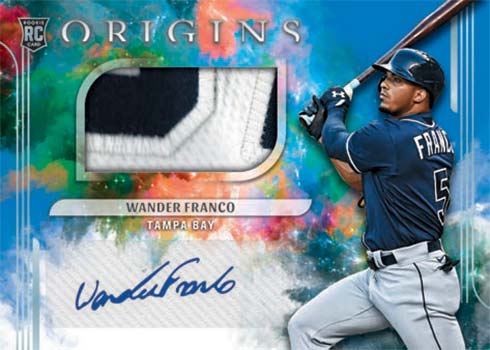 Rookie Ticket Autographs, a Contenders cornerstone for decades in the hobby, find a home here.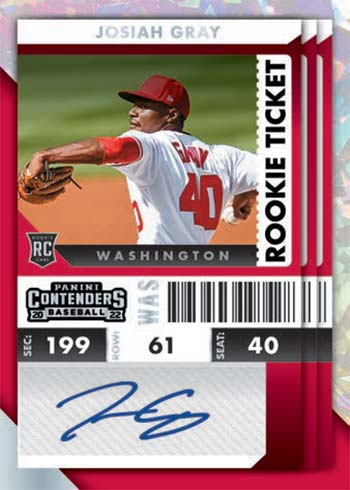 1st Off the Line boxes are the exclusive home to Obsidian Autographs Electric Etch Orange cards.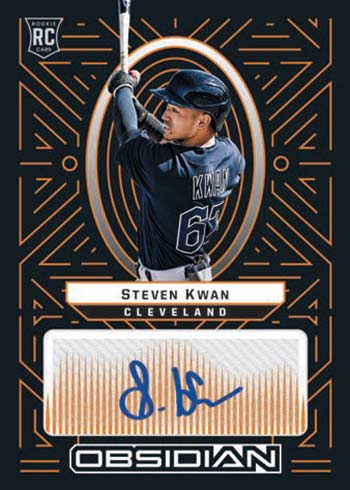 As for non-hits, Spectra comes with a large 100-card checklist. Hobby packs are the only place to find Meta parallels of these.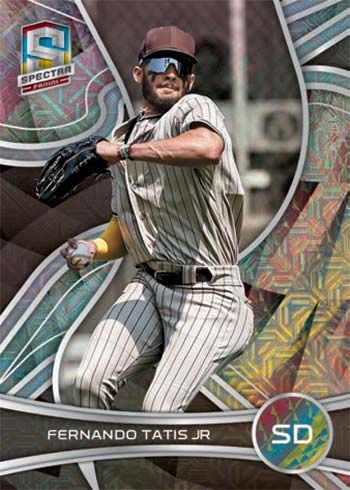 For those hunting for acetate, there's Clearly Donruss Rated Rookies. More than 20 first-year players make the cut.
Some of the brands are making their Chronicles Baseball debuts. These include Essentials, Marquee and Vertex.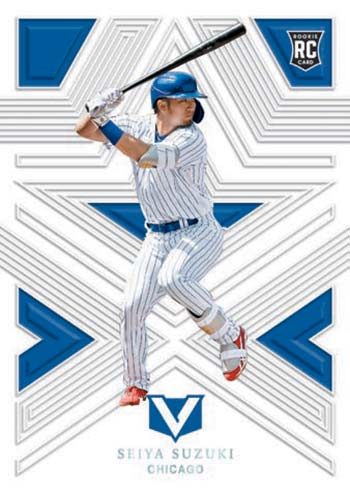 Like most Panini products from the last few years, there are tough short-print inserts. Here, it's Gold Rush, which falls under the Contenders Optic line.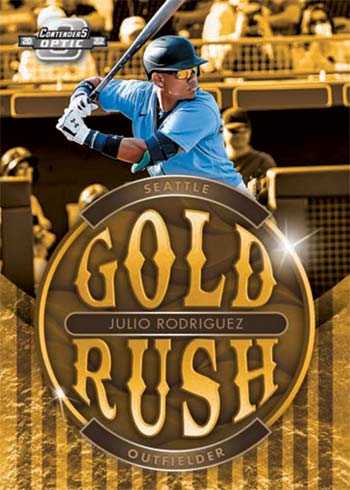 2022 Panini Chronicles Baseball cards at a glance:
Cards per pack: Hobby – 8, 1st Off the Line – 8
Packs per box: Hobby – 6, 1st Off the Line – 6
Boxes per case: Hobby – 16, 1st Off the Line – 16
Set size: 50 cards
Release date: October 28, 2022
Shop for 2022 Panini Chronicles Baseball boxes on eBay:
What to expect in a hobby box:
Autographs – 3
Memorabilia Cards – 1
What to expect in a 1st Off the Line box:
Obsidian Electric Etch Orange Autographs – 1
Additional Autographs – 2
Memorabilia Cards – 1
Opti-Chrome Orange Parallels – 1
2022 Panini Chronicles Baseball Checklist
You can also download a customizable spreadsheet copy of the checklist:
Please note that print runs for cards without serial numbers have not been announced.
Recent Panini Chronicles Baseball releases: