2022 Panini Diamond Kings Baseball Checklist, Team Set Lists and Details
2022 Panini Diamond Kings Baseball is kind of like a low-key trip to an art gallery. Only, it's baseball cards, not paintings and sculptures. And you're going to be collecting at home, in the shop or in a break room most likely versus the quiet introspection of a museum-like setting.
But like most any collection of art, the set has many things to say and showcase with a variety of styles and lots of color.
2022 Panini Diamond Kings Baseball Checklist Overview
Over the years, Diamond Kings has carved out a place for being a showcase of every era of the game. That doesn't change here, with past, present and future stars included on the checklist. This includes the base set, which has veterans, legends and rookies.
According to Panini, there are ten parallels including hobby-only Gray Frame (two per box) and Plum Frame (one per box).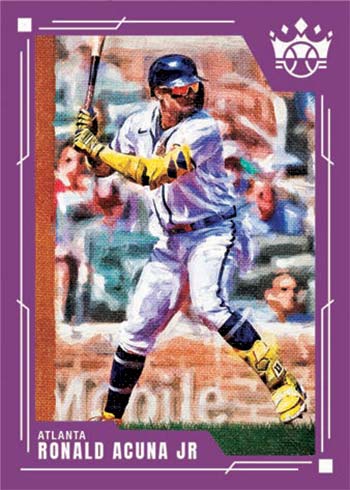 Every 2022 Diamond Kings hobby box has both an autograph and a memorabilia card.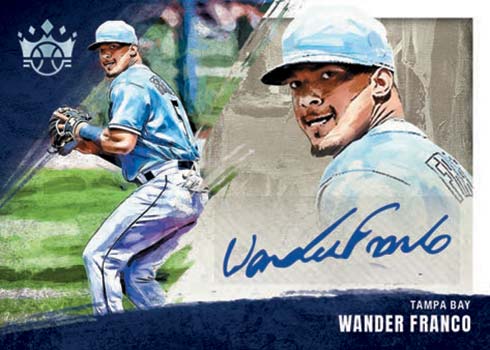 DK Signatures highlight rookie autographs. It's the same with DK Material Signatures, which also have two pieces of memorabilia. Both have multiple levels of parallels.
As far as veteran and retired ink, there's Signature Portraits.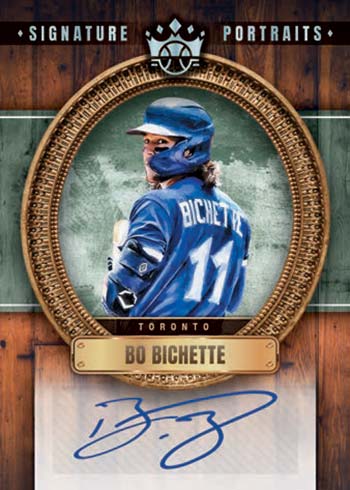 Memorabilia-only insert themes include Portrait Materials, Jersey Kings and Bat Kings.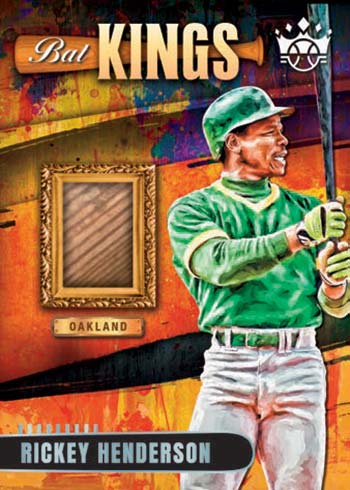 The checklist also includes a variety of other insert sets. Maestros has 20 superstar players, past and present while Elegance puts the spotlight on 10 players who play with grace.
The Art of Hitting has ten all-time greats at the plate.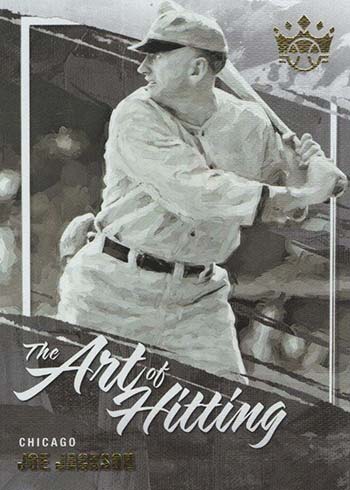 Le Cinque Piu Belle is one of Diamond Kings' toughest insert sets. Although the name has been used in the similar Court Kings brand several times, this marks its baseball debut.
Other short print inserts include the returning Aurora and Blank Slate.
2022 Panini Diamond Kings Baseball cards at a glance:
Cards per pack: Hobby – 8
Packs per box: Hobby – 12
Boxes per case: Hobby – 24
Set size: 200 cards
Release date: May 11, 2022
Shop for 2022 Panini Diamond Kings Baseball boxes on eBay:
What to expect in a hobby box:
Autographs – 1
Memorabilia Cards – 1
Gray Frame Parallels – 2
Plum Frame Parallels – 1
2022 Panini Diamond Kings Baseball Checklist
You can also download a customizable spreadsheet copy of the checklist:
Please note that print runs for cards without serial numbers have not been announced.
Recent Panini Diamond Kings Baseball releases: