2022 Topps Inception Baseball Takes Shape with Modern Designs, Rookie Ink
2022 Topps Inception Baseball is for the collectors who like modern and lively designs. Being a fan of autographs and younger players also helps as they're the dominant portion of the product's checklist.
Walking the line between being high-end and affordable (relatively speaking), seven-card hobby boxes include one autograph or autographed memorabilia card.
2022 Topps Inception Baseball Checklist Overview
The base set is just 100 cards. Rookies and some of MLB's more recent vets are a big part of the focus when you look at who's in it.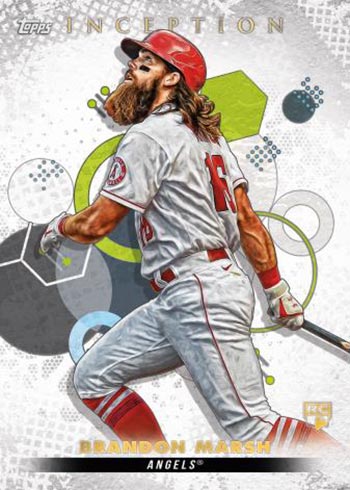 Parallels, which combine to land two per hobby box, include Green, Purple (/150), Magenta (/99), Red (/75), Orange (/50), Blue (/25) and Inception (1/1).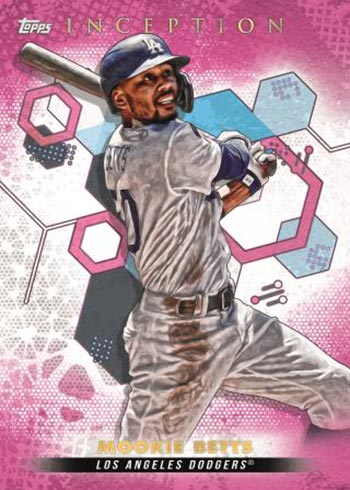 Rookie and Emerging Stars Autographs compliment the main part of the set. According to Topps, signatures for these are all on-card. Green (/125), Magenta (/99), Red (/75), Orange (/50), Blue (/25) and Inception (1/1) versions are also available.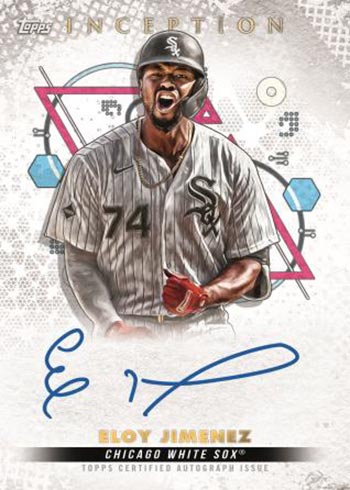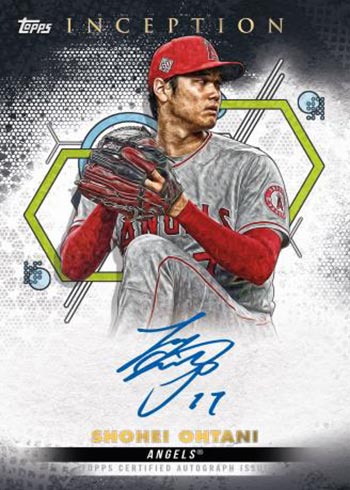 Additional Autographs
Inception Dawn of Greatness Autographs look at top stars and their rookie seasons. This includes the images used on the cards. Signatures for these are also hard-signed.
Silver Signings get their name from the ink color used for the autograph. Parallels switch it up a little with Gold Ink (/25) and Gold Ink Inception (1/1).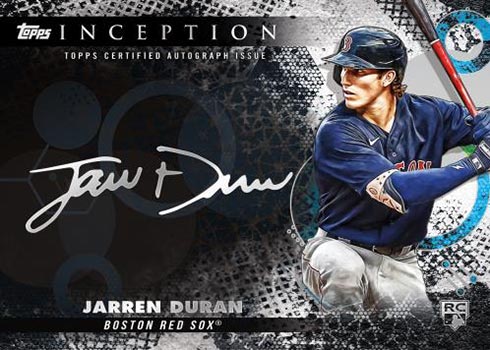 Numbered to 10, Short Print Inception Autographs are some of the rarer cards on the checklist.
Autograph Relics
Autograph Patch cards combine signatures with pieces from player-worn gear. All are numbered including their Green (/99), Magenta (/75), Red (/25), Orange (/10), Blue Button (/6) and Inception Manufacturer Logo (1/1) versions.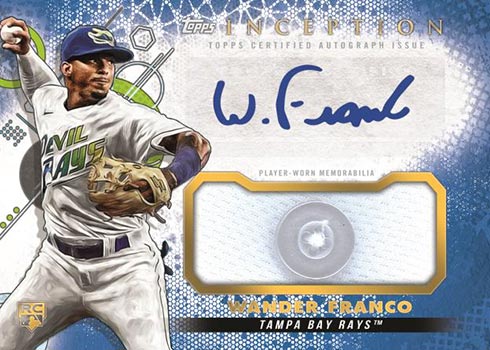 Autograph Jumbo Patch cards land one per case and have an even larger relic piece. Parallels here are Red (/50), Orange (/25), Blue (/10) and Inception Team Logo Patch (1/1).
New for 2022 Topps Inception Baseball are Autograph Batting Glove Relics (/25 or less). The lone parallels for these are one-of-one Inception Logo and Inception Strap.
Autograph Game Sock Relics (/3) return. These have Stance sock pieces inside them.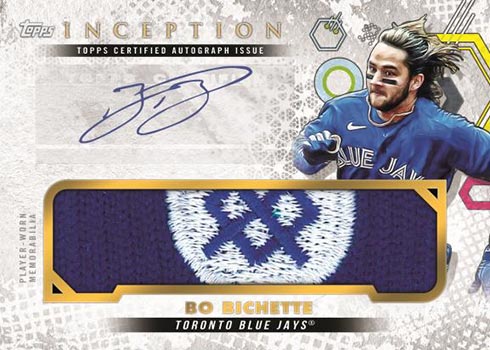 Caps get the spotlight in Autograph Jumbo Hat Patch. These come in three different versions: MLB Logo (/5), New Era Logo (/5), and Team Logo (/5).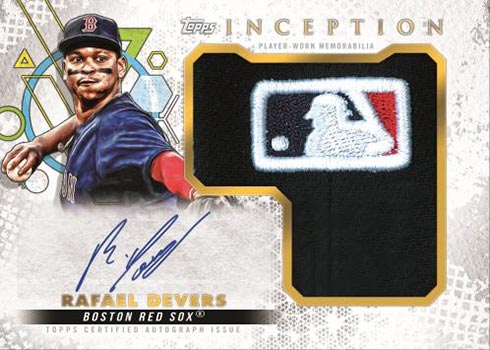 Autograph Team Logo Patch (/2) and Autograph Letter (/2) are both book cards with massive and recognizable swatches. Other book card themes include Autograph Laundry Tag (1/1), MLB Silhouetted Batter Logo Patch (1/1), and Dual Autograph Relic (/3), which have two players.
There's also Gameday Gear Autograph Relic books that open up to showcase pieces patches, socks, ball caps and batting gloves. Base versions have five copies each with additional one-of-one Inception parallels as well.
It is worth noting that Topps Inception is one of the few lines in the company's baseball portfolio to use player-worn memorabilia for most of its relics rather than game-used swatches.
2022 Topps Inception Baseball cards at a glance:
Cards per pack: Hobby – 7
Packs per box: Hobby – 1
Boxes per case: Hobby – 16
Set size: 100 cards
Release date (subject to change): March 16, 2022
What to expect in a hobby box:
Autographs or Autograph Relics – 1 Total
Parallels – 2
Base Cards – 4
Recent Topps Inception Baseball releases:
The full 2022 Topps Inception Baseball checklist and team set lists will be up when they're available, likely shortly before it comes out.