2022 Topps Heritage High Number Baseball Details
2022 Topps Heritage High Number Baseball is both an update and a throwback. On the one hand, it builds off the year's main Heritage release. But, there's still a distinct retro feel as designs and some of the themes touch on 1973 Topps.
2022 Topps Heritage High Number Baseball Checklist Overview
The base set isn't a huge one. It has 225 total cards, the final 25 of which are short prints. Like most any update set, a big part of the set is landing the season's rookies as well as capturing vets on their new teams.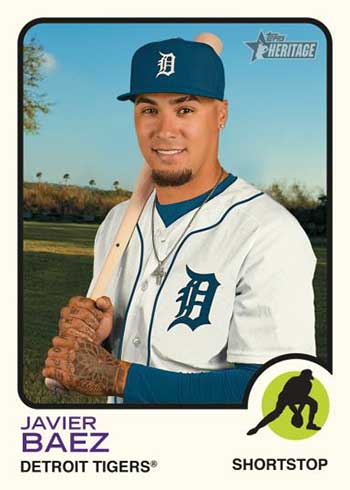 But it can also be seen as a Series 2 of sorts with some star players held back from the earlier release.
Numbering is a continuation as well, picking up at #501, where 2022 Topps Heritage Baseball left off.
Hobby packs include a pair of tough parallels, Black (50 copies each) and Flip Stock (five copies each), which get their name for having the front and back printed on the opposite sides of the sheet. So Flip Stock fronts are rough and dull while backs are a little glossy and more smooth. They're a parallel that's hard to shot and often cause confusion, particularly with such small numbers available to compare them against.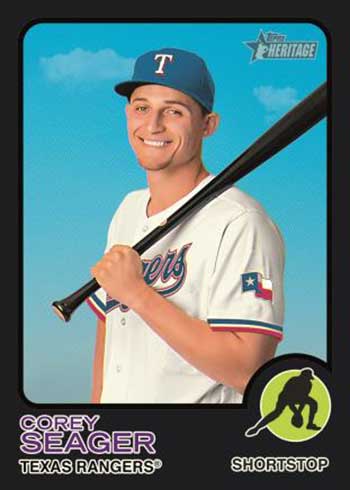 Mini (/100) and Chrome are both partial parallel sets with 50 cards each. Additional Chrome parallels include Refractors (/673), Silver (/373), Black (/73), hobby-only Gold (/5) and Superfractors (1/1). Purple Refractors are randomly inserted in retail and hobby hot boxes.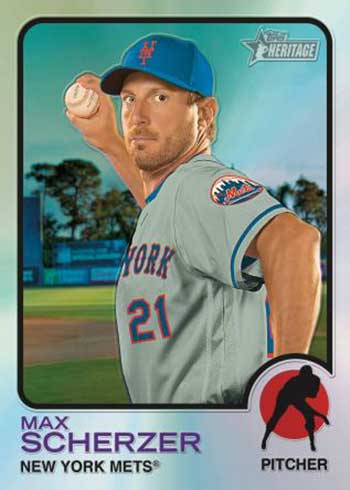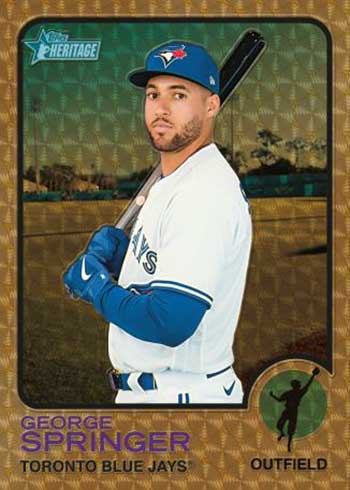 Variations return with several themes. Action Image, and Team Name and Color Swap Variations are both exclusive to hobby packs. Throwback Uniform cards make their return as well.
Autographs and Memorabilia Cards
As far as hits go, the promise of one autograph or memorabilia card carries on with 2022 Topps Heritage High Number Baseball.
Real One Autographs continue to anchor the product's signatures. Base versions have blue ink. There are also Special Edition Red Ink cards that have no more than 73 copies each.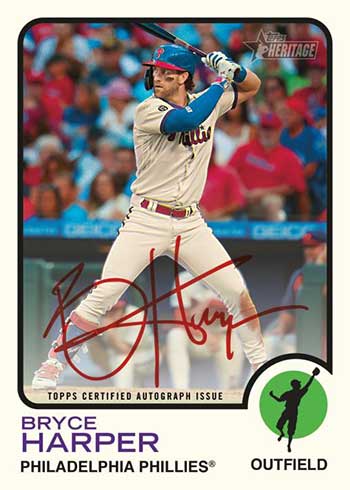 Likewise, Clubhouse Collection is the main source of memorabilia cards. Standard cards have Gold (/99) and Patch (1/1) parallels.
There are also Clubhouse Collection Dual (/73), Triple (/25) and Quad (/10) cards that have multiple players. These also have one-of-one Patch parallels.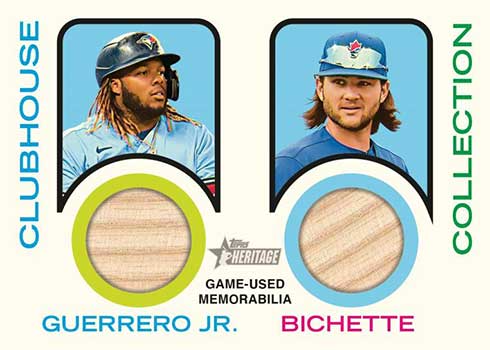 Clubhouse Collection Autograph Relics (/25 or less) keep with the on-card theme. So do Dual Clubhouse Collection Autograph Relics (/10 or less).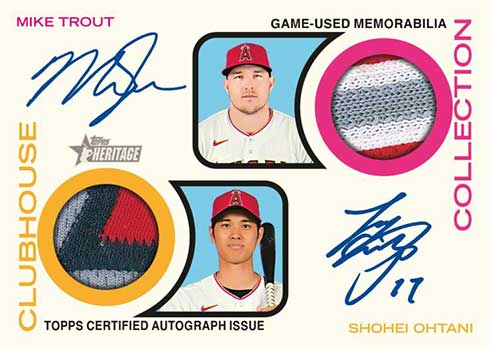 Like 2022 Topps Heritage Baseball, a small number of one-of-one cut signature cards are also on the checklist. Subjects are a mix of baseball legends and celebrities who were making headlines in 1973.
Inserts
Nolan Ryan is the subject of his own insert set in 2022 Topps Heritage High Number. All Aboard! charts some of the biggest moments in The Ryan Expresses' illustrious MLB run. In addition to the standard inserts, there are All Aboard! Relics (/25), Autographs (/5) and Autograph Relics (/5).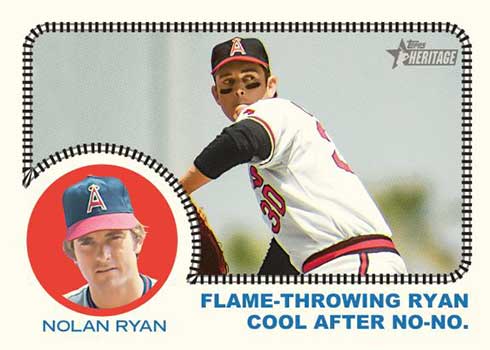 1973 MLB All-Star Game Highlights travels back to showcase both the game and its players. Autograph versions come numbered to 99.
Bridging 1973 and 2022, Now and Then cards have a retired star paired up with a current player with similar numbers.
Other insert sets include Rookie Performers, Award Winners and multi-player Combo Cards.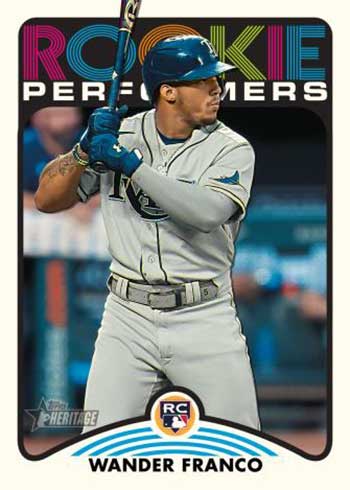 Box Loaders
Hobby boxes also include one exclusive box loader, which are available in three different types.
1973 Topps Oversized are simply jumbo versions of select base cards.
1973 Baseball Pin-Ups use the original design only with today's players.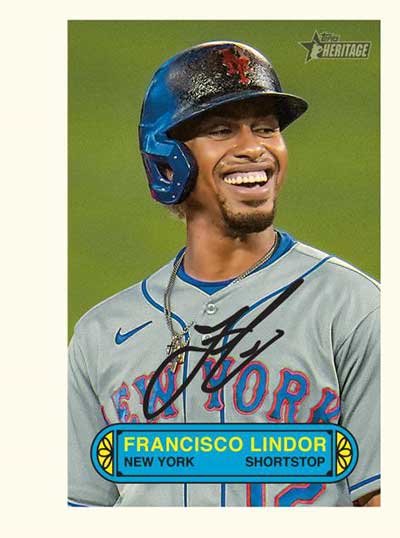 Finally, there are 1973 Topps Originals, stamped buybacks of vintage cards.
2022 Topps Heritage High Number Baseball cards at a glance:
Cards per pack: Hobby – 9
Packs per box: Hobby – 24
Boxes per case: Hobby – 12
Set size: 225 cards
Release date (subject to change): August 10, 2022
What to expect in a hobby box:
Autographs or Memorabilia Cards – 1
Box Loaders – 1
Recent Topps Heritage High Number Baseball sets:
The full 2022 Topps Heritage High Number Baseball checklist and team set lists will be up as soon as they're available, likely shortly before the set comes out.