At the National: Sam Snead items, Lou Gehrig hat and Christy Mathewson card highlight Heritage auction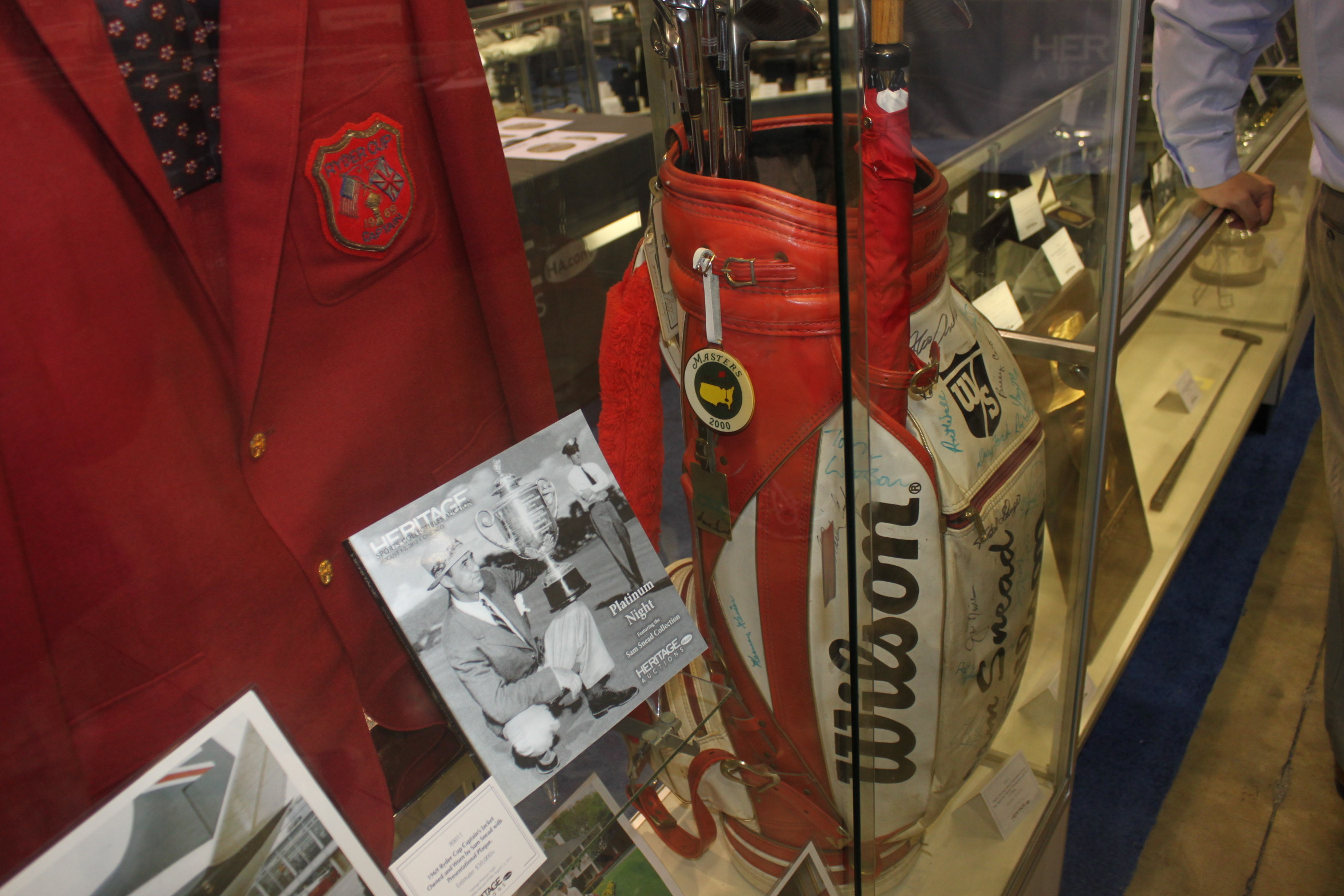 By Dan Good and Susan Lulgjuraj
A collection of items from Sam Snead's golfing career sold for $1.1 million (including premiums) Thursday, the centerpiece of Heritage's "Platinum Night" auction. Other high-profile items included Babe Ruth and Lou Gehrig memorabilia and a rare Christy Mathewson baseball card.
The live auction was held at Muvico Rosemont 18, a vintage theater located near the National Sports Collectors Convention site in Rosemont, Ill. Online and mail-in bidders also participated, and total sales topped $4.2 million.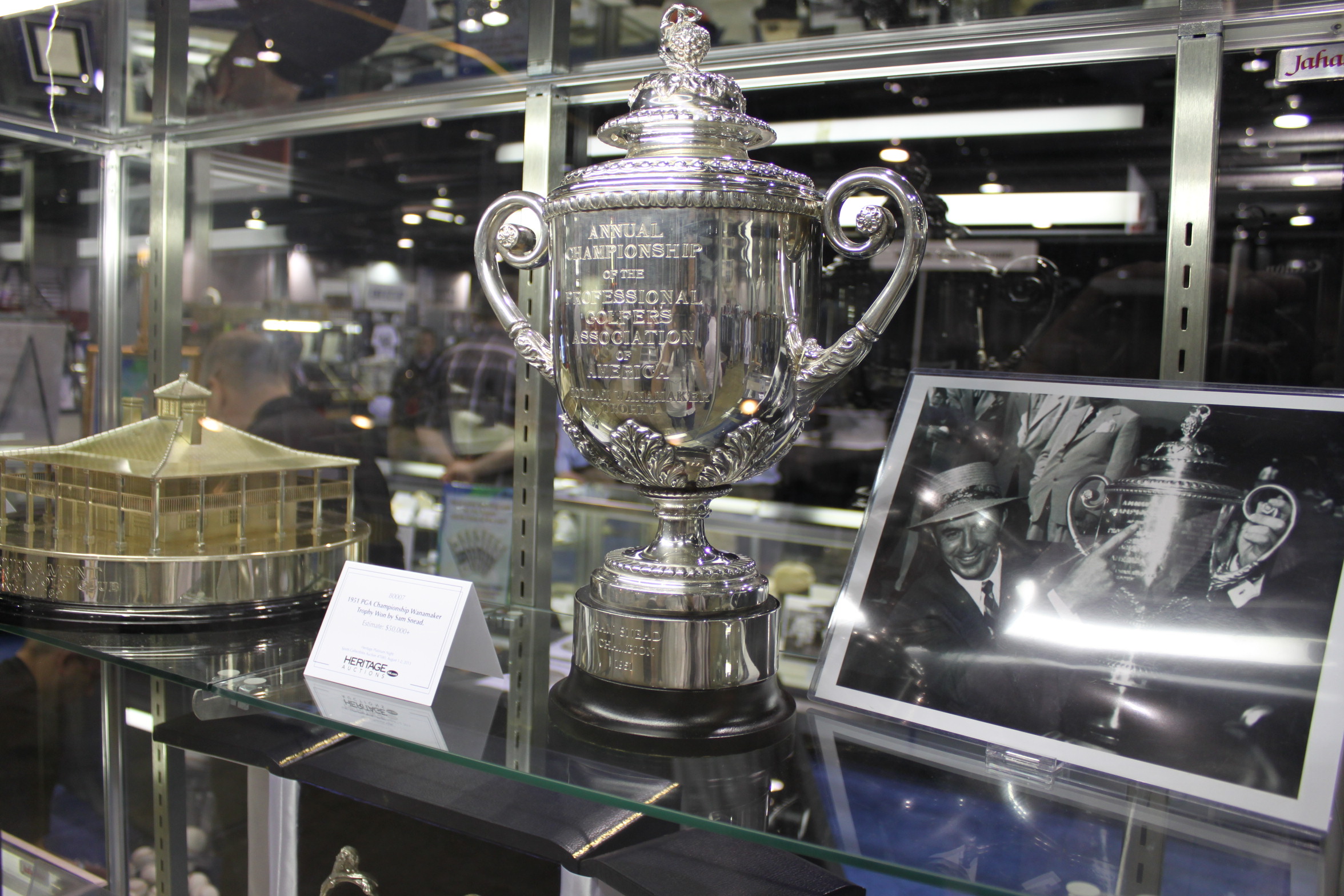 The first 14 items were devoted to Snead. Trophies. Medals. A golf bag signed by Masters champions. The memorabilia represents one of the finest golf collections to ever reach the auction block.
"Slammin' Sammy" Snead won more PGA tournaments than any other golfer – 82. He was famous for his "perfect" swing. In a video shown at the start of the auction, his son Jack said he "swung with the rhythm of waltz music."
Snead's items set an early pace for the auction. The most valuable item was Snead's silver claret jug from the 1946 British Open, which fetched $262,900. Three other Snead items passed the $100,000 mark – the 1951 PGA Championship Wanamaker Trophy ($119,500), 1954 Masters trophy ($191,200), and 1959 Ryder Cup trophy (179,250).
A hat worn by baseball legend Lou Gehrig in the early 1930s sold for $239,000, topping the prices for two Babe Ruth game-worn hats ($155,350 and $143,400).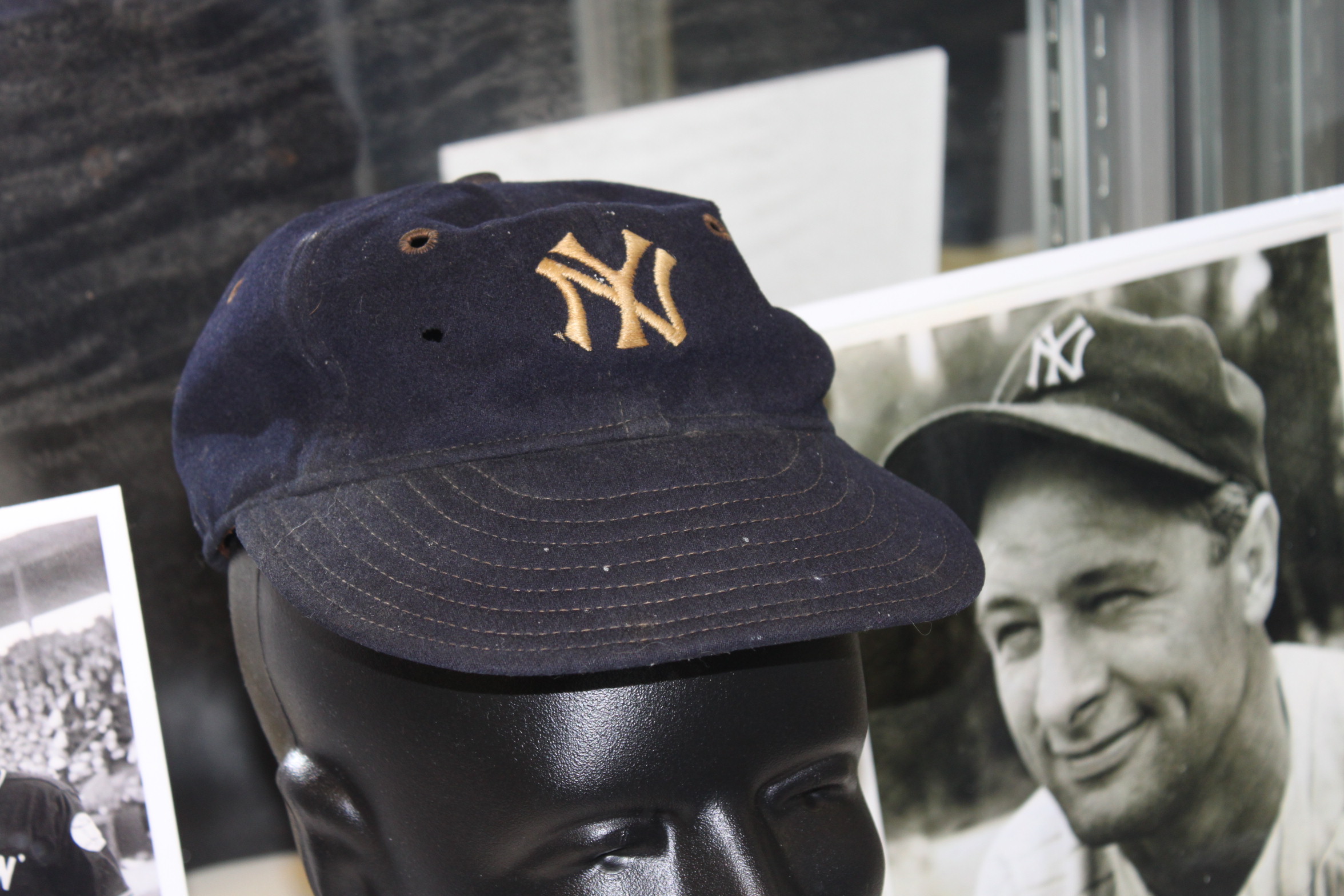 The most obscure item of the night? The souvenir-sized bat held by Eddie Gaedel, the shortest man to ever play in a Major League game. Gaedel stood 3'7″ when he suited up for the St. Louis Browns, a stunt devised by eccentric owner Bill Veeck.
Gaedel entered a game on Aug. 19, 1951, walking in his only plate appearance. The 18-inch Sisler-Hummel bat from the stunt realized $44,812.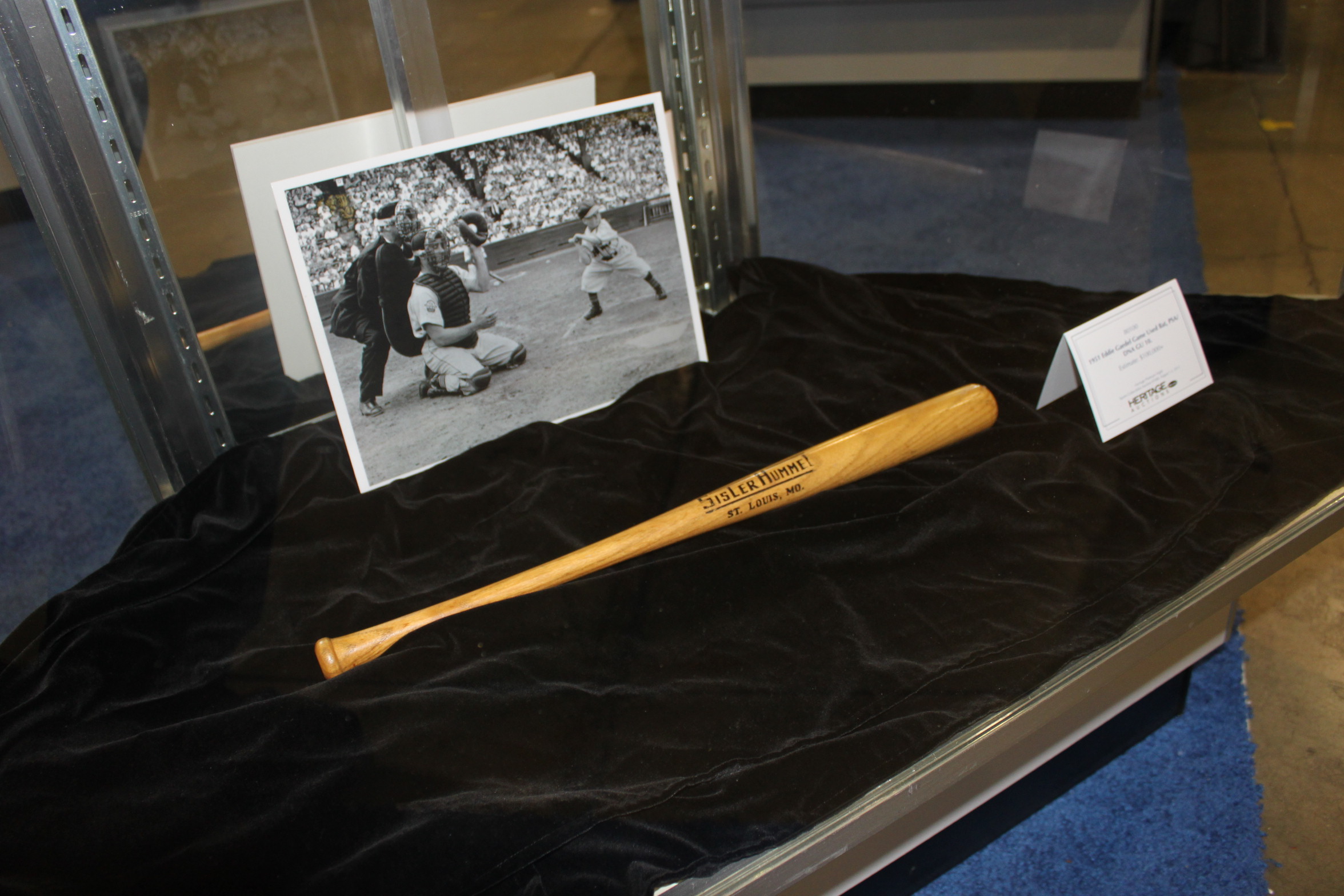 Another interesting item was Michael Jeffrey Jordan's birth certificate, which fetched $26,000. Jordan was born at 1:40 a.m. on Feb. 17, 1963 after 14 hours of labor. Years later, he would develop a supplemental, figurative nickname – "air," the tongue-wagging, high-flying Chicago Bulls legend.
The greatest cardboard highlight involved a rare 1912 E300 Plow's Candy Christy Mathewson card graded PSA 8, which sold for $113,525 (including premiums). E300 is one of the rarest card sets ever created, with the set largely unknown until the 1960s. Experts still debate the size of the checklist.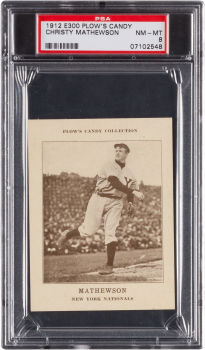 Only 122 cards from the set have ever been graded by PSA or SGC. Add Mathewson's star power – an inaugural Hall of Famer with 383 career wins – and the card's near-mint condition, and you have all the makings of an iconic card.
Extended bidding for additional sports items continues Friday.
Heritage will auction further Snead items in November. A collection for baseball legend Stan Musial's memorabilia is also forthcoming, officials said.