Over the course of nearly 20 year, Bowman Chrome autographs have become some of the most popular baseball cards in the entire hobby. This is particularly true in the last decade or so as the art of prospecting — and the ups and downs that come with it — has really taken off.
Although Rookie Cards are still a big part of the hobby, a player's first Bowman Chrome autograph is often times bigger today. More often then not, they come out years before a player makes it to the bigs. However, Bowman Chrome autographs come with MLB marks and uniforms.
Further fuelling the chase today are Refractor parallels that not only add an even shinier background but come in smaller numbers. Any part of the rainbow is coveted but one-of-one Bowman Chrome Superfractor autographs are the kings of the modern baseball card world.
A Brief History of Bowman Chrome Autographs
Bowman Chrome autographs made their baseball debut in 2001. That year, 20 Rookie Cards on the 2001 Bowman Chrome checklist came not only limited to 500 copies but with a signature as well. The vast majority of those players never panned out but one did, Albert Pujols.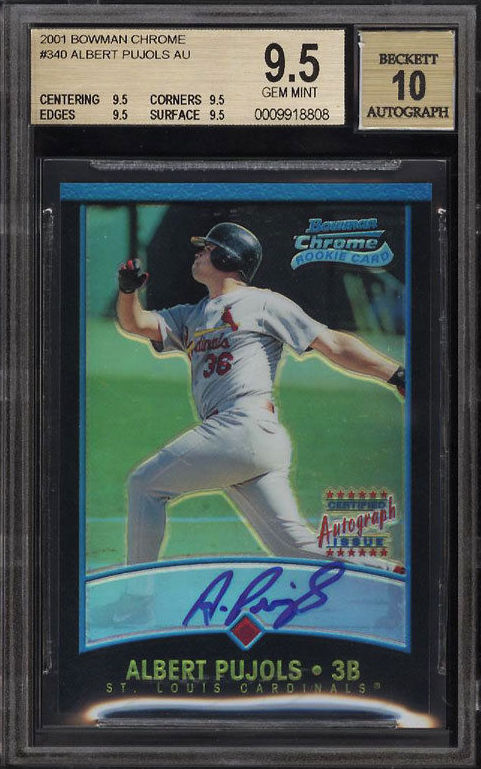 For the better part of a decade, the Pujols was the crown jewel of Bowman Chrome autographs. It still is today, although there's a holy grail that's also part of that list.
In the early years, Bowman Chrome autographs were part of the base set. That meant RC status for players like Felix Hernandez, Joe Mauer, David Wright and Justin Verlander.
Things changed in 2006 when the MLBPA and MLB changed how prospects could be included in sets. In order to appear in a main base set, and thus get an official Rookie Card, they had to appear in the majors. That didn't stop companies from making cards of players before this time. But now, they were inserts by traditional definitions, numbered separately from a main set. This marked a shift for Bowman Chrome autographs, but as the hobby has continued to evolve, the lack of an RC tag hasn't hampered them.
Currently, Bowman Chrome autographs are found in three similar but separate releases each year. Bowman Baseball comes out in the spring, not long after the start of the MLB season. Bowman Chrome is a fall release. Finally, Bowman Draft captures a lot of the players taken in June's MLB Draft.
Although it's the prospects that get most of the attention, over the last few years, Topps has used Chrome Rookie Autographs to help fill out checklists as well. Generally, these aren't as valuable as their earlier prospect counterparts, but for big-name players, they can still be worth a significant amount.
Peaks and Valleys
A lot of speculation surrounds recent Bowman Chrome signatures. As a prospect tears up the minors, these are some of their first cards to get hot. Blue chip prospects can fetch huge amounts, often hundreds of dollars, before they even get a taste of MLB action. For non-prospectors, it might not make a lot of sense.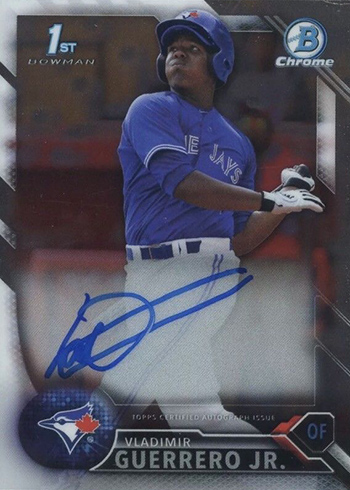 Much of the values is based on what could be. If reality doesn't hit those expectations, prices eventually drop. This is most often the case. Even if a player turns out to be good, prices frequently drop if they're not great. For every Mike Trout and Albert Pujols, there are probably 20 (or more) Mark Appels and Jurickson Profars. Quite often, values peak in the immediate lead up to a player's MLB debut.
Once they get there, they need to prove they're worth they hype.
Prospecting with Bowman Chrome autographs can be high stakes. Yes, cards can take huge upswings in a hurry. But if you're not equally observant or time things just right, a major downshift could be right around the corner.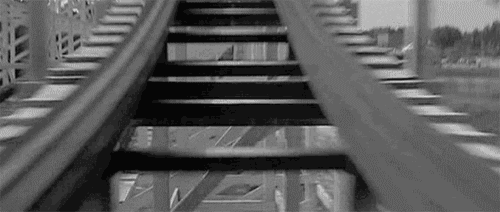 That idea of expectation is also why so many young players are so valuable versus similar cards of proven major leaguers. Even perennial All-Stars and potential Hall of Famers experience drops at the same time a 19-year-old in Double-A soars.
50 Most Valuable Bowman Chrome Baseball Autographs, 2001-2018
The list of Bowman Chrome baseball autographs is impressive. Here's a countdown of the 50 most valuable released between their debut in 2001 and 2018. This list focuses on base versions of MLB cards. Refractors, buybacks and USA Baseball cards are not included.
Rankings are based primarily on the Beckett Baseball Card Database and Price Guide.
Updated: April, 2019
---
---
---
---
---
---
---
---
---
---
---
---
---
---
---
---
---
---
---
---
---
---
---
---
---
---
---
---
---
---
---
---
---
---
---
---
---
---
---
---
---
---
---
---
---
---
---
---
---
---