2018 Topps Countdown to Solo: A Star Wars Story trading cards is an online, on-demand set offering some early images from the spinoff film.
A new card is available every weekday (Monday to Friday) on the Topps website in the weeks leading up to the film's release. When all is done, the checklist encompasses 25 total cards.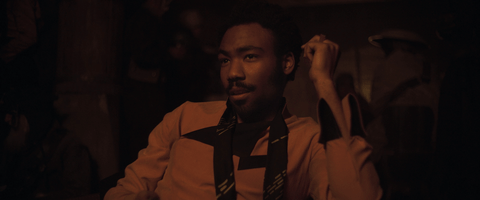 Individual 2018 Topps Countdown to Solo cards are available online for just 24 hours each. The cost? $9.99 for a single card, $29.99 for five, $49.99 for ten, and $79.99 for 20. For the bulk discounts, they only apply to orders of the same card.
These come with a print-on-demand format meaning the number of cards ordered is how many are ultimately produced. Topps announces print runs after a card sells out.
This set is separate from the main 2018 Topps Solo: A Star Wars Story set that comes out in May.
2018 Topps Countdown to Solo: A Star Wars Story Checklist
New cards will be added until the set is complete. Confirmed print runs are noted.
Comments? Questions? Contact Ryan Cracknell on Twitter @tradercracks or by email.