2018 Topps GPK/Wacky Packages Not-Scars Spoof Oscar Nominees
2018 Topps GPK/Wacky Packages Not-Scars take a look at some of the year's Academy Award winners and nominees.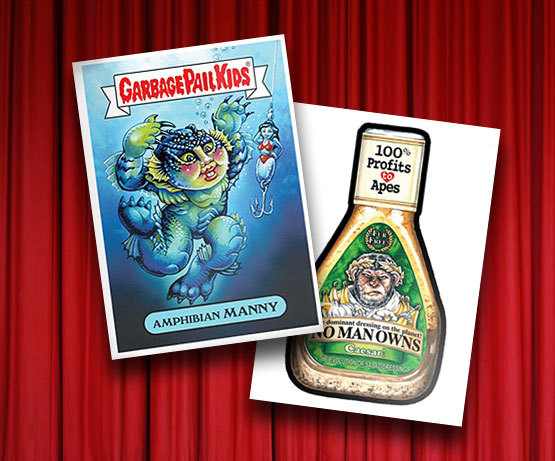 It's another online-only mini set that arrives with limited time availability and an open-ended production run that's based on what's sold.
The checklist has a total of eight cards. It starts with three pairs of Garbage Pail Kids that make light of Best Picture winner The Shape of Water, Best Actor winner Gary Oldman (Darkest Hour) and perennial Best Actress nominee Meryl Streep (The Post).
Two Wacky Packages complete the set. One mashes up Newman's Own salad dress with War for the Planet of the Apes. The other takes aim at the Tonya Harding bio-pic, I, Tonya.
2018 Topps GPK/Wacky Packages Not-Scars are available on the Topps website for one week from March 5-12 at a cost of $34.99 per set. The production run is limited to those that are ordered.
2018 Topps GPK/Wacky Packages Not-Scars at a glance:
Set size: 8 cards
Print Run: TBA
Release date: March 5, 2018
2018 GPK/Wacky Packages Not-Scars Checklist
1a Amphibian MANNY
1b The SHANE of Water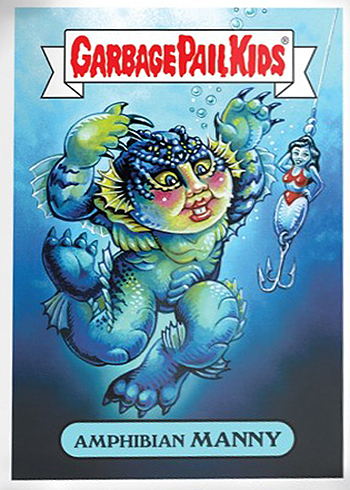 2a Periled MERYL
2b Stuck STREEP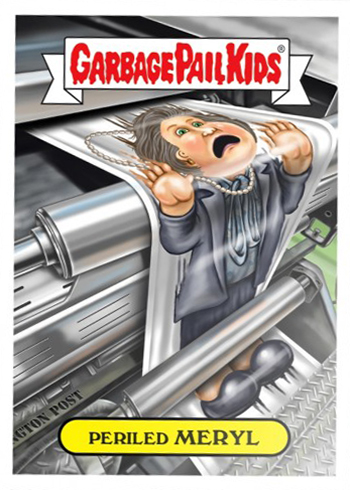 3a Wacky WINSTON
3b Goofy GARY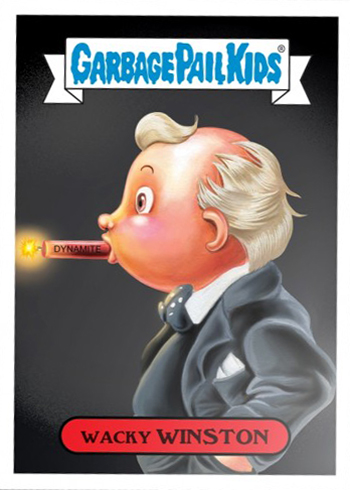 4 No Man's Own Caesar!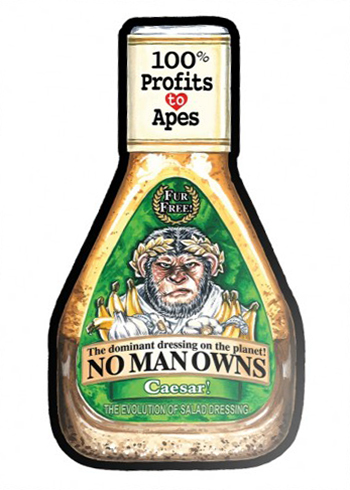 5 Tonya to Go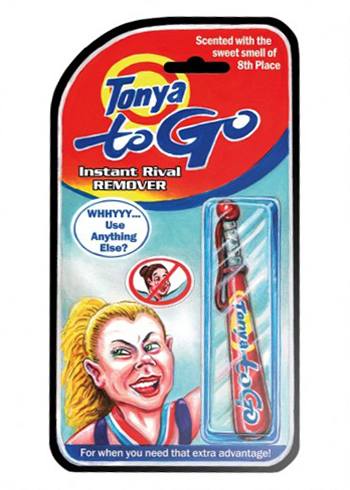 Comments? Questions? Contact Ryan Cracknell on Twitter @tradercracks or by email.