2018 Upper Deck Ant-Man and the Wasp Trading Cards Checklist and Details
When you click on links to various merchants on this site, like eBay, and make a purchase, this can result in this site earning a commission.
2018 Upper Deck Ant-Man and the Wasp trading cards carry out a similar team-up theme that's found in the film. The checklist pairs traditional elements with modern ones. Regular-sized cards are teamed with mini cards.
Hobby boxes promise a pair of memorabilia cards and an exclusive Wasp Wing insert. Other premium cards like autographs and sketch cards are also possible.
2018 Upper Deck Ant-Man and the Wasp Overview
The 2018 Upper Deck Ant-Man and the Wasp base set has 100 cards. These recap key events and story points. All base cards are shrunken down for a Mini parallel. On top of that, 50 high number cards are available only in the smaller format. Mini card parallels and high series cards combine to land one per pack.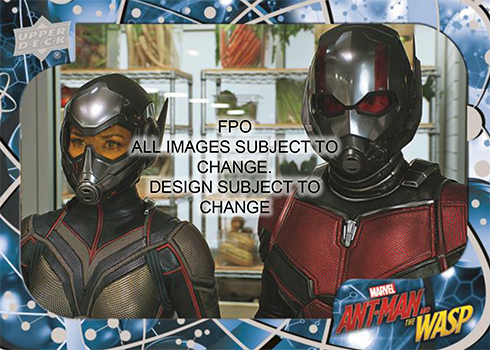 Memorabilia cards use costume pieces from the film's production. These come in a variety of forms, some with multiple swatches.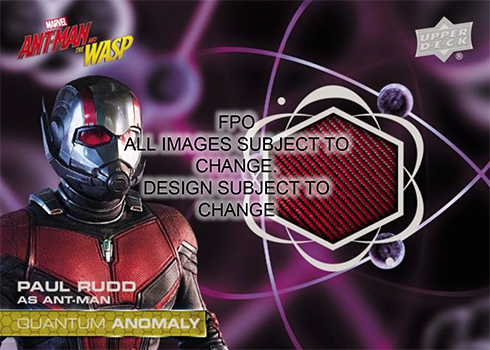 Autographs average out to approximately every fourth box. That means collectors can expect four of them in every 16-box case.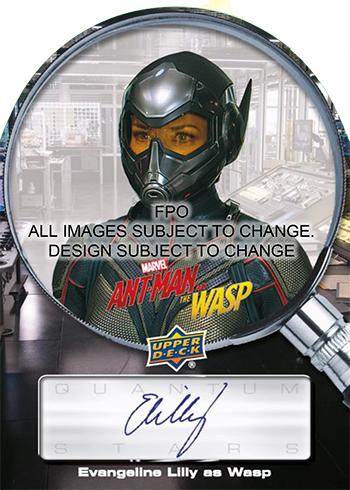 Besides traditional single-signature cards, autographed memorabilia, mini card autographs and multi-signed cards can also be found.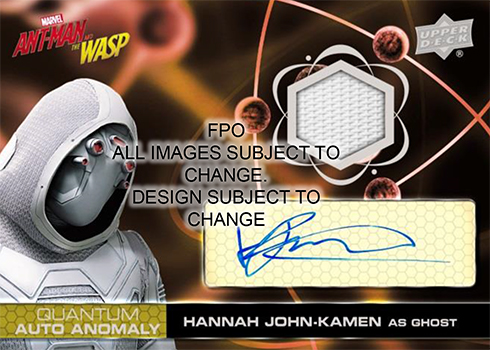 Sketch cards also average about four per hobby case.
Other inserts look at different themes. Wasp Wing cards, which are only in hobby packs, use a die-cut design to explore Evangeline Lilly's character. Other inserts include Tiny Tech, Behind the Scenes and X-Con Background Check.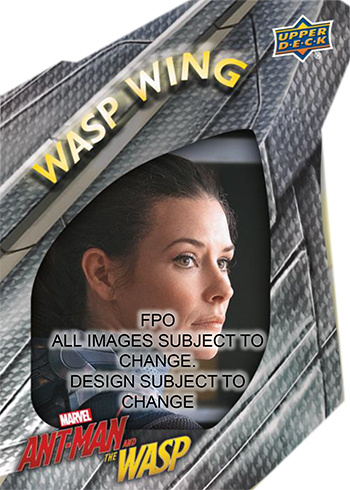 2018 Upper Deck Ant-Man and the Wasp at a glance:
Cards per pack: 5
Packs per box: 15
Boxes per case: 16
Set size: 100 cards (150 including High Series Mini cards)
Release date: November 28, 2018
What to expect in a hobby box:
• Memorabilia Cards – 2
• Wasp Wing Inserts – 1
• Additional Inserts – 12
• Mini Cards – 15
2018 Upper Deck Ant-Man and the Wasp Checklist
Base
Autographs
Memorabilia
Inserts
Sketch Cards