2018 Upper Deck Avengers: Infinity War Checklist and Trading Card Details
2018 Upper Deck Avengers: Infinity War trading cards recap one of the biggest films of all-time, both at the box office and in scope. It's a modern release where inserts and premium cards are focal points, so it's not going to be a snap to put together.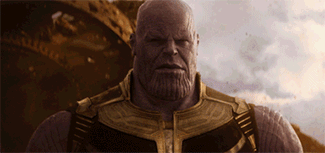 But it does offer a lot of variety as far as card types go. And that includes autographs.
2018 Upper Deck Avengers: Infinity War Overview
The base set has a total of 90 cards that go beyond the usual cardboard. Divided into three different tiers of rarity, stocks include some cards using acetate and others with foilboard. According to Upper Deck, Behind the Scenes variant versions are tough pulls.
At the box level, each comes with one premium-style insert. These are either autographs, sketch cards and film cel cards. Boxes also have a Strip Mined Metal card.
On the autograph front, single signature cards are the most common. However, there are dual actor autographs randomly inserted as well. The list of signers has some major names including Chris Evans (Captain America) and Chris Hemsworth (Thor). Among the actors getting their first autograph cards in the set are Tom Holland (Spider-Man), Josh Brolin (Thanos) and Elizabeth Olson (Scarlet Witch).
Going with the central theme of the movie and Thanos' search for the gems are Infinity Stone inserts. Regular versions fall two per box. Parallels come with stones and are one per eight-box inner case.
Road to War inserts recap the events surrounding the film.
2018 Upper Deck Avengers: Infinity War trading cards at a glance:
Cards per pack: 3
Packs per box: 9
Boxes per case: 16 (two 8-box inner cases)
Set size: 90 cards
Release date: October, 2018
What to expect in a hobby box:
• Autographs, Sketch Cards or Film Cel Cards – 1 (possibly 2)
• Metal Cards – 1
• Infinity Stone Inserts – 2
2018 Upper Deck Avengers: Infinity War Checklist
Base
Autographs
Inserts
Sketch Cards