Topps Star Wars Authentics Funko Pop Trading Cards Combine Three Collecting Worlds
It has finally happened. Official Funko Pop! trading cards exist. However, the first ones aren't exactly traditional in their distribution. They're also extremely rare. And you need to buy a high-profile Star Wars autograph to get one. Welcome to the debut of Topps Star Wars Authentics Funko Pop trading cards.
The initial offerings both feature Kylo Ren, or rather cards of two different Kylo Ren Funko Pop figures. One has him in his mask, the other sans mask and with those trademark round black eyes. The design should have a sense of familiarity to it, at least for trading card collectors. It's based on the set of cards that started it all, 1977 Topps Star Wars and its blue starfield borders.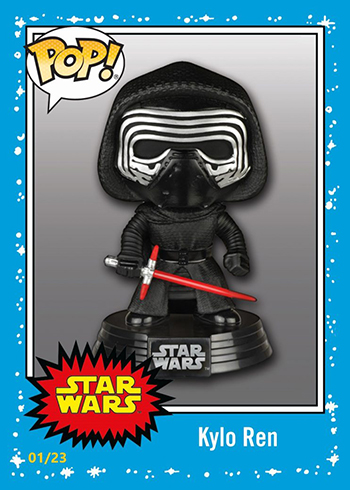 Both of the Topps Star Wars Authentics Funko Pop Kylo Ren trading cards come numbered to 23 and 25 respectively.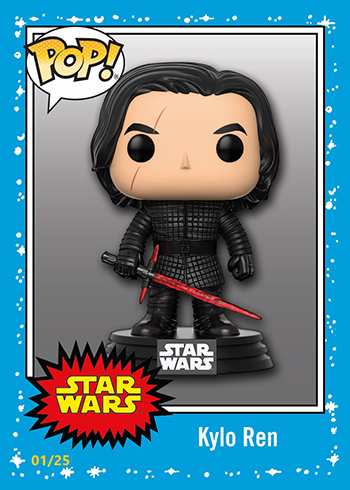 But you can't buy the cards on their own. They're a bonus for buying a matching Kylo Ren Funko Pop figure signed by Adam Driver. Like the cards, both masked and unmasked figures are available. The vast majority of Star Wars Authentics autographs are photos so these mark another branching out of sorts.
Figures are signed on the box in red ink. The masked version has 23 copies for both the card and signed figured. The unmasked version has 25. Both versions cost $329.99 each through the Star Wars Authentics website.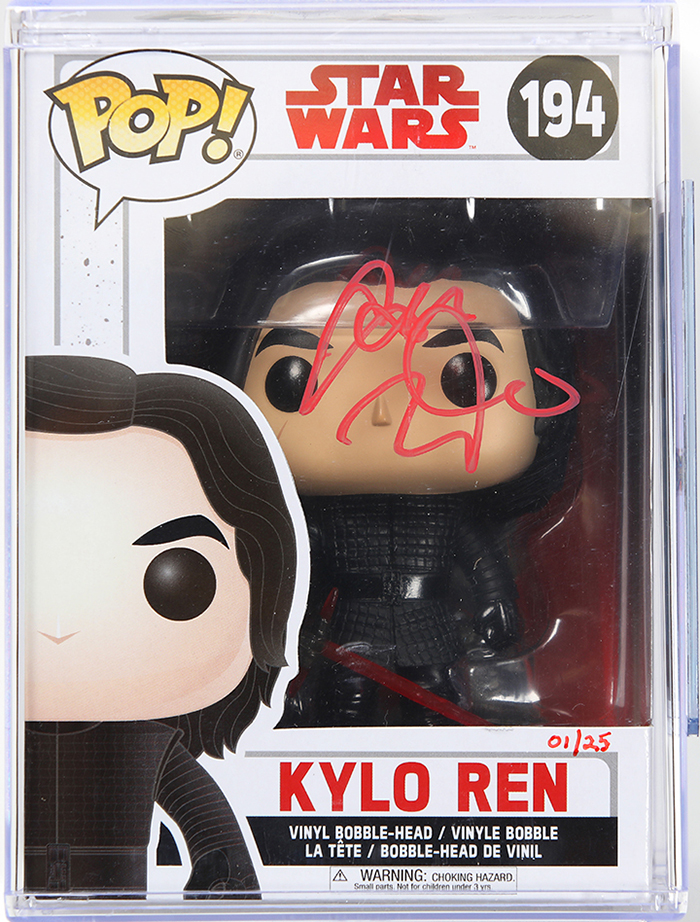 Topps Star Wars Authentics Funko Pop Checklist
Kylo Ren – Masked /23
Kylo Ren – Unmasked /25