2018 Cryptozoic Rick and Morty Season 1 Cards Checklist, Details
It's happening. 2018 Cryptozoic Rick and Morty Season 1 trading cards bring the record-breaking show to the hobby. Yes, Cryptozoic has been doing digital Rick and Morty trading cards on the Quidd app for a while now, but this time things get physical.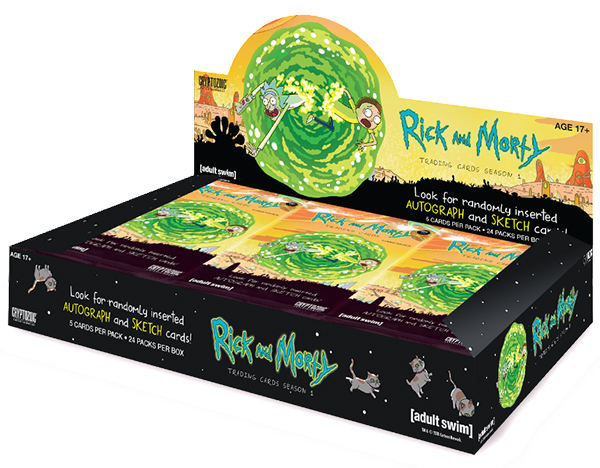 With lots to draw from, the product takes an eclectic approach with both card types and themes. That includes at least one sketch card per hobby box.
2018 Cryptozoic Rick and Morty Season 1 Base Set
At just 45 cards, the 2018 Cryptozoic Rick and Morty Season 1 base set isn't very big. But with just 11 episodes to draw from, each not much longer than 20 minutes, it's understandable. Plus, there are inserts to take deeper dives into specific elements.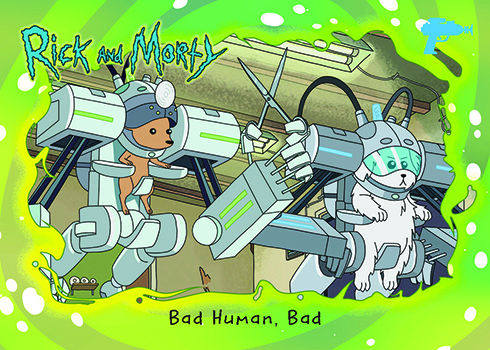 Parallels come with added foil. There are also one-of-one Printing Plates.
Autographs and Sketch Cards
Sketch cards and autographs are the premium insert draws. Sketch cards, which come with original art, are 1:16 packs. With 24 packs per hobby box, that means many will have a second, but it's not a guarantee.
Autographs come with signatures from the show's voice actors. They're included every other hobby box. Individual 2018 Cryptozoic Rick and Morty Season 1 autographs are done in low numbers, although signers all have several different cards.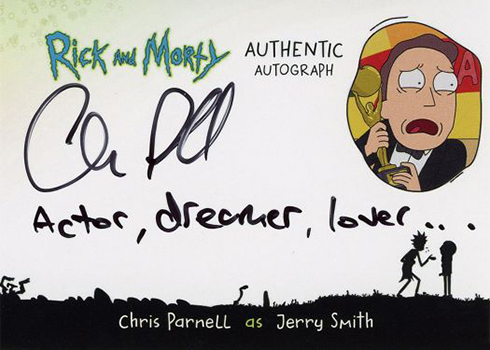 Additional Inserts
A separate lineup of Character inserts is also included in the product.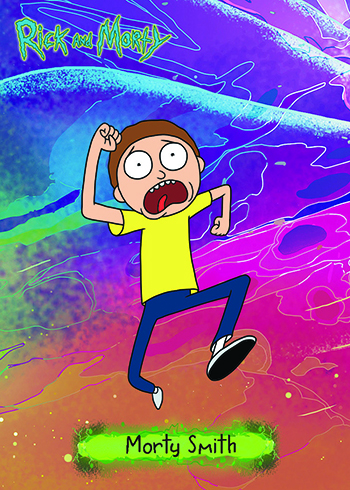 2018 Cryptozoic Rick and Morty Season 1 trading cards have a couple of episode-specific insert sets. One takes collectors to Anatomy Park. Rixty Minutes takes a look a shows from across parallel universes.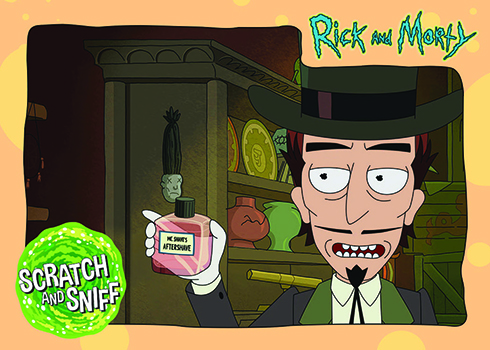 For most Cryptozoic sets, this would mark the end of the checklist. But Rick and Morty Season 1 keeps going with more inserts.
Many of these add an interactive element that offers something a little more for people who might be diehard Rick and Morty fans but not necessarily card collectors. These include Standees, Temporary Tattoos, Stickers, and Scratch and Sniff cards.
A binder for the set is available separately. It comes with three stickers that aren't available in packs.
Retail Odds and Exclusives
Cryptozoic has Rick and Morty Season 1 trading cards at both hobby and retail. But there's a big difference in the odds when it comes to autographs and sketch cards. Both are 1:500 retail packs versus the much easier numbers at hobby.
Retail packs found at Hot Topic, Ikon Collectables and Box Lunch do have some exclusive cards, though, not available in hobby packs. These come in the form of high numbers in a handful of the regular inserts.
Additional exclusives are available at conventions. Going beyond promo cards, many of these exclusives could be seen as part of the full checklist. Like the retail exclusives, several expand upon existing inserts — including four autographs not found in packs.
The first Rick and Morty trading card was a promo card released at the 67th Philly Non-Sports Show in October, 2017.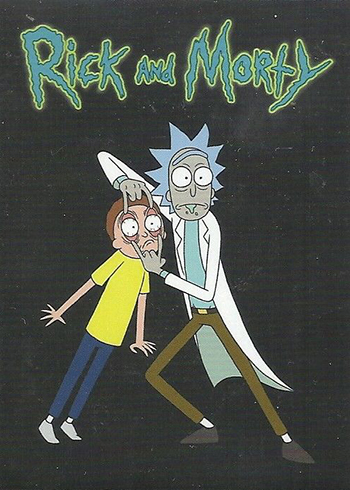 2018 Cryptozoic Rick and Morty Season 1 trading cards at a glance:
Cards per pack: 5
Packs per box: 24
Boxes per case: 12
Set size: 45 cards
Release date: June 27, 2018
What to expect in a hobby box:
Sketch Cards – 1
Anatomy Park – 8
Characters – 4
Rixty Minutes – 4
Scratch and Sniff – 2
Standees – 2
Stickers – 2
Temporary Tattoos – 1
Laser Gun Deco Foil Parallels – 3
Silver Foil Board Parallels – 8
2018 Cryptozoic Rick and Morty Season 1 Checklist
Base
Autographs
Inserts
Sketch Cards
Promo Cards
Comments? Questions? Contact Ryan Cracknell on Twitter @tradercracks or by email.