2018 Topps On Demand Royal Wedding
Cards are common at weddings. However, they normally say 'Hallmark' on the back and are given to the bride and groom. 2018 Topps On Demand Royal Wedding are wedding cards done different. It's a set of trading cards highlighting the marriage between Prince Harry and Meghan Markle.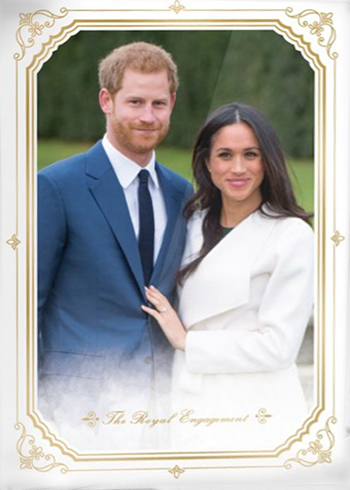 Sold through the company's website, 2018 Topps On Demand Royal Wedding was available for two weeks ending Wednesday, May 30.
The checklist features 20 cards at a cost of $19.99 per set. The print run is limited to the number ordered during the two-week sales window. In this case, 1,134 sets.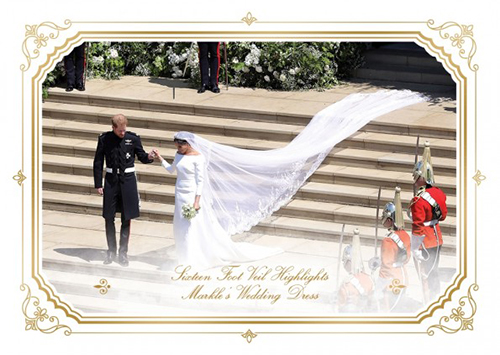 Although most Topps On Demand sets come with some form of inserts and parallels, this one is keeping things simple. It's just the base set and nothing more.
A full checklist hasn't been released, however Topps is promising that cards highlight both the May 19 wedding and the celebrations surrounding it.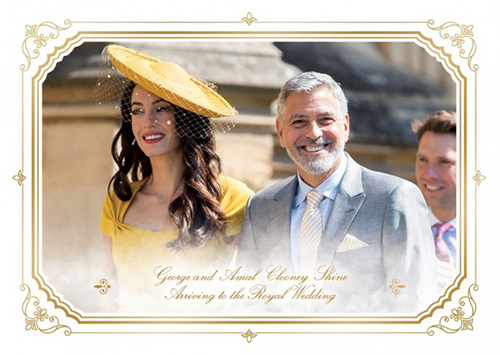 This isn't the first time Topps has done a commemorative set for a royal wedding. In 2011, they made a box set when Prince Harry married Kate Middleton. QVC was the main audience for the 100-card release.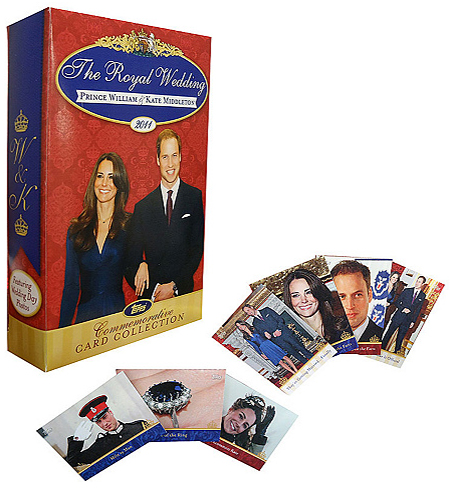 They also included the couple in 2011 Topps Allen & Ginter and 2011 Topps Gypsy Queen.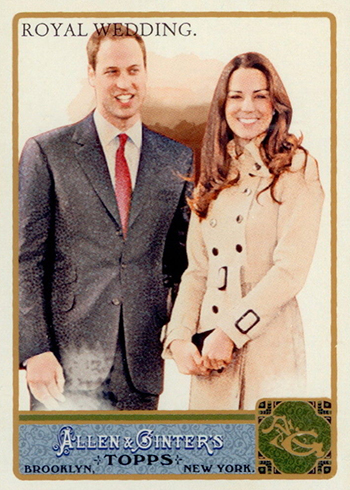 As for this latest royal wedding, the bride does have a certified signature on the market. 2012 Cryptozoic Fringe Seasons 1 and 2 has a Meghan Markle autograph on its checklist. Given the English monarchy's general view on autographs, it's unlikely she'll have another one.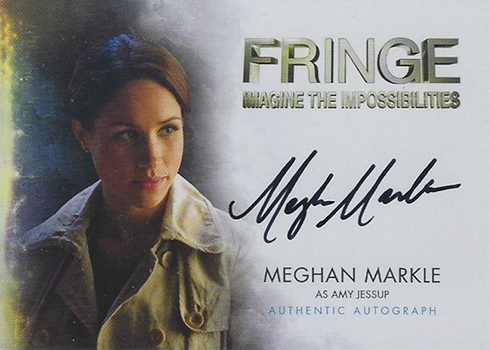 2018 Topps On Demand Royal Wedding Checklist
Print Run: 1,134 sets
20 cards.
1 Prince Harry and Meghan Markle Embrace for Their First Kiss
2 Meghan Markle Escorted by Prince Charles at St. George's Chapel Windsor
3 Walking Down the Asile at St. George's Chapel Windsor
4 Meghan Markle Looks Upon Her Prince at St. George's Chapel Windsor
5 The Most Rev Bishop Michael Curry Captivates the Crowd
6 First Appearance as Husband and Wife
7 Crowds Gather to Celebrate Royal Wedding at Windsor Castle
8 Prince Harry Walks to St. George's Chapel Windsor
9 Meghan Markle Waves to the Crowd Around Windsor
10 Queen Elizabeth II at the Royal Wedding of Her Grandson
11 Prince Harry and the Duke of Cambridge Walk to St. George's Chapel Windsor
12 Pippa Middleton and James Matthews Arrive to the Royal Wedding
13 Sixteen Foot Veil Highlights Markle's Wedding Dress
14 Doria Ragland, Prince Charles & Camilla Leave St. George's Chapel Windsor
15 Newlyweds Embrace on Carriage Procession
16 Prince Harry & Meghan Markle Celebrate Their Royal Engagement
17 Elton John Attends and Performs at Royal Wedding
18 David and Victor Beckham Celebrate the Royal Wedding as Guests
19 George and Amal Clooney Shine Arriving to the Royal Wedding
20 An Elegant Oprah Winfrey Attends the Royal Wedding