2018 Topps On-Demand features a mix of mini sets from various licenses, each available for a short period.
Baseball, entertainment, other sports can all be expected from the set's releases. The print-on-demand nature allows for smaller checklists and some flexibility in what they offer. Based on the 2017 set, collectors can expect a mix of formats as well.
It also allows some flexibility in how its collected. Some may opt to go for everything. Others can go for a specific sport or license. While they all fall under the Topps On-Demand umbrella, each set stands on its own, both in theme and numbering.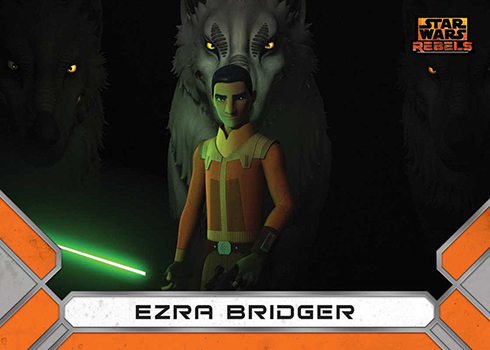 Kicking 2018 Topps On-Demand off is a farewell to the animated Star Wars: Rebels. For $50 collectors get a full 20-card base set centered on the show's characters, a parallel numbered to 10 or less and an autograph.
2018 Topps On-Demand is exclusive to the company's website.
2018 Topps On-Demand Checklist
Set 1
Set 1: Star Wars: Rebels Series Finale
Base Set
20 cards.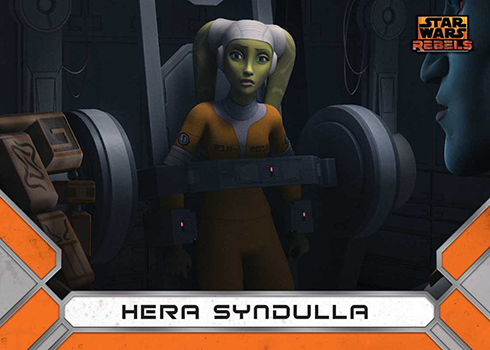 Parallels: Unnumbered, /10, /5, 1/1
Ezra Bridger
Kanan Jarrus
Hera Syndulla
Sabine Wren
Zeb Orrelios
Chopper
Mon Mothma
Rex
Kallus
Saw Gerrera
Bo-Katan Kryze
Ryder Azadi
Fenn Rau
Grand Admiral Thrawn
Governor Pryce
Wedge Antilles
General Dodonna
Rukh
Tarkin
The Emperor
Autographs
14 cards.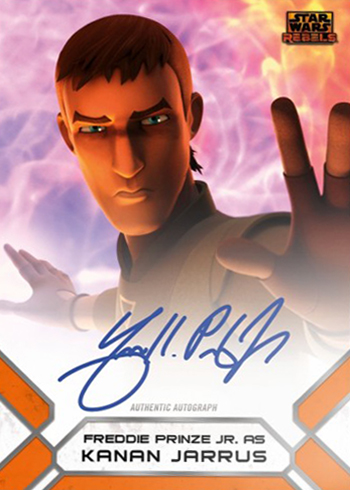 Parallels: Unnumbered, /10, /5, 1/1
Dee Bradley Baker as Rex
Tom Baker as Bendu
Steve Blum as Zeb Orrelios
Warwick Davis as Rukh
Ashley Eckstein as Ahsoka
Taylor Gray as Ezra Bridger
Vanessa Marshall as Hera Syndulla
Ian McDiarmid as The Emperor
Mary Elizabeth McGlynn as Governor Pryce
Lars Mikkelsen as Grand Admiral Thrawn
Genevieve O'Reilly as Mon Mothma
Freddie Prinze Jr. as Kanan Jarrus
Stephen Stanton as Tarkin
Forest Whitaker as Saw Gerrera
Comments? Questions? Contact Ryan Cracknell on Twitter @tradercracks or by email.