2016 Topps UK Star Wars Rogue One Trading Cards Details
Different parts of the world get different types of trading cards. Even when a license is the same and the manufacturer is the same, things can be very different. 2016 Topps UK Star Wars Rogue One trading cards are one such instance. Arriving just days after the Rogue One: Mission Briefing set released in North America, there's a very different look, feel and composition to the product.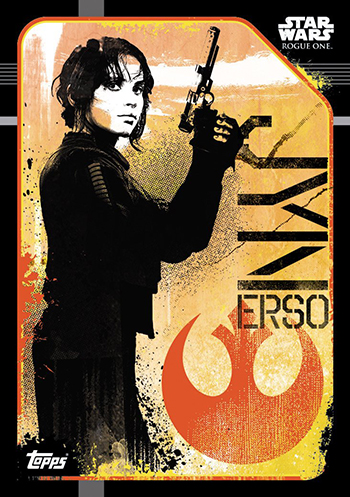 First off, it's a lot more straightforward. Without multiple levels of parallels, the overall checklist is a lot smaller. Also, traditional hits like autographs or even manufactured patch cards aren't in the European version. With a lot of secrecy surrounding the film until its release, images are a mix of art and photos.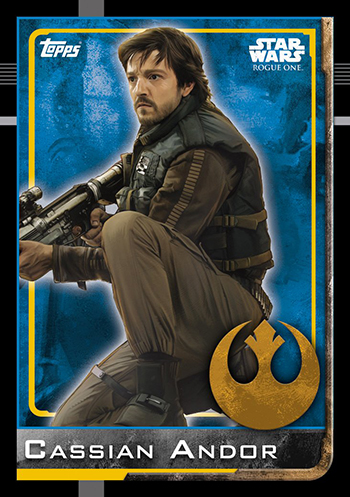 The 2016 Topps UK Star Wars Rogue One checklist has just over 200 cards — 212 according to the card maker. Among them are 32 Holographic cards and ten stickers.
Ten Plastic cards can be combined with base cards to make for an interesting effect.
As with nearly all Topps UK releases, there's a starter kit that includes a binder, a poster with a visual checklist and an exclusive Jyn Erso Limited Edition card. Special deluxe starter kits have a metal relic card and a Limited Edition card.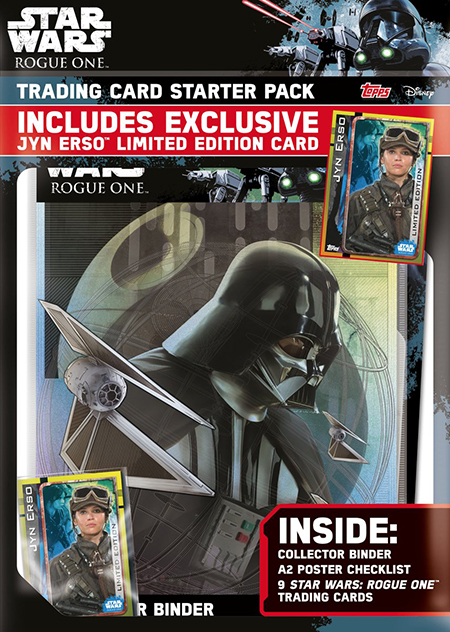 2016 Topps UK Star Wars Rogue One trading cards at a glance:
Packs per box:
Cards per pack: 8
Set size: 212 cards
Release date: October 6, 2016
Comments? Questions? Contact Ryan Cracknell on Twitter @tradercracks.