While video games have made sporadic appearances on trading cards over the years, there haven't been a lot overall when you consider how big the industry has become. 2018 Dynamite Fallout trading cards enter the space with a fairly straightforward release.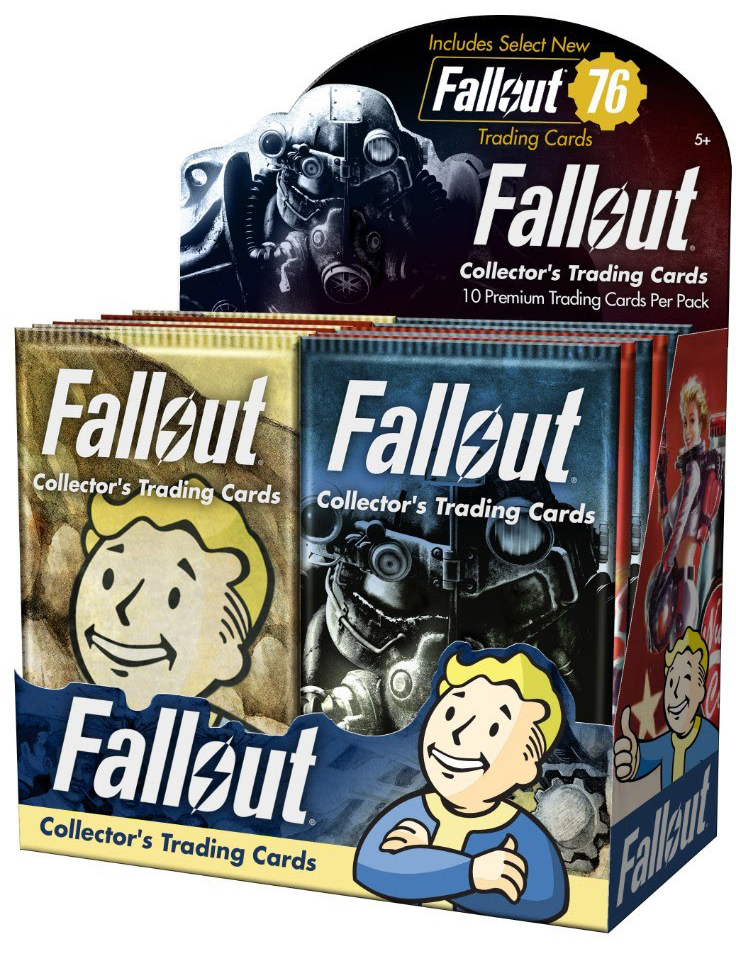 2018 Dynamite Fallout Trading Cards Overview
The 144-card base set explores the Fallout franchise. Characters, locations weapons and more make appearances. The visuals comes direct from Bethesda Game Studios. This includes concept art used to develop the games. The latest game in the series, Fallout 76, is also part of the set.
Inserts are large in number but low key in their approach. In fact, there's no major premium chase cards like most other modern releases. We're not quite at the point of getting voice actor autographs. And there's no opportunity for actual memorabilia cards.
Instead, the chase cards that are on the 2018 Dynamite Fallout checklist are closer to what you'd find in a trading card game. They start with 72 Holofoil cards. The checklist rounds out with ten Die-Cut and five Ultra-Rare cards.
2018 Dynamite Fallout trading cards at a glance:
Cards per pack: 10
Packs per box: 24
Boxes per case: 12
Set size: 144 cards
Release date: October 19, 2018