First it was Spider-Man. Now the X-Men are heading back to the 1990s for an updated spin on one of the most popular comic trading card lines of all-time. Just like the original sets, 2018 Fleer Ultra X-Men brings a high-art approach to the expanse mutant universe.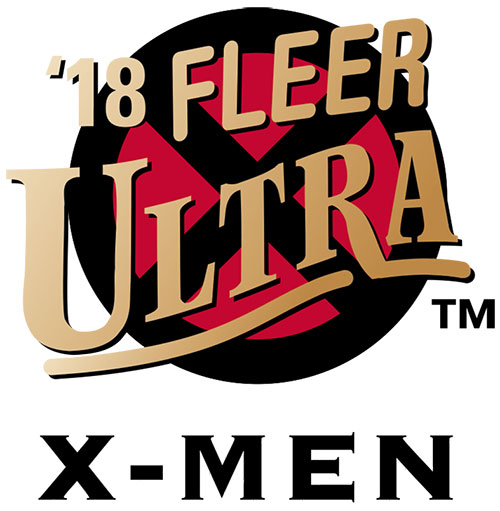 Mixing some familiar elements with new ones, the set goes beyond nostalgia. And with more than two decades having passed since the last Fleer Ultra X-Men set, there's lots of new ground and characters to cover.
2018 Fleer Ultra X-Men Base Set
2018 Fleer Ultra X-Men showcases mutant heroes and villains in a 150-card base set. Given the somewhat premium nature of the release, it's not going to be the easiest set to put together simply by ripping packs. Detailed artwork was a cornerstone of the original sets from 1994 and 1995. This one is no different.
Several artists are contributing to the set including legends like Greg Hildebrandt, John Stanko and Mark Texeira. That means several different styles but all are high-end and unlike what you see inside most comic books. And all of these images are original to the set.
Subsets take on specific themes and expand the checklist further. These include Dead and Gone, Deadpool Around the World, Greatest Battles, The Originals and X-92. Subset cards combine to land approximately one per pack.
Base set parallels come in a couple of forms. Silver Foil are one per pack. Gold Foil (/99) fall about one per box.
Inserts
Inserts in 2018 Fleer Ultra X-Men are a mix of new ideas and updates on '90s favorites.
Stax cards are standalone inserts that can be combined to create something bigger. Each is either a bottom, middle or top. Put them together and you've got the full image. It's kind of like a three-piece puzzle, only done with depth instead of area.
Speaking of puzzles, there's those as well. 3×3 Connected Image cards go together to form a full image. Art for these is by Greg Hildebrandt.
Master of Magnetism is a 15-card set dedicated to Magneto. All of these are printed as metal cards.
2018 Fleer Ultra X-Men has four insert sets that have roots in the '90s, although not all were part of the original Ultra sets. These include Metal Blasters, which are the most common inserts in the product at every other pack.
X-Cuts have regular versions that are 1:20 packs. Parallels for these are all numbered: Red (/99), Yellow (/50), Blue (/25) and Black (/5).
Colorful Precious Metal Gems make the jump to 2018 Fleer Ultra X-Men with one landing in each box. Versions for these bright cards are Bronze (/199), Red (/99), Blue (/49), Green (/25), Purple (/10), and Gold (1/1).
One of the most coveted inserts from the 1990s is Jambalaya. While it started out as a basketball set, Upper Deck has since brought it over to other sports and non-sport. That includes here with the X-Men.
Cut Comic Panels take a memorabilia kind of approach. These have original comic panels from important issues embedded in them. Among the comics being cut up (often from off-condition issues for those concerned with comic history)? The original X-Men #1.
Signatures come in a couple of forms in 2018 Fleer Ultra X-Men. First, there's Artist Autographs, which are numbered to 50. There's also redemptions for 11×14 prints signed by Greg Hidebrandt. These have 25 copies.
Bringing things full circle are buyback from the 1994 and 1995 Fleer Ultra X-Men sets. These are original cards that have been stamped to note their inclusion here and to add some rarity.
2018 Fleer Ultra X-Men Image Previews
Some artists have showcased some of the work for the set via social media. It's possible that not all may make it into the final product, but here's what they're showing.
New Art! finally can post this FLEER ULTRA X-MEN! Brand new trading cards available in July 2018. I did 20 cards 90s X-MEN classic characters. Here's DARK BEAST! I'll be posting more soon. Created for @UpperDeckEnt @Marvel #90s #xmen pic.twitter.com/lzb6x6mCHF

— J.P. Targete (@JPTargete) April 27, 2018
📷 This is Warpath done for 2018 Fleer Ultra X-Men published by Upper Deck. https://t.co/983rE16LHc

— Caio Cacau (@caiocacau) May 5, 2018
2018 Fleer Ultra X-Men Card Art@paninicomicsfra 😉
John Grello
Concept artist @ Tripwire Interactive
Artstation © 2018 pic.twitter.com/mERjtBJnZm

— Fatoch (@Fatoch4) May 1, 2018
Finally got the go ahead to show this! I've had it, and the other four, under wraps since Sept of last year, lol. Fleer Ultra X-Men art, 1 of 5: Onslaught! I'll post the rest over the next bit, with a photo of the all original art at the end :) @UpperDeckEnt @marvel #90s #xmen pic.twitter.com/U7j0TEaTzH

— Meghan (@MeghanHetrick) April 19, 2018
Recently got the go ahead to share images of my contributions to the upcoming FLEER ULTRA X-MEN 2018 card set coming from Upper Deck this Summer! Here's ROGUE! pic.twitter.com/12VIdQCWNl

— Ray Lago (@RayLagoArt) April 24, 2018
2018 Fleer Ultra X-Man at a glance:
Cards per pack: 6
Packs per box: 12
Boxes per case: 12 (two 6-box inner cases)
Set size: 150 cards
Release date: Summer, 2018
What to expect in a hobby box:
• Metal Blasters – 6
• Precious Metal Gems – 1
• Puzzle Cards – 1
• Stax Cards – 2
• X-Cut – 1
• Gold Foil Parallels – 1
• Silver Foil Parallels – 12
• Base Subset Cards – 12
Comments? Questions? Contact Ryan Cracknell on Twitter @tradercracks or by email.