Grumpy Cat "Rookie Cards" Debut at 2016 San Diego Comic-Con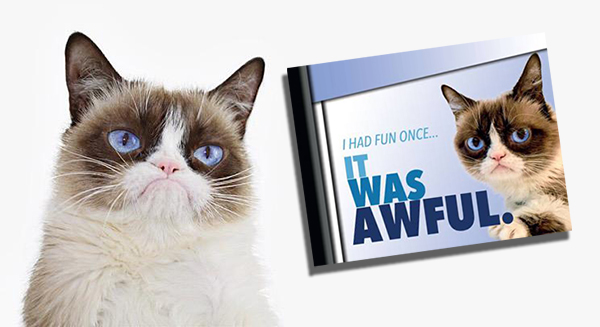 By Ryan Cracknell | Hobby Editor
A certain Internet star turned multimedia icon is getting some trading cards. If you're looking for a Grumpy Cat rookie card (yes, we're using that term loosely), the 2016 San Diego Comic-Con is the place to be.
The frowning feline  is a new license for Breygent and they'll be launching the line at the event.
Things start with a set of seven Grumpy Cat trading cards, which will be available for purchase. With each set, an exclusive promo card will also be given.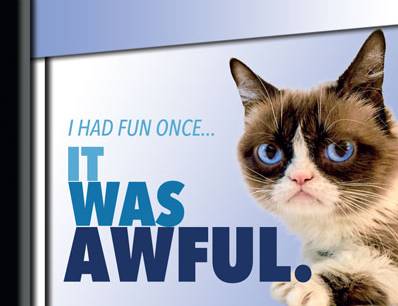 According to the back of Breygent's Grumpy Cat promo card, the manufacturer will also be producing slap bands, dog cat tags and other novelties that have grown in popularity in card aisles in a lot of retail stores.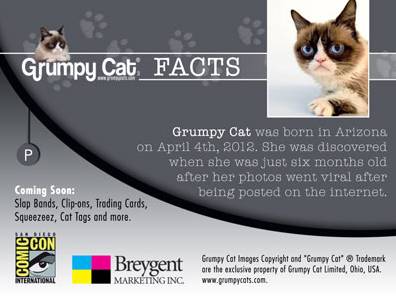 No details on a full set of Grumpy Cat trading cards have been announced as of yet.
The 2016 San Diego Comic-Con takes place from July 20 to 24.
Comments? Questions? Contact Ryan Cracknell on Twitter @tradercracks.