2009 Bowman Chrome Mike Trout Superfractor Sells for $3.94 Million, Most Ever for Baseball Card
Most records fall at some point. The T206 Honus Wagner no longer holds the mark for the most ever paid for a baseball card. The new record holder? Something much newer. The 2009 Bowman Chrome Draft Mike Trout Superfractor autograph sold for $3.936 million through Goldin Auctions in the early hours of Sunday, August 23.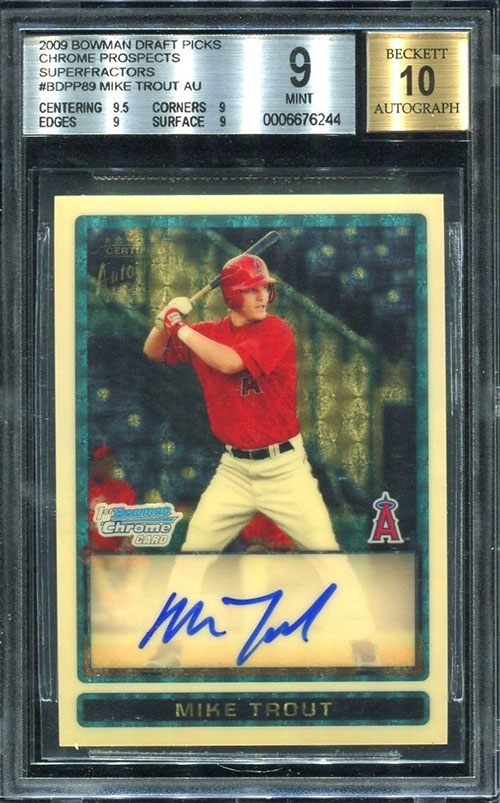 That not only beats the previous world record for the 1909-11 T206 Honus Wagner, it smashes it.
In 2016, a copy of the Wagner, dubbed the "Jumbo Wagner," sold for $3.12 million. The most infamous copy of the card, the "Gretzky Wagner," was purchased by Arizona Diamondbacks owner Ken Kendrick for $2.8 million in 2007.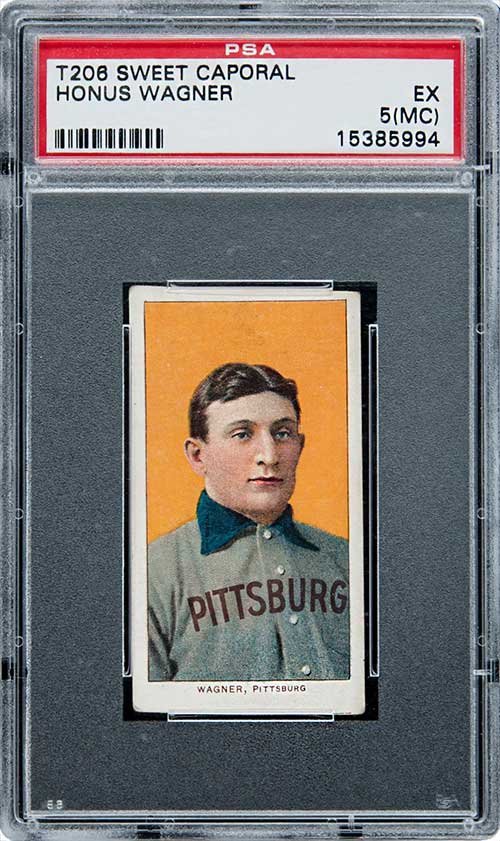 The 2009 Bowman Chrome Draft Mike Trout Superfractor is a one-of-a-kind copy of the Angels outfielder's first MLB card.
When bidding closed, the hammer price was $3.2 million. But with the buyer's premium factored in, the final price was $3.94.
In May, a Red Refractor version of the card went for $922,500 through a Goldin Auctions sale. This version has five copies. At the time, it was the most ever paid for a modern sports card. However, that was toppled in July when a 2003-04 Upper Deck Exquisite LeBron James rookie patch autograph numbered to 23 closed at $1.8 million, also through Goldin.
The 2009 Bowman Chrome Draft Mike Trout Superfractor is graded a Mint 9 by Beckett Grading with subgrades of 9.5 for the centering and 9 for the edges, corners and surface. The signature was given a grade of 10.
The Road to the Record
In May, 2018, Dave Oancea, also known as Vegas Dave, purchased the card for $400,000.
"I'd rather hold it and have the accomplishment of breaking the record for the highest paid card," he said shortly after acquiring the card.
It turns out he was right. And it took only a couple of years to get there.