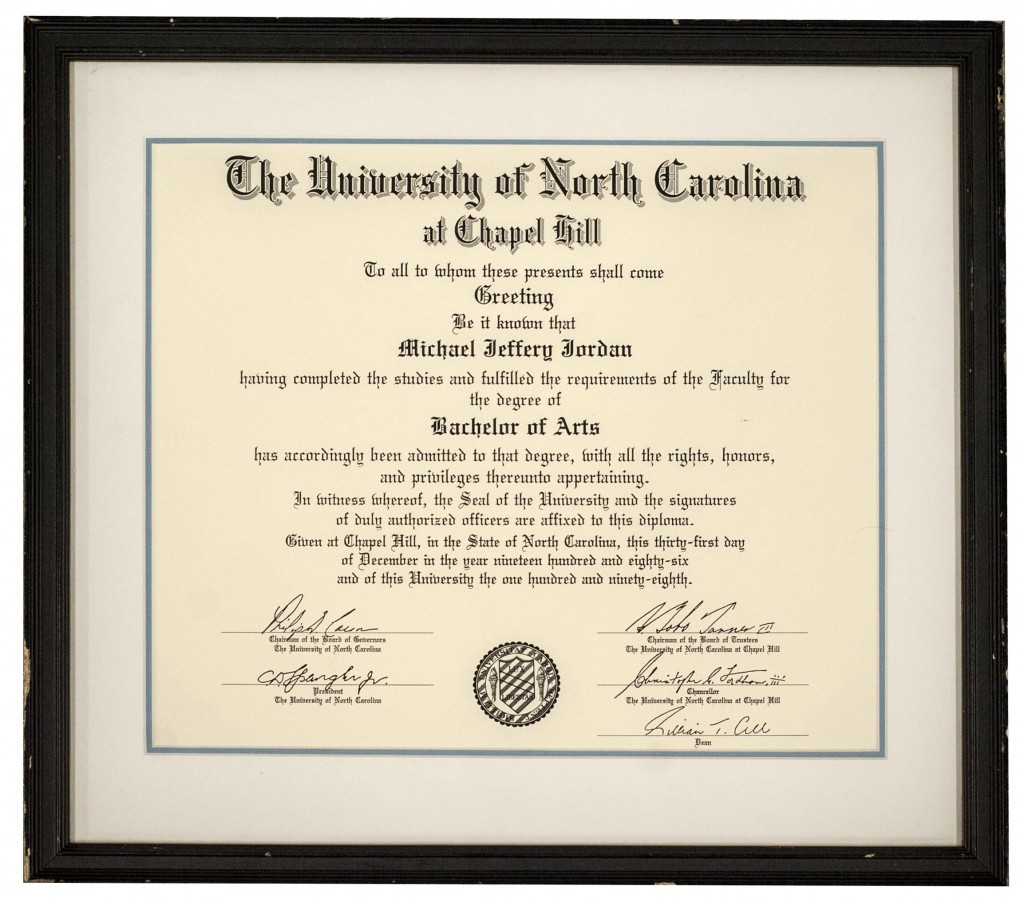 By Susan Lulgjuraj | Beckett Basketball Editor
A number of unique Michael Jordan items have hit the auction block.
The Jordan "23 Collection" includes his University of North Carolina diploma, recruiting letters from UNC coaches Dean Smith and Bill Guthridge, and his college transcript, which will be auctioned by Goldin Auctions through Feb. 7.
The items were obtained from a public storage locker that went to public auction, according to Ken Goldin, founder of Goldin Auctions. These items were part of Jordan's Chapel Hill restaurant "23," and when it closed, they were put into the public storage unit.
Of these items, the most popular may be the recruiting letter from Dean Smith. It's dated August 12, 1980 and Smith writes: "Enjoyed seeing you, Michael, and hope that beginning in September 1981 I can be your coach."
Goldin told ESPN he spoke to a representative of Jordan's, but wouldn't reveal what was said in the confirmation. However, Goldin said he wouldn't be surprised if Jordan one day owned these items again.
Other popular items in Goldin's Winter Auction include a 1955-56 Jackie Robinson Bat, a Jimmie Foxx game-worn Red Sox jacket and a Michael Jordan USA Olympic Dream Team game-used and signed full uniform.
To see more of the auction, click here.
Check out Goldin's full interview with ESPN below:
Susan Lulgjuraj is an editor at Beckett Media. You can email her here with questions, comments or ideas. Follow her on Twitter here. Follow Beckett Media on Facebook and Twitter.