2020 Topps UFC Checklist, Pack Odd and Details
For more than a decade, most of Topps' UFC sets have been centered on high-end where autographs and memorabilia figure prominently. 2020 Topps UFC is more of a flagship-style release with a sizeable base set, other inserts and a more modest price tag.
Autographs are still here, landing two per hobby box.
2020 Topps UFC Checklist Overview
The main set has a total of 200 cards. The focus is on the current UFC scene with champions, contenders, and recently debuting fighters. In flagship fashion, highlights are also on the checklist.
Parallels include:
Rainbow Foil
Independence Day – /76
Black – /69
Camo – /25
Red – /8
Printing Plates – 1/1
Platinum – 1/1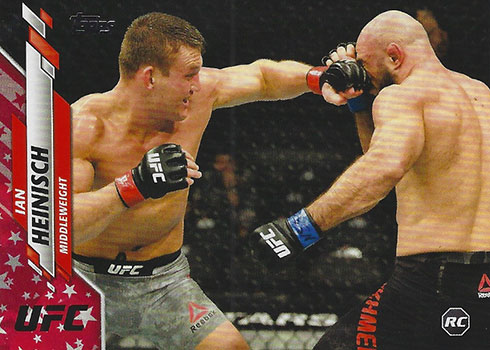 The design is the same as 2020 Topps Baseball. This means a full-bleed look with the name plate running up the side of the card.
Autographs and Other Inserts
Autographs have the same general design as the base set. These use labels for the signatures instead of them being hard-signed.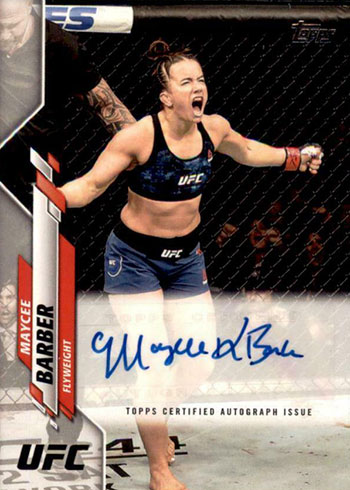 Parallels are available in Gold (/50), Red (/8) and Platinum (1/1).
Dual Autographs, which have no more than 25 copies each, can also be found.
Three additional inserts sets are on the checklist. These combine to land every other pack.
Decade's Next highlights ten young fighters who are expected to hit their stride in the '20s.
1985 Topps uses the 35-year-old baseball design and converts it to MMA. A total of 25 cards are in this set.
Finally, there's the return of Bloodlines. These cards show where top fighters are from with a flag in the background. Bloodlines has appeared several times in the past, both as an insert and a standalone line. This is its first time in use since 2014.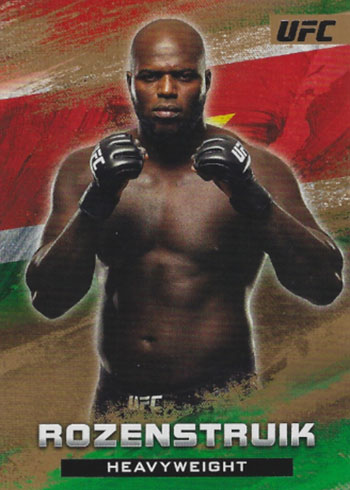 All three regular inserts have Gold (/50), Red (/8) and Platinum (1/1) parallels to go with the base versions. Select cards also have autographs that are numbered to 25 or less.
2020 Topps UFC MMA cards at a glance:
Cards per pack: 10
Packs per box: 24
Boxes per case: 12
Set size: 200 cards
Release date: August 26, 2020
Shop for 2020 Topps UFC boxes on eBay:
What to expect in a hobby box:
Autographs – 2
Inserts – 12
Rainbow Foil Parallels – 4
2020 Topps UFC Checklist
You can also download a customizable spreadsheet version of the checklist (that also includes weight class info):
Base
Autographs
Inserts
Odds