Artist Mayumi Seto Discusses Topps Living Set
Topps Living Set artist Mayumi Seto was nine-years old when she developed her passion for art, sketching her favorite Dragon Ball Z characters in a notebook. Ever since then the native of Kyoto, Japan, has been sketching everything from landscapes to major league ballplayers.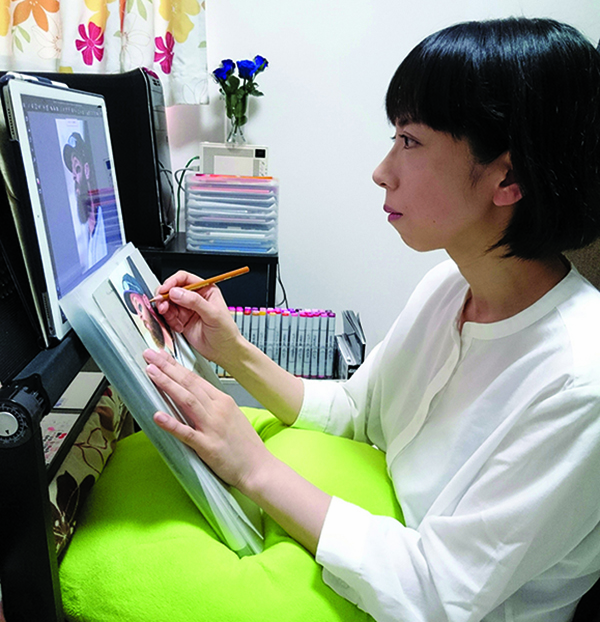 Collectors have seen her art in 2016 Topps Museum Collection, 2017 Topps Gallery and she was the sole sketch artist for 2016 Topps Transcendent. And now collectors of Topps Living Set are seeing her sketches each week as the solo artist for Topps' unique online set.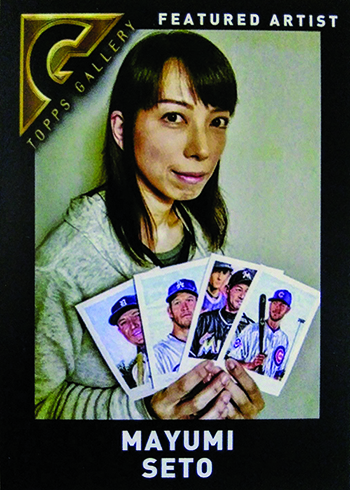 Beckett Baseball had an opportunity to ask Mayumi a couple questions about her work with The Living Set. Her husband, Kazu, acted as translator.
BECKETT BASEBALL: Do you have a favorite piece of art you have done for the Topps Living Set?
MAYUMI SETO: I really loved working on the 2016 Topps Museum Collection and jumped for joy at the opportunity to sketch Ichrio, [Yu] Darvish and [Masahiro] Tanaka. I'm very happy to be working on this current set.
BB: What kind of materials are used in creating these portraits?
MS: I've been using a colored pencil, Copic [art markers] and white ink. The painted area is 15.2 cm x 10.80 cm.
BB: Do you pick the photo of which a piece of art is completed, or does Topps send you an image to use?
MS: All images come from the Topps Art Director.
BB: Does Topps also give you the list of what players to do first?
MS: Yes, that comes from the Topps Product Director
BB: How many sketches do you complete in a typical week?
MS: For Topps Living Set I do about three per week. But I also work on other things for Topps, and have participated in sketching for the Star Wars Solo movie set. And I've sketched for Star Wars Last Jedi Series 2 and Star Wars Masterwork. But the Star Wars work is limited.
BB: Have you heard how popular the Topps Living Set is, and how great the collectors of the set think your art is?
MS: No, I haven't. It just doesn't feel real yet, but I'm glad that the number of cards is increasing.
BB: What does this set, with your art, mean to you?
MS: I'm so thankful for the opportunity and to be part of this amazing experience. I'm very happy working with Topps, and thankful for the chance to work on several Topps projects. I'm doing my best with the Topps Living Set – my husband told me about the tradition and history with the 1953 set. I'm glad there are people who like my sketches. I want to do my best with the future cards, too.
BB: We understand you watch Major League Baseball in your free time. Do you have a favorite player?
MS: I like lots of players, but of course I like the Japanese players. But if I had to pick just one it would be Ichiro Suzuki.