2017 Topps Gallery Baseball Puts the 'Art' in Walmart — Get the Details and Checklist
2017 Topps Gallery Baseball is the latest brand from the card maker's past to be resurrected. And it arrives as a Walmart exclusive.
Instead of photos, the product features original artwork done specifically for the set.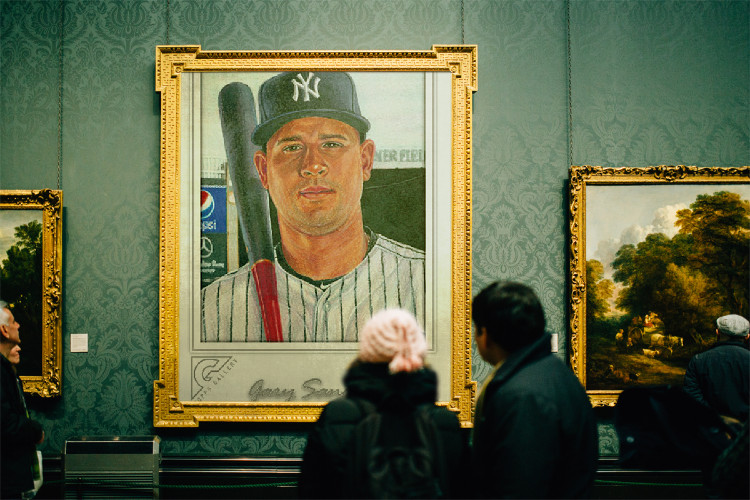 Mixing current players and retired stars, 2017 Topps Gallery Baseball has many of the same aspects the brand had during its original decade-long run that began in the mid-1990s.
Base Set
The 2017 Topps Gallery Baseball base set includes 200 total cards. Maayumi Seto, whose portfolio includes art in both 2016 and 2017 Topps Transcendent Baseball, created portraits for every player on the checklist. In addition to the expected mix of stars are more than 40 Rookie Cards.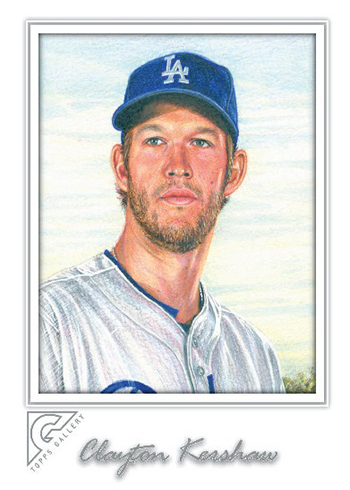 The final 50 cards are short prints. Many of these cards feature retired stars and Hall of Famers.
Color-based parallels include Green (/99), Blue (/50), Orange (/25) and Red (1/1). In addition to these are three parallels found in certain types of packs. Canvas cards are only in fat packs while four Artist Proof cards are in every blaster-style value box. Private Issue parallels, a staple from Gallery's past, return, but only in premium collector boxes.
The original artwork used to create the cards is also randomly inserted collector boxes.
Autographs
Signed cards are available at several levels in 2017 Topps Gallery Baseball. Collector boxes come with a pair of autographs.
The bulk of them come in the form of Base Autographs, which are virtually identical in design to the main set only with a label signature. Parallels come in Green (/99), Blue (/50), Orange (/25) and Red (/25).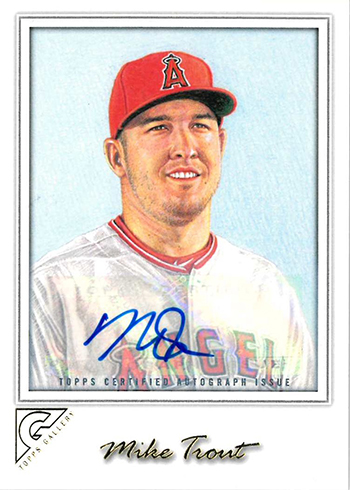 Most of the other autographs are based on the product's main inserts. These include The Expressionists, Heritage, Masterpieces and Hall of Fame Gallery.
A handful of Cut Signatures are in the product as well.
Inserts
Dan Bergren, who is also on board for 2017 Transcendent, created the art used for the 2017 Topps Gallery Baseball inserts.
Just as some of the original Gallery sets paid tribute to classic card designs, Heritage offers a new spin on the 1951 Bowman Baseball set. The minimalist approach allows for a large piece of art on the front, only with 40 current players.
The Expressionists takes a full-bleed approach, using artwork to convey something more emotional.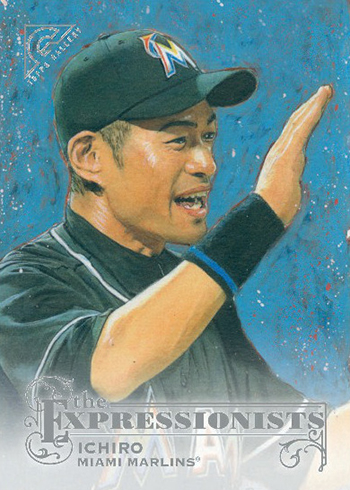 Other inserts include original sketch cards, Hall of Fame Gallery and Masterpieces.
2017 Topps Gallery Baseball at a glance:
Packs per box: Value Blaster Box – 7 (plus 1 bonus Artist Proof pack), Collectors Box – 20
Cards per pack – Fat Pack – 12, Blaster – 4, Collectors – 5
Set size: 200 cards
Release date: November 17, 2017
2017 Topps Gallery Baseball Checklist
Base
Autographs
Inserts
Team Sets
Comments? Questions? Contact Ryan Cracknell on Twitter @tradercracks or by email.