Topps Living Set Baseball Checklist, Team Set Lists, Details, Print Runs and More
Topps Living Set Baseball is alive! Okay, maybe not in the breathing sense but the open-ended set is slated to carry on indefinitely. That could mean years.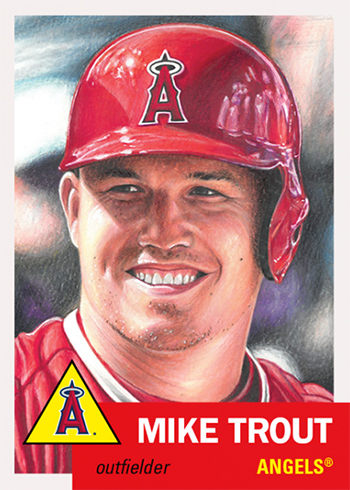 How the Topps Living Set Works
A living set means a checklist that doesn't have an end point. It's possible Topps could pull the plug one day, but that's not the plan right now.
Collectors shouldn't expect a lot of repetition on the Topps Living Set Baseball checklist, either. Players get one card while they're with the same team. That means the only way they might appear again is when someone's traded or signs elsewhere as a free agent. So as long as Aaron Judge is on the New York Yankees, he won't have another Topps Living Set card as he kicked off the set in March, 2018 as #1.
The first player on the checklist to repeat was Manny Machado. His first card (#37) came out in June, 2018. Later in the season, the Orioles traded him to Los Angeles. Just as the postseason got underway, a second Topps Living Set Manny Machado arrived, this time as a member of the Dodgers.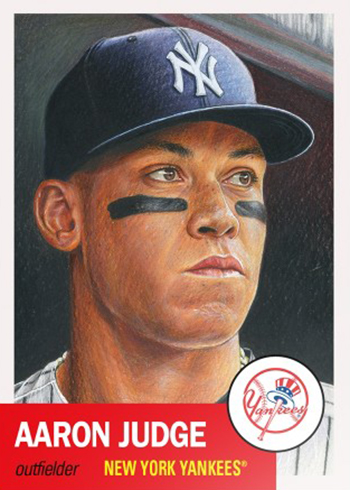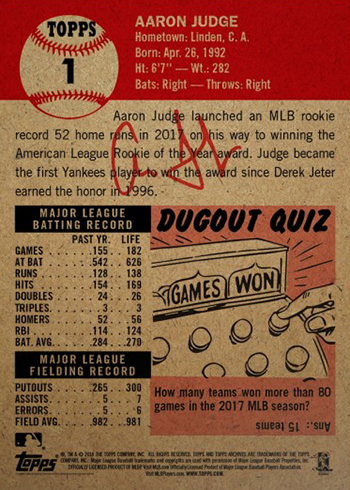 Who's In the Topps Living Set?
It's not just current players getting spots on the Topps Living Set Baseball checklist, either. Starting in the fourth batch of releases, retired legends were introduced. Derek Jeter was the first. According to the card maker, retired players only get one card in the Topps Living Set no matter how many teams they suited up for in their career.
The Design
The set's design adopts something from the past, 1953 Topps Baseball. It's one of the most iconic looks the company has ever produced. It's not just the general layout that it's inspiring. Topps Living Set Baseball is retaining the art-based approach. Mayumi Seto's work anchored the set photo-realistic drawings of players. She has previously done work in 2016 and 2017 Topps Transcendent Baseball.
Starting with the first Topps Living Set Baseball cards of 2021, Jared Kelley joined Seto. The two will be splitting the workload, each doing one card per week. Kelley is a prolific painter who has done work in the hobby before including work with the resurrected Sport Kings line. His first Living Set baseball card was #377, Gerrit Cole.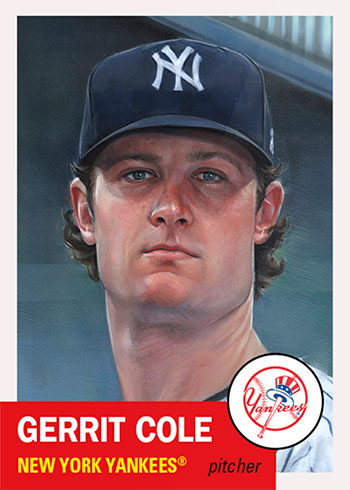 How to Get Topps Living Set Baseball Cards
Each week, a new group of players are added to the Topps Living Set checklist. Exclusive to the Topps website, they're available as singles and as weekly lots.
Dealers often take advantage of these lot discounts to order in bulk for shops or to sell online. While they're still available for presale, single can often be found on eBay for a discount versus buying singles directly through the Topps site.
Cards are available for one week. Then it's off to the secondary market for collectors who miss out.
Like Topps Now, print runs are determined by what's originally ordered.
This Week's Topps Living Set Baseball Cards
Topps Living Set Baseball Checklist
New cards will be added as they're released. Confirmed print runs are noted.
Looking for a specific card? Click on the link to see what's available on eBay.