2017 Topps Transcendent Baseball – Full Checklist, Team Sets
2017 Topps Transcendent Baseball is the sequel to 2016's $25,000 per box debut. Like the original, the set pushes the boundaries both in autographs and other content. The product has a lot of the same features, but there are some new additions as well.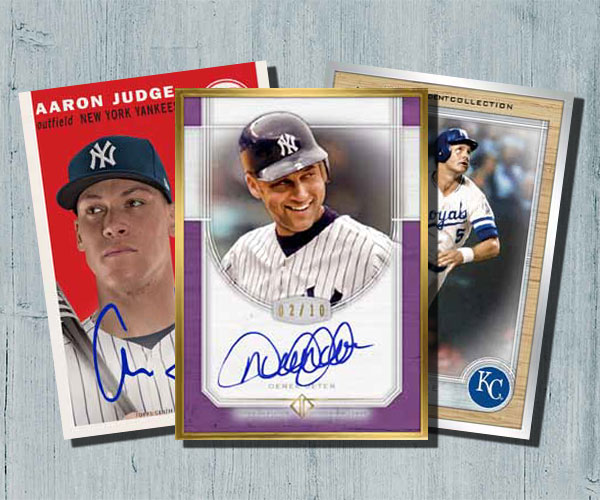 As for the 2017 Topps Transcendent party, it's back. But it's moving from Las Vegas to Atlanta. And instead of a legend in the making, the special guest is one of baseball's all-time greats — Hank Aaron.
2017 Topps Transcendent Autographs
2017 Topps Transcendent Baseball is bursting with autographs once again. However, the approach is a little different from 2016. Each case comes with 50 Transcendent Autographs. Once again, they all come with metal frames.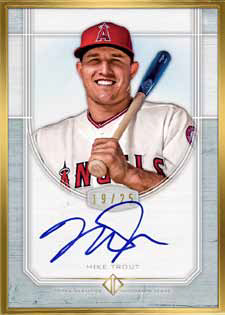 Overall, the look is similar, but the approach is different. Last year, Transcendent Autographs were numbered to 52 with parallel tiers dropping from there. This year, base versions have 25 copies each. However, there are also Image Variation Autographs, which swap the photo. These are also numbered to 25.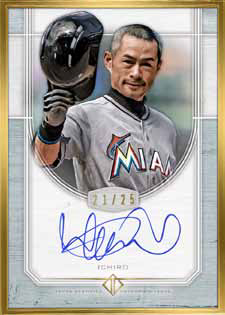 Parallels for both the base and variation autographs include Silver (/15), Purple (/10), Red (1/1) and Gold (1/1).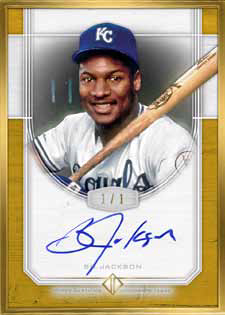 Additional Autographs
It's not only Transcendent Autographs that are in the product. Over-sized cut signatures return at a rate of one-per case. The list of signers ranges from baseball greats like Babe Ruth and Roberto Clemente, to actors and entertainers to politicians and other historical icons. All 2017 Topps Transcendent Baseball cuts are one-of-ones.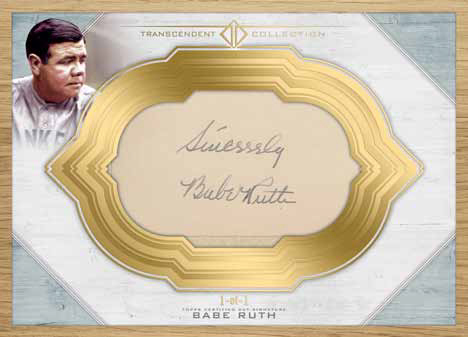 Last year, Kris Bryant showcased Topps' history in baseball cards with a series of one-of-one autographs. For 2017, it's Aaron Judge's turn. Each case comes with a one-of-one signed card featuring the 2017 American League Rookie of the Year done using a design from Topps' past. However, with 87 cases this time, it's more than just flagship base card designs that are being used.
2017 Topps Transcendent Baseball adds another one-of-one autograph. These come in three forms, all revolving around a common theme: MVP Cut Signatures, MVP Autographs and MVP Dual Autographs. Landing one per case, each has just one copy.
Sketch Cards and Baseball Sketches
Original art returns once again in 2017 Topps Transcendent Baseball. Each case either has an original sketch card with artwork from Dan Bergren or a baseball with artwork from Mayumi Seto, the artist from 2016 Transcendent, or Monty Sheldon.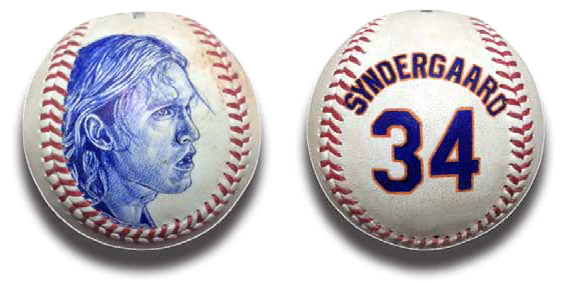 Baseball Moments Sketch Cards all have original artwork done on them by Bergren. Rather than classic baseball cards from Topps' past, this time around the focus is big baseball moments. A full set of sketch card reproductions is also included in each case.
Seto and Sheldon's baseball sketches are done directly on a ball. In addition to the art, each comes with an MLB Authentication hologram.
Icons Base Set
Yes, 2017 Topps Transcendent Baseball has a base set, which is dubbed Transcendent Icons. The design is an homage to 1987 Topps Baseball and its woodgrain borders. However, instead of just a wood print around the border, 2017 Topps Transcendent Baseball Icons base cards use actual wood borders. Previewed at the 2017 National Sports Collectors Convention in Chicago, these are held in by metal frames.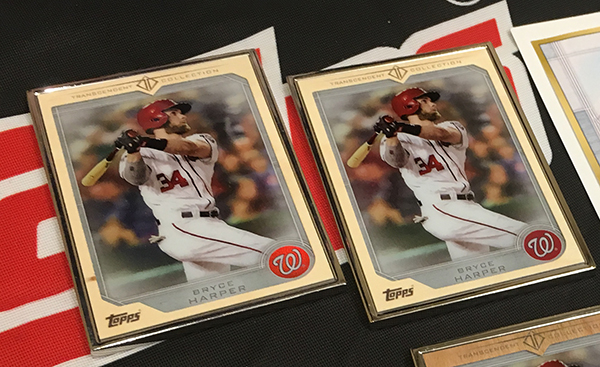 Each Icons base card is numbered to 87 copies, matching the number of cases produced for 2017 Topps Transcendent Baseball.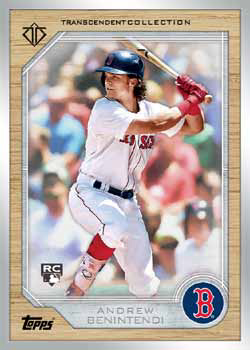 2017 Topps Transcendent Baseball VIP Party
2017 Topps Transcendent Baseball cases are topped off by a VIP party invitation. Hank Aaron is the special guest at the Atlanta event, which also includes a dinner and giveaways. Last year's party included some big-name exclusives and other rare cards.
Although it's up to collectors to get to Atlanta, accommodations are included.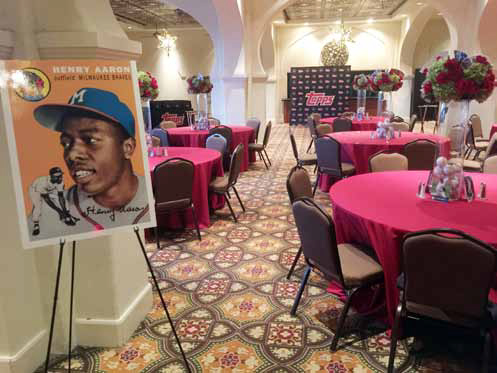 2017 Topps Transcendent Baseball at a glance:
Set size: 50 cards.
Release date: December 13, 2017
What to expect in a hobby box:
• VIP Party Invitation
• Transcendent Autographs – 50
• Aaron Judge Topps History Autographs – 1
• MVP Cut Signatures, MVP Autographs or MVP Dual Autographs – 1 Total
• Cut Signature Card – 1
• Sketch Card or Sketch Baseball – 1
• Complete Transcnedent Moments Sketch Card Reproductions Set
• Complete Transcendent Icons Base Set
2017 Topps Transcendent Baseball Checklist
More details on the 2017 Topps Transcendent Baseball checklist will be added as they're released.
Base
Autographs
Sketches
Team Sets
Comments? Questions? Contact Ryan Cracknell on Twitter @tradercracks or by email.